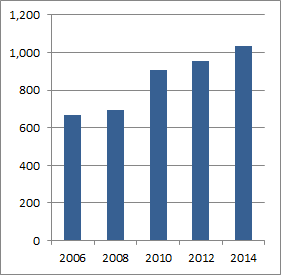 ACLP has welcomed over 350 new members in the last eight years, a growth rate of 55%. As ACLP continues to grow, so does its responsibility to foster leadership in integrated care.
The ACLP has grown steadily over the past 60+ years, in both membership and mission, and in 2009, the Academy's Board of Directors recognized that support beyond dues and annual meeting registrations would be required for the Academy to meet the goals of its mission in the future, and that a separate, non-profit foundation could provide a vehicle for members and other supporters of ACLP's mission to make tax-deductible contributions to that mission. Hence the founding of the 501(c)(3) not-for-profit Foundation in 2009.
The Foundation is currently in the midst of an annual giving campaign, aiming to engage 100% of ACLP members in annual giving, and using that generosity and commitment of members as a base to appeal to other potential supporters. The Foundation provides a buffer between gifts and the ACLP, its individual members, its officers, and the content of its annual meeting, allowing ultimate support of ACLP's mission without either the appearance or the reality of inappropriate influence by financial contributors.
To date, the Foundation has received over $200,000 in individual contributions, bequests, donations of book and speaker honoraria, corporate gifts, and fund-raising efforts at the annual meetings, such as raffles, silent and live auctions of donated items, and special social events. These and future donations will be used to:
1. Support the development of leaders in Consultation-Liaison Psychiatry.
ACLP supports the Webb Fellowship, annually awarded to up to four residents or fellows to support their growth and encourage longstanding involvement in the ACLP. This fellowship provides mentorship to awardees from senior members of ACLP and funding to attend the annual meeting; fellows complete a research project and present it at the annual meeting.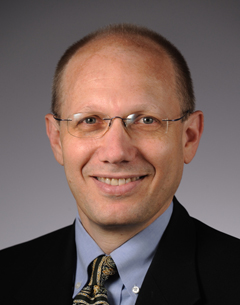 Donald Rosenstein was one of the very first Webb Fellows in 1995. He became president of the Academy 2011-12.
2. Support trainees' academic growth and development
Several monetary Trainee Travel Awards are given each year to help defray the costs of attending the annual meeting. The annual meeting is one of the best ways a trainee can learn the latest in C-L psychiatry and become acclimated to the Academy and its many benefits.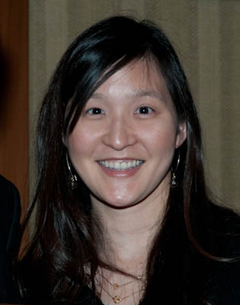 Leeza Park, 2010 Travel Award recipient and a 2011 Webb Fellow, led the Trainees' listserv for two consecutive years, then co-chaired the Early Career Psychiatrists (ECP) SIG, and is now active on several ACLP committees.
3. Provide a foundation for the future.
As a result of a generous contribution, fACLP provides funds for the Don R. Lipsitt Award for Achievement in Integrated and Collaborative Care. This unique award honors a mid-career psychiatrist currently making substantial contributions to the evolving field of integrated behavioral health, as demonstrated through some combination of research and scholarship, clinical care, clinical systems development, education of trainees, or health care policy.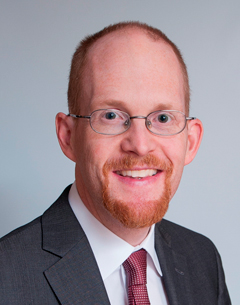 Jeff Huffman, a 2003 Webb Fellow, was the recipient of the 2014 Lipsitt award, the first to be bestowed. Dr. Huffman chaired the 2016 Annual Meeting Committee.

4. Support research in Consultation-Liaison Psychiatry.
In the spirit and in honor of Wayne Katon, MD, FACLP, whose career was dedicated to clinical research, we will begin the Research Support Fund which will provide ongoing access to major researchers in our field for education and mentorship of trainees and early career members.

The new Research Support Fund is named in memory of Wayne Katon, Academy president 2012-2013, whose career was dedicated to clinical research.
---
The Foundation's Board of Directors
Chair: Philip Bialer, MD, FACLP

Secretary/Treasurer: Mary Ann Cohen, MD, FACLP

Terry Rabinowitz, MD, FACLP