The Eleanor and Thomas P. Hackett Memorial Award is the Academy's highest honor. It is presented to a member who has demonstrated distinctive achievements in CLP training, research, clinical practice, and leadership.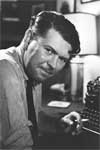 The award was established in 1988 to honor Thomas P. Hackett, Jr., MD, FACLP, professor and chief of the Department of Psychiatry at Massachusetts General Hospital 1974-1988 and president of ACLP 1987-88. Dr. Hackett was a long-time leader in the field of C-L psychiatry. He died of a heart attack at age 59, two months after he took office as president of ACLP. The first Hackett award was presented in 1989 to Edwin H. Cassem, MD, FACLP, who also succeeded Dr. Hackett as chief of psychiatry at MGH, 1989-2000.
In 2009 the award was renamed to include Dr. Hackett's wife, Eleanor, who passed away of leukemia in April 2009. "Ellie" had presented the award at the annual meeting almost every year since its inception. She received ACLP's Special Recognition Award in 2003.
| | |
| --- | --- |
| | |
HACKETT AWARD RECIPIENTS
2018
José Maldonado, MD, FACLP
2017
Gregory Fricchione, MD, FACLP
2016
Donald Rosenstein, MD, FACLP
2015
Mary Ann Cohen, MD, FACLP
2014
Lewis M. Cohen, MD, FACLP
2013
James L. Levenson, MD, FACLP
2012
James R. Rundell, MD, FACLP
2011
William S. Breitbart, MD, FACLP
2010
Donna E. Stewart, MD, FACLP
2009
Francis Creed, MD, FRCP, FRCPsych
2008
Theodore A. Stern, MD, FACLP
2007
Frederik J. Huyse, MD, PhD, FACLP
2006
Russell Noyes, Jr., MD, FACLP
2005
Richard Mayou, MD
2004
Joel E. Dimsdale, MD
2003
Wayne J. Katon, MD, FACLP
2002
James J. Strain, MD, FACLP
2001
Michael K. Popkin, MD, FACLP
2000
Don R. Lipsitt, MD
1999
Thomas N. Wise, MD, FACLP
1998
James S. Eaton, Jr., MD, FACLP
1997
Alan Stoudemire , MD , FACLP
1996
George B. Murray, MD, FACLP
1995
Donald S. Kornfeld, MD, FACLP
1994
Jimmie C. Holland , MD, FACLP
1993
Norman B. Levy, MD, FACLP
1992
Avery D. Weisman, MD
1991
Zbigniew J. Lipowski, MD
1990
W. Alwyn Lishman, MD, DSc
1989
Edwin H. Cassem, MD, FACLP
How to Nominate for the Hackett Award
To nominate a member for the Hackett Award, please e-mail the name of your nominee, your letter of recommendation detailing the reasons for your nomination, and your candidate's current CV directly to the Chair of the Fellowship & Awards Subcommittee by April 9.