Launched in 2016, the ACLP Foundation Research Professor Program was developed in memory of Dr. Wayne Katon, Academy president 2012-13, his contribution to research, and to the mentoring of young researchers. It aims to bring leading researchers to the annual meeting and provide research mentorship to early career researchers. It is administered by the Academy's Research & Evidence-Based Practice (REBP) Committee.
There are two complementary awards with separate application processes:
The overall objectives of the awards are to promote interest in consultation-liaison psychiatry research and to support the development of emerging talent in the field. A maximum of three mentees are selected each year.
ACLP Foundation Research Professor Award
Candidate Criteria
Applicants must evidence: a substantial background and achievements in research in an area relevant to consultation-liaison psychiatry; a proven track record as a mentor; and a willingness to accept the responsibilities of the role, which are:
Presenting a lecture (or equivalent) at the "Research for Researchers" session at the Academy's annual scientific meeting
Presenting up to one additional lecture at the same meeting, if requested by the Academy's Annual Meeting Program Committee
Face-to-face mentoring of selected mentees at the Academy's annual scientific meeting
Organizing and maintaining regular contact (every other month is recommended) with assigned mentees for the duration of the program (phone, video-call, or other preferred/suitable means)
Concluding the program by submitting a summary report on mentee interactions to the FACLP Board of Directors by November 1 of the year following selection.
Award
Complimentary registration to the annual meeting and US$10,000 to cover costs to attend the meeting, with the remaining balance provided as an honorarium. The program starts at the annual meeting and concludes on October 31 of the following year.
The 2021 ACLP Foundation Research Professor Award winner is Dr. David Arciniegas, Professor and Senior Research Neuropsychiatrist and Professor of Psychiatry & Behavioral Sciences, University of New Mexico School of Medicine.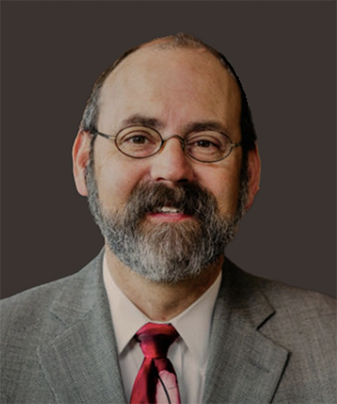 His research, educational, and clinical work as a subspecialist in Behavioral Neurology & Neuropsychiatry over the last 25 years has focused principally on the cognitive and non-cognitive neuropsychiatric sequelae of neurological disorders, including traumatic brain injury (TBI), stroke, and hypoxic-ischemic brain injuries as well as a broad range of neurodegenerative diseases. The overarching aims of these studies has been the multimodal neuroimaging characterization of the structural and functional neuroanatomy of cognitive and non-cognitive neuropsychiatric disturbances produced by these disorders as well as the development of pharmacologic and rehabilitative treatments for them.
His research in these and related areas has been supported by more than 35 extramurally supported research grants, including 18 federally funded projects. He has authored more than 130 peer-reviewed journal articles, edited seven medical textbooks, and delivered more than 275 lectures to national and international audiences, including a dozen named lectureships and keynote addresses. He serves presently as Editor of the Journal of Neuropsychiatry and Clinical Neurosciences, as President-Elect of the American Neuropsychiatric Association, and as Chairman and CEO of the International Brain Injury Association.
In the context of his research projects and research administration duties, he has mentored more than 30 individual trainees, spanning the educational spectrum from undergraduate students, medical students, residents in psychiatry and neurology, clinical and research fellows in a variety of medical disciplines, and junior faculty members. The products of his endeavors with his research mentees include more than 50 articles in refereed journals, nearly 60 abstracts published in peer-reviewed journals, 9 book chapters and other reviews, and many local, national and international presentations. Among the 15 research-focused fellows and junior faculty for whom he has served as primary or secondary (including external) research mentor over the last two decades, 12 (80%) currently hold academic appointments and 11 (73%) remain engaged in research at the PI or Co-I level. With this background and experience, Dr. Arciniegas will serve as the 2021 ACLP Foundation Research Professor and will support the work and professional development of three ACLP Early Career Researcher Mentees.
Early Career Researcher Mentee Award
Candidate Criteria
Demonstration of current research activity
Willingness and ability to effectively use research mentorship
Academy membership preferred, but not required; no geographical limitations
Expectations of awardees
Attend the entirety of the upcoming Academy annual meeting
Actively participate in the upcoming Academy annual meeting, including research sessions
Participate in face-to-face mentoring meetings with the Research Professor
Award
Up to four (4) hotel nights
Complimentary annual meeting registration
US$500 stipend to offset travel costs
The priceless personal time and networking connection with a leading figure in the field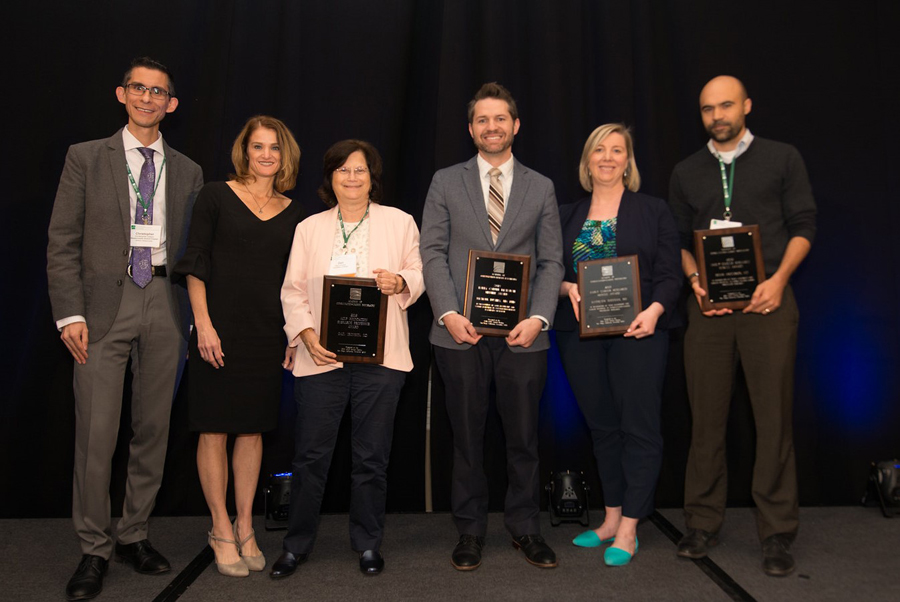 RECIPIENTS of the ACLP Foundation Research Professor Program Awards

2020

Research Professor:
Jeff Huffman, MD, FACLP, Associate Chief of Psychiatry at Massachusetts General Hospital

Research Mentees:
Jennifer Kruse, MD, University of California
Zev Nakamura, MD, University of North Carolina, Chapel Hill
Kamalika Roy, MD, Oregon Health & Science University 

---

2019

Research Professor:
Gail Ironson, MD, Professor, University of Miami, Florida

Research Mentees:
Brian Anderson, MD, University of California San Francisco
Michael Bushey, MD, PhD, University of Indiana
Kathleen Sheehan, MD, University Health Network – Toronto Western Hospital 

---

2018

Research Professor:
Mary Whooley, MD, FACP, FAHA, FACC, Professor, University of California, San Francisco

Research Mentees:
Amit Chopra, MD, FAPA, Allegheny General Hospital
Christopher Celano, MD, FACLP, Massachusetts General Hospital
Elena Ivanova, PhD, University of British Columbia

---

2017

Research Professor:
Lydia Chwastiak, MD, MPH, FACLP, Assistant Professor, University of Washington

Research Mentees:
Kelly Edwards Irwin, MD, MPH, Massachusetts General Hospital Cancer Center
Eliza Park, MD, University of North Carolina at Chapel Hill
Stephanie Smith, MD, Brigham and Women's Hospital

---

2016

Research Professor:
Kurt Kroenke, MD, Professor of Medicine, Indiana University School of Medicine

Research Mentees:
Joseph Cerimele, MD, University of Washington School of Medicine
Hsiang Huang, MD, Cambridge Health Alliance
Mark Oldham, MD, Yale School of Medicine
HOW TO APPLY for the ACLP Foundation Research Professor Program
Research Professor:
Nominations are submitted online using the Research Professor Nomination form by April 1. The professor is selected by both the Foundation of the ACLP and the Academy's Research Subcommittee. The professor is funded by the Foundation.
Research Mentees:
Nominations are submitted online, usually with a mid-June deadline. The application will be opened only once the Research Professor is selected and announced. Deadline July 1.
The application includes space for a statement, of no more than 750 words, of your current area of research interest. Detail how you think you would benefit from the year-long mentoring relationship and why this mentor would be a good match for you and your work/career.
Applications will be assessed by the Academy's Research Subcommittee in collaboration with the mentor. Selected candidates will be notified by August 31.