Launched in 2016, the ACLP Foundation Research Professor Program was developed in memory of Dr. Wayne Katon, Academy president 2012-13, his contribution to research, and to the mentoring of young researchers. It aims to bring leading researchers to the annual meeting and provide research mentorship to early career researchers. It is administered by the Academy's Research & Evidence-Based Practice (REBP) Committee.
There are two complementary awards with separate application processes:
The overall objectives of the awards are to promote interest in consultation-liaison psychiatry research, and to support the development of emerging talent in the field. A maximum of three mentees will be selected each year.
ACLP Foundation Research Professor Award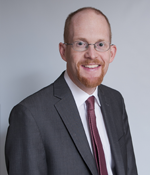 Dr. Huffman has published over 170 papers in peer-reviewed journals. Of note, more than 120 of these have been as either first author or senior author, speaking to substantial lead or supervisory roles on the work rather than as a more peripherally involved middle author. Nineteen of these papers have been cited more than 100 times per Google Scholar, and he has an H-index on that site of 41. He has published in high impact journals that include the Journal of the American College of Cardiology (impact factor 18), JAMA Psychiatry, JAMA Internal Medicine, Circulation Cardiovascular Quality and Outcomes, and many others.
Dr. Huffman has developed and tested extensions of the collaborative care model within inpatient cardiology settings over the past 12 years through three funded RCTs, including an ongoing RCT of a blended medical-psychiatric collaborative care model; if this latter model proves effective in reducing readmissions among depressed cardiac patients, this could have a major effect on the delivery of clinical care. He has also developed and tested a positive psychology-based intervention to promote physical activity in patients with a wide range of medical conditions, with multiple initial RCTs showing substantial benefits; this too could result in a substantial change to the delivery of clinical care if next-step trials find the intervention to be effective.
Early Career Researcher Mentee Award
Candidate Criteria:
Demonstration of current research activity
Willingness and ability to effectively use research mentorship
Optional Academy membership; no geographical limitations
Expectations of awardees:
Attend the entirety of the upcoming Academy annual meeting
Actively participate in the upcoming Academy annual meeting, including research sessions
Participate in face-to-face mentoring meetings with the Research Professor
Award:
Up to four (4) hotel nights
Complimentary annual meeting registration
US $500 stipend to offset travel costs
The priceless personal time and networking connection with a leading figure of the profession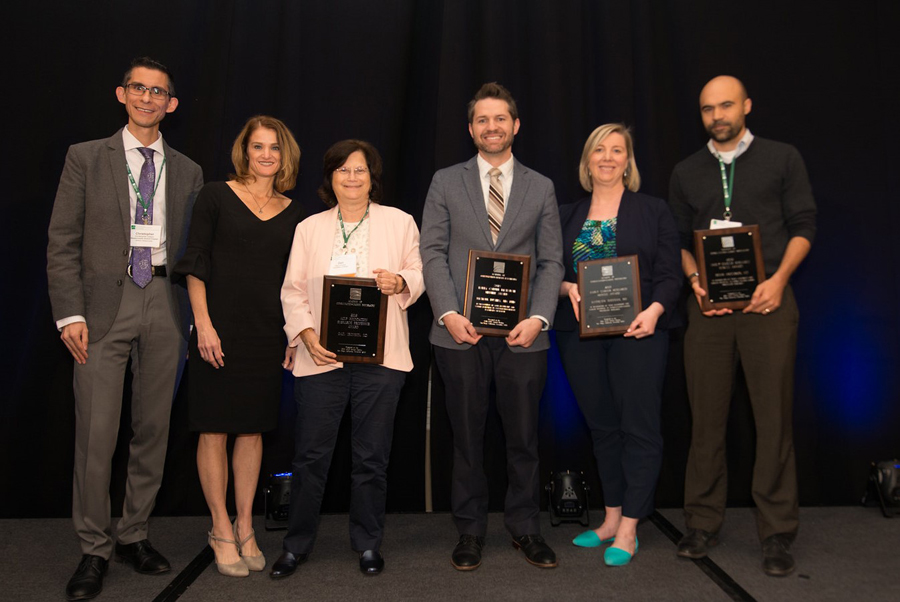 RECIPIENTS of the ACLP Foundation Research Professor Program Awards

2020

Research Professor:
Jeff Huffman, MD, FACLP, Associate Chief of Psychiatry at Massachusetts General Hospital

Research Mentees:
Applications for this award are being accepted through July 19!

---

2019

Research Professor:
Gail Ironson, MD, Professor, University of Miami, Florida

Research Mentees:
Brian Anderson, MD, University of California San Francisco
Michael Bushey, MD, PhD, University of Indiana
Kathleen Sheehan, MD, University Health Network – Toronto Western Hospital 

---

2018

Research Professor:
Mary Whooley, MD, FACP, FAHA, FACC, Professor, University of California, San Francisco

Research Mentees:
Amit Chopra, MD, FAPA, Allegheny General Hospital
Christopher Celano, MD, FACLP, Massachusetts General Hospital
Elena Ivanova, PhD, University of British Columbia

---

2017

Research Professor:
Lydia Chwastiak, MD, MPH, FACLP, Assistant Professor, University of Washington

Research Mentees:
Kelly Edwards Irwin, MD, MPH, Massachusetts General Hospital Cancer Center
Eliza Park, MD, University of North Carolina at Chapel Hill
Stephanie Smith, MD, Brigham and Women's Hospital

---

2016

Research Professor:
Kurt Kroenke, MD, Professor of Medicine, Indiana University School of Medicine

Research Mentees:
Joseph Cerimele, MD, University of Washington School of Medicine
Hsiang Huang, MD, Cambridge Health Alliance
Mark Oldham, MD, Yale School of Medicine
HOW TO APPLY for the ACLP Foundation Research Professor Program
Research Professor:
Nominations are submitted online using the Research Professor Nomination form by April 30. The professor is selected by both the Foundation of the ACLP and the Academy's Research Subcommittee. The professor is funded by the Foundation.
Research Mentees:
Nominations are submitted online using the Research Mentees Nomination form by July 19.
The application includes space for a statement, of no more than 750 words, of your current area of research interest. Detail how you think you would benefit from the year-long mentoring relationship and why this mentor would be a good match for you and your work/career.
Applications will be assessed by the Academy's Research Subcommittee in collaboration with the mentor. Selected candidates will be notified by August 31.