Busy Year Ahead for Neuropsychiatry SIG
More symposia, more scholarships—more members
Behind the scenes, APM SIGs are revving up for the new year—with new challenges, new ambitions.
None more so than the APM Neuropsychiatry SIG, which is planning to launch a dedicated page on the APM website in 2018 and, at its January teleconference, started to get reports back from three working groups it set up in the year just gone.
The aims of the three task groups are to:
Continue to grow SIG membership.
Enable members to disseminate their expertise through presentations at SIG-sponsored symposia.
Offer scholarships and further education in neuropsychiatry among C-L trainees.
The SIG will also continue its monthly member case reports – in which peers give feedback and suggestions on complex cases.
Durga Roy, MD, and Davin Quinn, MD, took over as co-chairs at the 2015 APM meeting. They spent a significant amount of effort learning who their members are, through monthly case member reports, as well as teleconference meetings every two months.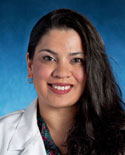 Dr. Roy is an assistant professor at the Johns Hopkins University School of Medicine. She is medical director of the Johns Hopkins Neuropsychiatry Clinic, director of the Johns Hopkins Bayview Psychiatry Internship and director for the Johns Hopkins Psychosomatic Medicine Fellowship. Her area of research interest involves understanding the neurobiological mechanisms underlying neuropsychiatric symptoms after traumatic brain injury using novel neuroimaging techniques, including resting state fMRI and diffusion tensor imaging.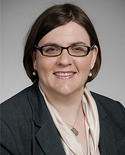 From the 2017 APM meeting, Davin stepped down and Jennifer Erickson, DO, University of Washington, is the new co-chair alongside Dr. Roy.
"We have learned that in order to address changing circumstances and practitioner/patient needs, the group has expressed mounting enthusiasm for four themes of interest," says Dr. Roy:
Creation of a SIG-sponsored abstract submission subgroup to enhance the submission of Neuropsychiatry SIG-sponsored symposia and workshops.
Creation of a neuropsychiatry SIG website.
Scholarly group review articles focused on clinical treatment practices of common neuropsychiatric conditions.
Neuropsychiatry education for trainees within consultation-liaison psychiatry.
The SIG has senior members such as Iqbal Ahmed (current president of the American Association for Geriatric Psychiatry) "who has been a good resource and support on our teleconference calls," says Dr. Roy. Also, James Bourgeois, MD, Department of Psychiatry and Behavioral Sciences, Baylor Scott & White Health, Texas, has been an active member in the monthly case reports and has given clinical guidance on complex cases presented by members. The SIG also has more junior members, including several psychiatry residency trainees and C-L fellows.
One of the SIG's biggest challenges is finding a common time for all members to join the every-two-months teleconference meetings, given the large membership of 307 (at the last online SIG membership count). "As such, our every two-month meetings are mostly comprised of five to 10 members which we hope, as they have, will continue to expand over the next year. We are, however, distributing a survey to gather more demographic information and teleconference preferences."
Having trained as a C-L psychiatrist, Dr. Roy is a long-time APM member. "This organization has been an avenue for me to help develop interests and expertise in neuropsychiatric aspects of C-L psychiatry and to collaborate with experts in the field," she says. "This holds for the SIG members at large as well."
Interested in joining the Neuropsychiatry SIG? Click here to learn how to join.