A SIG Is Born
Military and veteran specialists will provide a blueprint of what works well—and what doesn't
The Academy has launched a Military & Veterans special interest group (SIG).
It is estimated that C-L psychiatrists who care for military and veteran patient populations comprise approximately 10-15% of the Academy's membership.
"At the last Academy annual meeting in Palm Springs, I had several conversations with other members who work at various veterans' affairs (VA) hospitals," says one of the founders, Eric Devon, MD, Philadelphia VA Medical Center.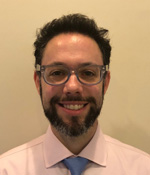 "I realized (as a clinician on the upward trajectory of my career) that there is a vast wealth of information from much more experienced clinicians that I had no way to tap into.
"There seemed to be a lot of enthusiasm from VA/military clinicians, and the idea of a SIG just seemed to make sense!"
The Academy's Council approved its formation–and the SIG was born.
Now comes the hard work. "I have no idea how this process works yet," Dr. Devon readily admits. "Presumably we will discuss who will chair it and other roles at our first meeting."
The SIG's objectives will also continue to get flushed out at its first meeting, he says. "This is very much a work in progress, but my intentions are to have a collaborative space for those working with veterans and the military to:
"Improve the ability to share information among practicing physicians in the largest hospital system in our country (the Veterans Health Administration), which comes with it a unique set of challenges both from a patient population and a care delivery perspective; and
"Increase the collaborative process from an academic perspective and tap into the potential for publishing and creating workshops for the Academy's annual meeting."
Dr. Devon is well supported in his start-up endeavours by more of the SIG's founders: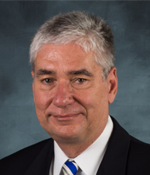 Academy president Jim Rundell, MD, FAPM, has worked with veterans and active duty soldiers with posttraumatic stress disorder. He is now professor of psychiatry at the Uniformed Services University of the Health Sciences and C-L psychiatrist for embedded behavioral health for Landstuhl Regional Medical Center, Germany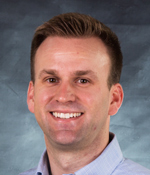 Justin Johnson, MD
Durham VA Medical Center, Durham, NC, and Major, US Army Reserve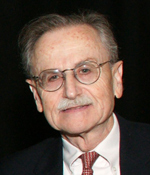 Henry Bleier, MD, FAPM
University of Pennsylvania

James Rustad, MD
White River Junction VA Medical Center, Vermont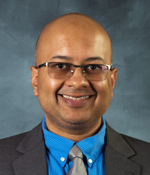 Divy Ravindranath, MD, MS
Department of Veterans Affairs, Palo Alto, VAHS, California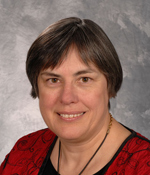 Linda Ganzini, MD, MPH, FAPM
Department of Veterans Affairs, Portland VA Medical Center, Oregon
Linda Worley, MD, FAPM
Northwest UAMS College of Medicine, Arkansas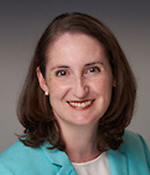 Margo Funk, MD, MA
VA Southern Oregon Rehab Center and Clinics, Oregon
Jessica Brown, MD, FAPM
In private practice in Washington DC, with experience working with a national military center
"We have members at various stages of their careers and in multiple different settings, including VA hospitals, and with strong academic affiliations," says Dr. Devon.
"Some of our providers are veterans themselves and continue to serve in the Reserves. All have a commitment to providing the best care possible for the military and veteran populations.
"I believe that an interest group for sharing of ideas and information will help improve care provided to veterans, especially since we share a common system but with variations in implementation.
"The SIG will be a venue to discuss some institutional similarities and differences and potentially provide a template of 'things that work well' and 'things that don't.' Ideally, we can then bring more things that work well back to our home institutions."
Dr. Devon also hopes the SIG will help keep a steady stream of new practitioners interested in C-L psychiatry and help counteract some of the recruitment challenges: "Working with military and veterans is a struggle for many institutions for various reasons: challenging population, 'government' work, not necessarily viewed as being as prestigious as other academic institutions, less competitive salaries than in the private sector…," he says.
The founders are looking forward to meeting more Academy members interested in joining the SIG at CLP 2018 in Orlando–"and beginning the process of our collaborative work," says Dr. Devon. "I'm very curious to hear others' ideas about what the SIG can be used for!"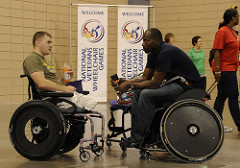 Dr. Devon's personal motivation, for the SIG and his work with military and veterans, is clear: "As a part-time administrator working in a massive system, I have at times found challenges of making national directives work locally, like trying to fit a square peg in a round hole. Adapting to mandated changes quickly and without major disruptions is quite difficult.
"From a clinical perspective, seeing the effects of the opioid epidemic on young veterans has been heart-breaking. I am fortunate to work in a hospital with lots of resources for these folks, but there is still a lot of suffering going on."
Last August, in an interview with APM News, Dr. Rundell described his own work with military personnel as the "most rewarding clinical job I have ever had."
Every veteran and soldier with posttraumatic stress disorder is unique, he said, "but there are frequent characteristics that we observe in many of our patients":
Reticence to access behavioral health services because of stigma and cultural beliefs about what it means to need and seek help.
A gradual realization that if something isn't done there will be increasing social and occupational consequences.
Increasing physical problems after combat deployments that are inseparable from traumatic stress syndromes lead to a more integrated and collaborative care approach.
The degree of symptom severity and functional impairment tends toward the more severe.
"What is unique about combat deployments since September 11, 2001, is that a high proportion of our patients have had multiple traumatic re-exposures due to having gone on multiple deployments," said Dr. Rundell.
"The more repetitive, prolonged or severe the trauma, the more symptomatic a patient is likely to be."
One of the top priorities, if not THE top priority, in the care of active duty service members with PTSD and mood disorders, is suicide prevention. "In our group, fully one-third of patients are being actively monitored for current elevated risk," said Dr. Rundell. "This reflects the symptom severity of the population."
Read the full article at: tinyurl.com/yclcawo8
NEW SIG WILL SET QUALITY AND SAFETY METRICS
Another new SIG—the Quality and Safety SIG—has been approved by the APM Council.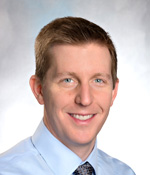 "The rest of medicine is learning to measure the care it provides in terms of its quality and value rather than its volume, and all of us need to get in the habit of orienting our services around the outcomes we achieve for our patients," says one of the founders, David Kroll, MD, director of quality and safety for the Psychiatry Department at Brigham and Women's Hospital.
"The field of psychiatry, as a whole, struggles to define quality more than other medical specialties do, and historically, C-L psychiatry has struggled even more in this area than the rest of psychiatry. At this time, no standardized quality indicators for C-L psychiatry exist, and this leaves an enormous gap.
"The first purpose of forming a Quality and Safety SIG is to influence the development and adoption of meaningful, patient-centered quality and safety metrics for C-L psychiatrists and C-L psychiatry services.
"The second is to coordinate multi-site quality improvement and patient safety-promoting projects so that those of us already doing work in this area can more rapidly and effectively advance our work."
More details of this new SIG will be in an upcoming issue of APM News.