Six of the Best
Plenaries chosen from a plethora of outstanding SIG submissions
Six speakers and subjects have been selected from a plethora of special interest group submissions for plenary sessions at CLP 2018—the Academy's first annual conference under its new name.
CLP 2018, on November 13-17, will be at the Caribe Royale, Orlando, Florida (tinyurl.com/CLP18hotel).
The six plenaries are:
From the Palliative Medicine & Psycho-Oncology SIG: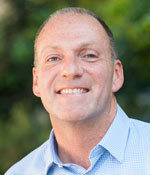 "Neural Regulation of the Cancer Genome"
Steve Cole, PhD, professor of Medicine and Psychiatry and Biobehavioral Sciences, UCLA School of Medicine
From the Cardiovascular Psychiatry SIG: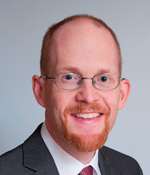 "Positive Psychology Interventions in Patients with Medical Illness: The Hype and Hope of Happiness"
Jeff Huffman, MD, FACLP, director, Cardiac Psychiatry Research Program Department of Psychiatry, Massachusetts General Hospital
From the Telepsychiatry SIG: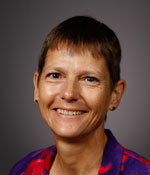 "But It's Not Face-to-Face! How a Better Understanding of How Humans Interact with Technology Can Enhance the Quality of C-L Telepsychiatry Consultations"
Elizabeth Krupinski, PhD, professor, and vice-chair for Research, Department of Radiology & Imaging Sciences, Emory University
From the Neuropsychiatry SIG: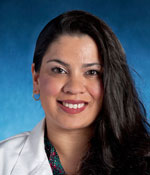 "Concussion, CTE, Chronic Neuropsychiatric Sequelae: What is the Connection?"
Durga Roy, MD, assistant professor, Johns Hopkins University School of Medicine, and medical director of the Johns Hopkins Neuropsychiatry Clinic
From the Women's Health SIG: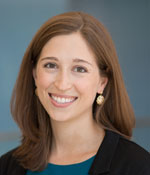 "The Rainbow Elephant in the Room: Supporting Transgender Patients"
Katharine Dalke, MD, MBE, assistant professor of Psychiatry, Penn State College of Medicine and Pennsylvania Psychiatric Institute
From the Transplant Psychiatry SIG: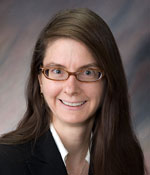 "Using Mobile Technology in Patient Care: Helpful Tools or Unwanted Oversight?"
Andrea DiMartini, MD, FACLP, professor of Psychiatry, University of Pittsburgh Western Psychiatric Institute
The breadth and depth of expertise within all of the Academy's SIGs are at the forefront of this inaugural annual meeting of the newly-named Academy of Consultation-Liaison Psychiatry–which went live on April 16.
ACLP president Jim Rundell, MD, FACLP, chose the meeting theme: Branding C-L Psychiatry: Defining the Breadth and Depth of Our Subspecialty.
CLP 2018 scientific program director, Christina Wichman, DO, FACLP, is at the helm of planning for the meeting. "In the Year of the SIGs, we head back to the east coast, to sunny and warm Orlando, Florida," she says.
SIGs had been asked to propose subjects and speakers for TED-style plenaries—where speakers are required to deliver their key messages in punchy, 10-15 minute presentations. "We have been thrilled with the submissions," says Dr. Wichman.
SIGs leaders, through their listservs, have been thanking members for their outstanding proposals—and expressing determination that topics not selected for plenaries should still be presented at the conference through other formats, such as general sessions, oral papers, or preconference courses.
Dr. Wichman fully expects registrations for this annual conference to exceed previous attendance records—not least because, this year, Academy members will be entitled, as a membership benefit, to an extra day's training and information-sharing at no extra cost.
"Perhaps the greatest change for this meeting involves our preconference programming," says Dr. Wichman. "The entire program on Tuesday, November 13, will be FREE to Academy members who register for the annual meeting. Content on Tuesday will include the ever-popular all-day Essentials course, as well as a forum for our researchers."
The program cost to non-members for the Tuesday course is $600.
"It means members could attend programming on Tuesday, then have a day out with their families enjoying the tourist hotspots of Orlando, or have even more opportunities for content and CME by attending skills courses on Wednesday. [The all-day Essentials course will be repeated on Wednesday, November 14.] Our traditional meeting will commence on Thursday, November 15."
For Academy members with early registration, attendance of the Tuesday full-day Essentials course and meeting registration will cost $650 for approximately 33 hours of CME. "It's a phenomenal deal!" says Dr. Wichman.
"As always, much of the success of the annual meeting depends upon the dedicated, hard-working members of the Annual Meeting Committee," she says. "The Preconference Courses Subcommittee is co-chaired by Divy Ravindranath, MD, and Leeza Park, MD, FACLP. Sandra Rackley, MD, FACLP, and Scott Beach, MD, FACLP, lead our Workshops & Symposia Subcommittee. Janna Gordon-Elliott, MD, FACLP, will be joined by Dahlia Saad-Pendergrass, MD, in leading the Oral Papers & Posters Subcommittee. The Early Career Track Subcommittee remains in the capable hands of John Taylor, MD, and Kristen Somers, MD, FACLP. Christina Bilyeu, MD, is chairing the Local Arrangements Subcommittee, and Thomas Heinrich, MD, FACLP, continues as our unflappable CME Liaison.
"We are very excited to be meeting at Caribe Royale, an all-suite accommodations hotel with impeccably designed meeting space. Caribe Royale offers a spectacular resort pool and waterslide, boutique spa, modern fitness center, tennis and basketball courts as well as a 1.5-mile running/bicycle trail—all within minutes of all that Orlando has to offer. There will be access to a free shuttle from the hotel to the Disney parks!"
Registration for the annual meeting itself will open online in July. But online hotel registration for CLP 2018 is already open. Go to: tinyurl.com/CLP18hotel
The Academy has secured an all-suite block at the Caribe Royale at a cost of just $169 a night, plus taxes. The rate is available for November 8-21 inclusive and includes: resort fee; self-parking; in-room wi-fi; shuttle service to the four Walt Disney World Theme Parks; fitness center access; 10% spa discount; and 5% Hertz Car Rental on-property discount.
"It's possible you may find a better rate online elsewhere at the same hotel," says Academy executive director James Vrac, CAE, "but if you do, be sure it includes all the add-ons offered in the CLP 2018 rate. It's like buying what you think is a bargain airline ticket, arriving at the airport, and finding you have to pay for your luggage, meals, and inflight entertainment—the fee you find online is often the bare minimum. We look forward to you joining us again for a very special event in November."
For a quick read on meeting plans, visit: www.clpsychiatry.org/clp2018
For an overview of the meeting schedule, visit: www.clpsychiatry.org/clp2018/schedule