Applicants Entering Fellowship Training Are Our Future
We must do everything possible to encourage recruitment
This is the fourth year that applications to Consultation-Liaison Psychiatry Fellowship training have been managed through the "Match" system—the National Resident Matching Program.
Results of the latest Match show a total of 113 positions were offered, 70 positions were filled, and only four applicants remained unmatched.
This is the first year that 100% of active CLP fellowship programs agreed to be fully in the Match. There were no positions offered outside of the Match prior to the deadline for rank order list submission. "This is a great accomplishment for our field!" says Madeleine Becker, MD, FACLP, chair, ACLP's Fellowship Education Subcommittee.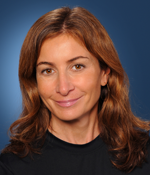 "Program directors will recall the mad scramble to fill positions in December under the old system, when the Academy's guidelines specified not requiring response from any offer prior to December 1," says Dr. Becker.
"The Match offers all applicants and programs a fair and equitable opportunity to express their choices, which the previous system did not. The Match has been very popular with applicants (a Fellowship Education Subcommittee survey resulted in a 90% approval rating)."
But Dr. Becker adds: "Unfortunately, the number of applications has remained similar for a third year in a row. This emphasizes the need to maximize recruitment into our specialty."
Survey results
In 2016, the Fellowship Education Subcommittee conducted a survey of 101 current and recent fellows throughout the country. Positive factors encouraging enrollment in fellowship training included opportunity for an academic career and opportunity for work in outpatient medical settings.
Residency training experiences were major influences, especially outpatient integrated care exposure. The major negative factor was financial.
In 2017, the committee conducted a survey of psychiatry residents: 244 responded. More than 20% expressed an interest in C-L fellowship training; many of these also expressed interest in other psychiatric sub-specialties, women's health, and integrative psychiatry.
The results of this second survey again pointed to the importance of outpatient experience in increasing interest in C-L but, disappointingly, few resident programs had such exposure.
Residents considering C-L training expressed a higher level of interest in an academic career than other residents. Financial factors again emerged as discouraging training.
Residents considering C-L fellowships generally did not feel that such training was very likely to increase salary, while those considering other psychiatric subspecialties did anticipate that fellowship training would increase salary.
These survey results also suggest that about 20% of C-L fellows became interested in the area as a medical student.
More detailed information about the Match and the surveys can be found in slides presented at the Program Directors' Forum at the last three annual meetings. These slides are available for fellowship program directors in the CLP Fellowship Director Resources section of the Academy website.
Recruitment initiatives
"The Education Committee and its subcommittees are undertaking multiple initiatives to encourage recruitment," says Dr. Becker. "We hope to raise the visibility of our field and provide training resources, at the fellow, resident, and medical student level.
"The number of applicants has remained similar for a third year in a row. This emphasizes the need to increase recruitment into our specialty."
—
Dr. Becker
"The results of the surveys can help us target these efforts more effectively. For example, we can emphasize that C-L training is a powerful entry to an academic career with excellent job opportunities in education roles, but we must also emphasize that C-L training is an entry to an exciting area of practice."
Notably, says Dr. Becker, there is an explosive rise in placement of psychiatrists in outpatient medical settings. "It is essential that we both present C-L training as the ideal preparation for such practice, and that fellowship training makes our graduates competitive in this area.
"We call on all Academy members to assist in encouraging recruitment to our field:
"If you are connected with a medical school, please encourage your institution to include C-L exposure in medical student education. (A recent publication1 in Psychosomatics from the Medical Student Education Subcommittee emphasizes how popular and effective such rotations are.)
"If you are involved in a psychiatry residency, please help assure that residents in your program receive a strong experience in C-L, and that this experience includes co-localized or integrated care in outpatient medical settings.
"If you are with a fellowship program, please help assure that the program provides strong training with an attractive balance of didactics and workload, and includes training in integrated care and in women's health.
"Applicants entering fellowship training are the future of our field. We must do all possible to encourage such recruitment."
For further support, please do email Madeleine Becker at: Madeleine.Becker@jefferson.edu
ACLP president Jim Rundell chats with Dr. Becker about the results of this year's fellowship Match and what the future holds in one of the latest podcasts on the ACLP website,
The Fellowship Match in 2018
.
1 The full article in Psychosomatics is here:
Meyer F, Abbasi O, Kasick D, et al: Medical student experiences on consultation-psychiatry rotations: a nationwide survey. Psychosomatics 2018; 59(1):75-80. doi: 10.1016/j.psym.2017.07.011