Telepsychiatry: "As Good as In-person Care"
Collaborative care model has the greatest impact
Insight into pointers we might expect from the CLP 2018 plenary on telepsychiatry are contained in a research paper published in Psychosomatics, May/June issue.
The researchers conclude that telepsychiatry (TP):
Improves access to care
Leverages a wide range of treatments at a distance, and
Provides outcomes that are as good as in-person care.
C-L psychiatrists are said to have had significant impact using TP—in terms of clinical, educational, and research outcomes.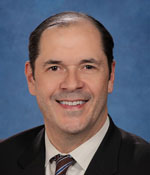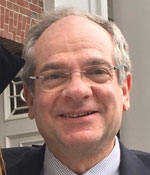 The research team—including Donald Hilty, MD, FACLP, Department of Psychiatry & Behavioral Sciences, UC Davis, and Terry Rabinowitz, MD, DDS, FACLP, University of Vermont Medical Center, and chair of ACLP's Telepsychiatry SIG—update practitioners on how TP can leverage the newest models of collaborative, stepped, and integrated primary care services.
Together, C-L Psychiatry and TP "provide versatility to health systems by enabling more patient points-of-entry, matching patient needs with provider skills, and helping providers work at the top of their licenses," say the researchers.
"TP and other technologies make collaborative, stepped, and integrated care less costly and more accessible.
"Effective health care delivery matches the intensity of the services to the needs of a patient population or clinic, standardizes interventions, and evaluates both process and clinical outcomes."
The research reviews:
The evidence base on TP's effectiveness, evaluation, and outcomes
The use of TP in low-, moderate-, and high-intensity service delivery models, tiered by technology, specialty expertise/time, patient acuity, and the complexity of the service delivery model
How TP is facilitating collaborative, stepped, and integrated care.
The story so far
TP (compared to in-person intervention) has been shown to be effective in:
Increasing access to care.
Increasing patient acceptance of care programs.
Providing good educational outcomes.
Being valid and reliable.
Now, TP's focus is on cost analysis, integration into health care models and program evaluation.
Clinical outcomes show shorter length of hospitalizations, increased medication adherence, and improved outcomes for depression and posttraumatic stress disorder.
TP is used across many populations. Research is "now beyond feasibility and acceptability," say the researchers. For example, positive outcomes have been proven with children and adolescents. TP is used in the treatment of collaborative care patients with attention-deficit hyperactivity disorder. "It is effective," say the researchers.
Data involving geriatric patients is emerging and TP, with matched language, is accepted by culturally-diverse populations "and is often better than is available for in-person care" when interpreters are engaged instead of family or informally trained staff.
C-L psychiatrists practicing TP are encouraged to adjust in-person skill sets for care, education, and liaison roles.
Competencies now exist for providers and are becoming standardized for TP electives in residency training. Social media/networking and psych apps competencies are under way, as are general telemedicine competencies across specialties based on Accreditation Council of Graduate Medical Education domains and tiered at novice/advanced beginner, competent/proficient, and expert levels.
Models of TP care
Models may be organized into low-, moderate-, or high-intensity levels of care, based on intensity of care intervention, technology complexity, specialist time, patient acuity, and use of other resources.
Outcomes may be stratified by who is designated as the primary and secondary consultant. "The key is to match the need of the patient and primary care physician (PCP) with the specialist's expertise to provide the maximal value added and most flexibility," say the research team.
But which telepsychiatry model should you choose?
Consultants often offer only video services and are commissioned to manage only a few difficult cases. "Despite the positives to these options short term, it may be more effective and efficient clinically, administratively and financially, to use a consultant who offers a 'buffet' of models from which to choose," say the researchers. "A good example may be combining case review or telephone/email consultation doctor-to-doctor to build the relationship with video to cement it."
Higher-intensity TP clinical care involves extensive, ongoing collaboration between psychiatry and primary care, as part of an ongoing grant, contract, or sustainable partnership, for programs such as collaborative care for depression, post-traumatic stress disorder, and other disorders; hybrid care for child and adolescent attention-deficit hyperactivity disorder; disease management; and stepped care (screening, triage, brief therapy on site, PCP prompt to initiate/ change antidepressant, and TP consultation by telephone, email, or video), coupled with ongoing continuing medical education and staff re-training.
Moderate-intensity Interventions involve at least an initial (and sometimes follow-up) synchronous TP consultation. It may require a contract, grant funding, or ongoing collaboration to augment clinical care with a range of technology-based options (e.g., telephone, email, and video; an e-platform to facilitate advanced TP).
Low-intensity Interventions typically do not often involve seeing patients directly, but may involve regular contact and an ongoing relationship by telephone, email, or video; doctor-to-doctor "curb-side" consultations; oversight of a patient-centered medical home; case reviews; virtual video rounds on cases; and neurocognitive assessment.
The Psychosomatics paper provides examples and examines the impact of TP in collaborative, stepped, and integrated care models.
Based on existing evidence, say the researchers, TP collaborative care currently has the most impact. Stepped and integrated care models need further evaluation.
Collaborative care is a systematic approach to the treatment of depression and anxiety in primary care settings that involves the integration of care managers and consultant psychiatrists, with PCP oversight; it has improved access to evidence-based behavioral treatments for patients. Care managers (e.g., nurses or clinical social workers) conduct structured outreach encounters with patients—among visits to the PCP, a consulting psychiatrist, on-site therapists, and others—to engage patients, activate them, and to promote self-management and treatment adherence. Practice-based measurement is facilitated by a population registry and TP provides flexibility and access to core components at a distance.
"TP collaborative care appears to have a robust effect," say the researchers. "The question is whether it can be practically disseminated or is generalizable."
They add: "There are a variety of TP service delivery options available, but the key ingredients of a 'good' model are fairly consistent: easy access, low cost, in-time help to the user (e.g., person, patient, and consultee), and meaningful outcomes.
"For that reason, one recent review strongly suggested that high-intensity models have substantially better outcomes; mid- and low-intensity models have many intangible benefits (e.g., building relationships, complementing in-person services by providing missing services) and appear more sustainable.
"But, overall, the best-researched model is collaborative care—it has population level impact, but may not be feasible for all those interested in using TP," say the researchers. "In this era, model selection should be determined by the objectives and goals of the patient, provider, clinic, and system, and based on specific outcomes and available resources."

The full article in Psychosomatics is here:
Hilty DM, RabinowitzT, McCarron RM, et al: An update on telepsychiatry and how it can leverage collaborative, stepped, and integrated services to primary care. Psychosomatics 2017 Dec 26 [Epub ahead of print]. doi: 10.1016/j.psym.2017.12.005