Clinical Guidelines and Position Statement Process Established
ACLP has established a process for streamlining Academy participation in the development of practice guidelines, practice monographs, and position statements.
As the ACLP grows and as members and SIGs become more active in collaboration with other organizations, the number of requests for Academy participation and endorsements has increased.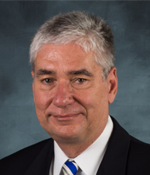 According to James Rundell, MD, FACLP, president of ACLP: "This is fantastic news and speaks to the importance of our expertise and value to our psychiatric and medical-surgical colleagues.
"But we also need a process for managing the increasing number of requests for participation and endorsement.
"Incredibly, the Academy has never had a formal process. I asked the ACLP Governance Committee to come up with some guidance—easy, streamlined. Their recommendations have been accepted in full by the ACLP Council. It's important that if the Academy name and reputation is associated with a product that due diligence goes into making sure it's a good product."
The process
Requests from interested organizations should begin with the ACLP Council. The Executive Committee will conduct an initial review of statements or guidelines that they want the Academy to review, endorse, or participate in developing.
The ACLP Secretary will then refer it to the appropriate SIG(s) or ACLP committee(s) for review. The Executive Committee, on rare occasions, may decide to review the document itself if there is a compelling priority that is time sensitive. The SIG(s) or committee(s) will report back to the Secretary their review and recommendations.
The Secretary will then report the recommendations to the ACLP Executive Committee for consideration. The Executive Committee may wish to get a final vote from the entire Council.
"If a SIG feels there is a need for a new position statement or guideline that does not yet exist and will add something of value to the field," says the policy statement, "the rationale and value of a statement or guideline should be communicated in the request for consideration by the Executive Committee."
One example of how Academy members are increasingly collaborating with colleagues in other medical or psychiatric organizations is the Transplant Psychiatry SIG helping to develop clinical guidelines with the American Society of Transplantation (AST). The topic of the joint effort is "Toxicology testing in organ transplantation patients."
"We believe that members of the Transplant Psychiatry SIG can provide the expertise related to addiction and psychiatric care of this particular type of patient," say SIG stalwarts Paula Zimbrean, MD, FACLP, and Sheila Jowsey-Gregoire, MD, FACLP, in their proposal.
The main topic areas are:
Who to screen?
Drug screening and transplant patients with addictive disorders
Drug screening in transplant patients who are prescribed controlled substances
Toxicology/technical considerations
Cost of testing/insurance
Legal/ethical considerations/state reporting registries.
The project to produce guidelines started in March 2018 with a literature review and is due to be completed by June 2019.
Teleconferences during the project will discuss progress. Two face-to-face meetings are planned: one in Seattle, during AST's American Transplant Congress, and one in Orlando, during ACLP 2018.
"We believe our ACLP members have the unique expertise to be key participants in this project," say the proposers.
Recommending a green light for the project, Dr. Rundell said: "It's great to see this SIG be the go-to group among the transplant community for important evidence-driven initiatives like this."