Wealth of Expertise Awaits Delegates for Essentials Course
. . . but hurry, 70% of conference hotel allocation is already booked
Presenters for the Essentials of C-L Psychiatry course on the Tuesday of CLP 2018—FREE to ACLP members who register for the annual meeting—collectively represent an abundance of specialist expertise.
CLP 2018, the Academy's first annual conference under its new name, is on November 13-17, at the Caribe Royale, Orlando, Florida (www.cariberoyale.com).
MORNING SESSION, NOVEMBER 13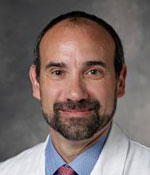 Jose Maldonado, MD, FACLP, FACFE, professor of psychiatry, medicine, surgery, emergency medicine and law, Stanford University School of Medicine
Delirium: Pathophysiology, Diagnosis & Management of Acute Brain Failure
Participants will review recent published literature on delirium and address the epidemiology, known etiological factors, presentation and characteristics of delirium, while emphasizing the latest insights into behavioral and pharmacological techniques associated with successful prevention and treatment techniques.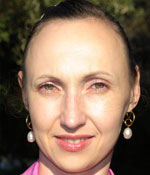 Yelizaveta Sher, MD, clinical assistant professor of psychiatry, Stanford University Medical Center
Transplant Psychiatry
This session will discuss psychosocial evaluation of transplant candidates and donors, including patients' understanding of the process and motivation, psychiatric disorders, substance use disorders, social support system and adherence.
It will address mood, anxiety, and cognitive disorders in transplant patients and will finish with brief pearls of transplant psychopharmacology, including neuropsychiatric side-effects of immunosuppressants and drug-drug interactions.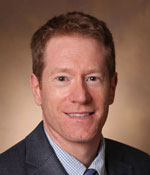 Stephen Nicolson, MD, FACLP, director, consultation psychiatry, Beth Israel Deaconess Hospital – Plymouth
Bedside Neuropsychiatric Exam: Focus on Language
This session will focus on the diagnostic utility of identifying language impairment during the bedside exam. The psychiatric consultant should be able to detect even subtle language dysfunction and its potential diagnostic significance.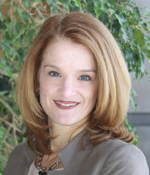 Nancy Byatt, DO, FACLP, associate professor, University of Massachusetts Medical School
Essentials of Women's Health
This session will build the capacity of C-L psychiatrists serving perinatal women to effectively prevent, identify, and manage perinatal mood and anxiety disorders.
It will outline:
Prevalence of perinatal mood and anxiety disorders and risk factors
Impact on birth and child outcomes
Evidence-based practices for detecting, assessing and managing perinatal mood and anxiety disorders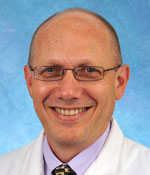 Donald Rosenstein, MD, FACLP, director, Comprehensive Cancer Support Program, University of North Carolina at Chapel Hill
Psycho-oncology
This session is relevant to practicing C-L psychiatrists seeking a review of evidence- based updates, as well as to current and recent trainees seeking a broad overview of essentials for practice.
Get your conference hotel room NOW!
More than 70% of the Academy's room allocation at the conference hotel, the Caribe Royale, has been booked already. To secure your place go to:
tinyurl.com/CLP18hotel
AFTERNOON SESSION, NOVEMBER 13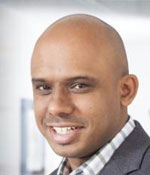 Sanjeev Sockalingam, MD, FRCPC, FACLP, deputy, psychiatrist-in-chief, associate professor of Psychiatry, University Health Network, University of Toronto
Psychiatric Issues in Endocrine Disorders
The session will summarize key clinical features and assessment approaches to endocrine disorders of relevance to practicing C-L psychiatrists, including diabetes, thyroid disorders, adrenal disorders, and metabolic disorders and provide updates on common clinical challenges related to endocrine disorders.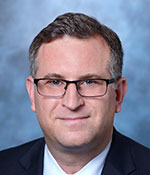 Scott Irwin, MD, PhD, director of Supportive Care Services, Cedars-Sinai Health System's Samuel Oschin Comprehensive Cancer Institute
C-L Psychiatry — What Does Palliative Care Have to Do with It?
This session will review the tenets of palliative care, the overlap and distinction of palliative care and C-L psychiatry, and specific approaches to psychiatric care, born from each field, for those who need our combined expertise. C-L psychiatry and palliative care have much to offer by impacting quality, access, and utilization. They have the opportunity to synergize innovative approaches to care.
Mary Ann Cohen, MD, FACLP, FACP, DLFAPA, FAAPDP, clinical professor of Psychiatry, Icahn School of Medicine at Mount Sinai
Update in HIV Psychiatry for the Consultation-Liaison Psychiatrist
C-L psychiatrists are in a unique position to prevent transmission of HIV, encourage early testing, access and promote adherence to care in people who test positive, and provide compassionate comprehensive care. Transmission of HIV is fueled by the triple stigma of mental illness, HIV, and its modes of transmission, as well as by discrimination, criminalization, and risky behaviors.
Christopher Celano, MD, FACLP, associate director, Cardiac Psychiatry Research Program, Massachusetts General Hospital
Essentials of Cardiac Psychiatry
The session will review links between psychiatric illness and cardiovascular health, the identification of psychiatric illness in patients with acute and chronic heart disease, and the evidence for pharmacologic and psychotherapy-based treatments in this population.
It will also discuss challenges to treating psychiatric illness, such as QTc prolongation, and strategies to mitigate these risks. It will review any updates to literature related to cardiac psychiatry.
Book your place
The Academy's annual meeting, CLP 2018, is entitled Branding C-L Psychiatry: Defining the Breadth and Depth of our Subspecialty. It reflects the Academy's campaign to better inform clinicians and other professional colleagues about the values of C-L psychiatry and to demonstrate the extent of expertise within the Academy's membership ranks.
The all-day Essentials course on Tuesday, November 13, will be repeated on Wednesday, November 14, before the main conference starts on Thursday, November 15.
For a quick read on the annual meeting plans, visit: www.clpsychiatry.org/clp2018
For an overview of the meeting schedule, visit: www.clpsychiatry.org/clp2018/schedule