"We Need to Re-think How We Treat Young Women with Metastatic Breast Cancer"
Young women with metastatic breast cancer (MBC) are at particular risk of adverse mental health outcomes.
Knowledge of the risk factors associated with their psychologic distress can help clinicians to identify vulnerable patients and provide targeted psychosocial interventions, say researchers in Psychosomatics, May/June 2018.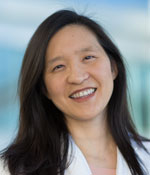 Eliza Park, MD, FACLP, Department of Psychiatry, Lineberger Comprehensive Cancer Center, University of North Carolina, and colleagues, set out to determine the prevalence of, and factors associated with, anxiety and depression in young women with newly diagnosed MBC.
Fifty-four women under the age of 40 were identified from a multi-center cohort of women diagnosed with breast cancer. Anxiety and depression were assessed using the Hospital Anxiety and Depression Scale.
The background
Among US adult women younger than 40, breast cancer is the most frequently diagnosed cancer and the leading cause of cancer-related death. Biologically, young women are more likely to develop aggressive phenotypes of breast cancer and present with advanced disease, resulting in worse prognosis and lower survival rates as compared to older adults.
Over the past 30 years in the US, MBC rates at diagnosis have disproportionately increased in younger women, from 1.53 per 100,000 to 2.90 per 100,000, without a corresponding increase in MBC rates for older women.
Younger women with MBC also survive longer; in the US, five-year survival rates for women aged 15-49 with de novo breast cancer have increased to 36%.
Owing to their young ages and life-limiting diagnoses, young women with any metastatic cancer or advanced hematologic malignancy may be particularly vulnerable to distress given that they experience unique psychosocial stressors. In addition to disruptions in their expected life roles and responsibilities, they must contemplate the loss of an imagined future.
Among women with breast cancer in general, available data suggests that young women are more vulnerable to negative mental health outcomes than are older women.
Research findings
Reported rates of clinically significant anxiety symptoms in women of mixed ages with MBC have typically ranged from 20-40%. In this study of newly-diagnosed younger women, the rate was 44% (and 20% had clinically-significant depressive symptoms).
"Despite the known high prevalence of anxiety symptoms in breast cancer patients, the influence of anxiety disorders on cancer outcomes is less studied than the impact of depression," say the researchers.
While it is not known how much physical functioning impairment stems from illness burden compared with antineoplastic therapy side-effects, "clinicians may want to consider the consequences of higher treatment toxicity in highly anxious or depressed patients."
They add: "In the era of shared decision-making and personalized medicine, young women with de novo MBC reflect a population where treatment decisions must consider the toxicity on the whole person.
"Individualized assessment of physical symptoms with mental health patient-reported outcome measures could aid decision-making for these patients at high risk of clinically significant distress."
"In the era of shared decision-making and personalized medicine, young women with de novo MBC reflect a population where treatment decisions must consider the toxicity on the whole person."
—
Dr. Park
Previous studies have associated higher rates of patient anxiety with the prevalence of dependent children. "However, we did not find this association in our study," say the researchers. That may result from the small sample size, they say, but "it is also possible that parental status serves as both a psychologically-protective factor as well as a source of psychologic distress."
Yet, mitigation of the psychosocial effects of life disruption is a large, unmet need among young adult cancer patients, say the researchers.
A previous study showed that nearly 41% of newly diagnosed (within four months) adolescent and young adult cancer patients requested counseling (e.g., mental health counseling and family counseling) and that these mental health needs increased for those with more treatment-related symptoms.
Data from this current study corroborates this need for enhanced mental health services for young adult cancer patients.
"The growing number of psychosocial interventions to reduce cancer-associated psychologic distress among young adults is encouraging; yet, there remain large gaps in research, clinical care, and resource delivery," say the researchers. "In particular, many psychosocial interventions for young adult cancer patients focus on exercise and activity-based resources. These interventions are ideal for many cancer survivors but may not address their counseling needs.
"In addition, the interventions may be less accessible for patients who cannot fully participate in physical activity-based interventions. For young women with MBC, physical symptoms may interfere with many of the interventions clinicians recommend to patients to ameliorate psychologic distress and improve overall functioning.
"Thus, psychosocial interventions tailored to young adults with incurable illness or functional limitations are needed, particularly for the young adults with MBC."
The full article is in Psychosomatics: Park EM, Gelber S, Rosenberg SM, et al: Anxiety and depression in young women with metastatic breast cancer: a cross-sectional study. Psychosomatics 2018; 59(3):251-258.