ACLP Top Award Winners 2018 Are Announced
ELEANOR & THOMAS P. HACKETT AWARD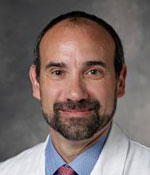 The Eleanor & Thomas P. Hackett Memorial Award—the Academy's highest honor, presented to an individual for outstanding achievement in C-L psychiatry–has been awarded to José Maldonado, MD, FACLP, FACFE.
Dr. Maldonado is professor of psychiatry, medicine, surgery, emergency medicine and law at Stanford University, where he also serves as chair of the School of Medicine Faculty Senate.
He also serves as medical director of Psychosomatic Medicine and program director of the CLP Fellowship Program and is the current president of the American Delirium Society.
Dr. Maldonado's research interests include: the neurobiology, diagnosis and management of delirium; psychosocial aspects of solid organ and composite tissue transplantation; novel methods for the diagnosis, prophylaxis and treatment of alcohol withdrawal syndromes; psychopharmacology; neuropsychiatric sequelae and management of traumatic brain injury; and the use of hypnosis in medicine and psychiatry.
His research laboratory has developed clinical tools, including:
The Stanford Integrated Psychosocial Assessment for Transplantation to assess the psychosocial candidacy of organ transplant and ventricular assisted device candidates, currently being used in more than 300 centers around the world and translated into 10 languages.
The Stanford Proxy Test of Delirium (the only delirium assessment tool based on DSM-5 and ICD-10 criteria); the Stanford Algorithm for Predicting Delirium, a tool to help predict patients at risk of developing delirium; and the Prediction of Alcohol Withdrawal Severity (AWS) Scale (a tool for the prediction of patients at risk of severe AWS).
Dr. Maldonado is the recipient of the 2017 Franz-Köhler Inflammation Award from the German Society of Anesthesiology and Intensive Care Medicine for extraordinary achievements in research on inflammation and its relationship to the pathophysiology of delirium. He has previously received numerous honors from the Academy, including the 2004 Dlin/Fischer Award for his work on delirium research and the 2014 Dlin/Fischer Award for his work on prediction and management of alcohol withdrawal syndromes. In 2016 he received the Sawlow Memorial Award on Neuroscience from the Oregon Health & Science University for his work on the pathophysiology and management of delirium.
Dr. Maldonado will accept his award and deliver the Hackett lecture at the ACLP annual meeting in Orlando in November.
ALAN STOUDEMIRE AWARD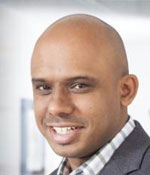 The Alan Stoudemire Award for Innovation & Excellence in C-L Education—given for the development and/or presentation of a C-L psychiatry educational program that is outstanding by virtue of excellence, innovation, and impact—is awarded to the University of Toronto's Medical Psychiatry Alliance Education Program, led by program director, Sanjeev Sockalingam, MD, MHPE, FRCPC, FACLP, associate professor of psychiatry, University of Toronto; C-L psychiatrist, University Health Network; and vice-president, Education, at the Centre for Addictions and Mental Health in Toronto.
The program is designed to "prepare physicians to prevent, diagnose, and treat mental and physical illness within an integrated care model."
"Across the learner continuum starting in medical school, learners will be trained to care for patients with complex needs with a holistic and collaborative approach that will improve the health of patients and communities," says Patricia Houston, MD, vice dean at the University of Toronto.
The program, the first of its kind in Canada, was established in January 2014 thanks to a $60 million grant comprising $20 million from an anonymous lead donor, a commitment of $20 million from the Ministry of Health and Long-Term Care, and a commitment of $20 million from four founding institutions.
"To ensure our faculty has a strong understanding of the importance of a collaborative approach to integrated mental and physical health, we are providing tools and resources to foster the necessary knowledge, skills, and attitudes throughout medical education," says Dr. Sockalingam.
DON R. LIPSITT AWARD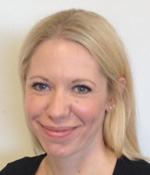 The Don R. Lipsitt Award for Achievement in Integrated and Collaborative Care—recognizing an individual who has demonstrated excellence and innovation in the integration of mental health with other medical care through collaborative care—is awarded to Jane Walker, MBChB, MSc, PhD, MRCPsych.
Dr. Walker, senior clinical researcher in the University of Oxford Department of Psychiatry, is chair of the ACLP Research Special Interest Group.
Dr. Walker's research includes epidemiological studies, intervention development, and clinical trials. She also trains and supervises medical and nursing staff to provide integrated mental and physical health care and works clinically at Sir Michael Sobell House Hospice, Oxford.
WAYNE KATON RESEARCH AWARD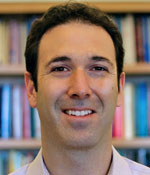 The Wayne Katon Research Award—recognizing a currently active researcher in the field of psychopathology with the medically ill—is awarded to Ian Kronish, MD, MPH, associate professor of medicine, Division of General Medicine, Columbia University Medical Center.
Dr. Kronish is associate director of the Center for Behavioral Cardiovascular Health and co-director of the Hypertension Center at Columbia University. His research interests include understanding the psychological impact of acute cardiovascular events on health behaviors, overcoming barriers to medication adherence, and increasing therapeutic precision through N-of-1 trials.
VISITING PROFESSOR AWARDS
Visiting Professor Awards allow an institution to receive a one- to three-day visit from an ACLP member to promote the understanding and practice of C-L psychiatry. This year, four awards are given:
The Department of Psychiatry and Behavioral Sciences at Northwestern University Feinberg School of Medicine, which has been awarded a large grant to study the implementation of collaborative care in all 12 primary care clinics affiliated to the hospital and intends to expand collaborative care to each of them over the next three years.

Carol Alter, MD, FACLP, an Academy past president, chief medical officer at Mindoula Health, Silver Spring, MD, and associate professor of psychiatry, Georgetown University, will be the Academy's Visiting Professor.

Nominator Lisa Rosenthal, MD, FACLP, says: "Dr. Alter's presence and expertise with Medicare will facilitate planning with all interested parties, including operations managers, finance divisions, and internal medicine faculty. Dr Alter will also be meeting with trainees, to review models of collaboration and discuss access to care, as well as her own experiences of changes in practice."

The Hospital of the University of Pennsylvania, which plans to evaluate the clinical and cost-effectiveness of several models of psychiatry integration within the medical units.

The Academy's Visiting Professor will be Hochang Ben Lee, MD, FACLP, the John Romano Professor and chair of the Department of Psychiatry at the University of Rochester School of Medicine.

Nominator Andrew Siegel, MD, says: "Dr. Lee will assist us in the choice and implementation of a proactive model of psychiatric care delivery. Dr. Lee demonstrated leadership in bringing an effective psychiatry integration model to Yale-New Haven Hospital. We believe his experience navigating the challenges and successes in building the Yale Psychological Medicine Service will greatly inform our own programmatic development.

"Furthermore, as we find ourselves at the forefront of the opioid epidemic, the cardiothoracic surgery service has expressed a keen interest in accommodating alternative and novel models of providing early psychiatric intervention for patients admitted with medical complications of IV drug use. Dr. Lee's presence will contribute significantly to our community's ability to launch an impactful program designed to deliver psychiatric care earlier during the course of admission and more cost-effectively."

The University of California San Diego, who need expertise in proactive consultation and collaborative care for interdepartmental and interdisciplinary education of residents, fellows, and faculty.

The Academy's Visiting Professor is Michael Sharpe, MD, FACLP, currently the Academy's Vice President and honorary consultant in psychological medicine and trust lead in psychological medicine at Oxford University Hospitals NHS Foundation Trust and advisor to Oxford Health NHS Foundation Trust.

Nominator Maria Tiamson-Kassab, MD, FACLP, says: "Dr. Sharpe is an internationally recognized leader in the development of integrated psychiatric treatments in medical settings. His expertise is needed now, especially as the UCSD Health System is planning to expand significantly with collaborative care throughout primary care settings, with a focus on clinical excellence and quality outcomes.

"With this overall expansion, there have been growing educational and training needs, as well as opportunities for C-L psychiatrists to take on leadership roles in developing collaborative care and proactive consultation models.

"The visiting professorship will enable us to optimize our current programs and develop further educational and clinical service collaborations going forward, deepening our department's relationships with other medical as well as mental health specialties and leveraging these relationships to build more collaborative and proactive service delivery models."

The Indiana University School of Medicine Department of Psychiatry, who are seeking consultation on the design and implementation of a C-L Psychiatry Fellowship and teaching service.

Donald Rosenstein, MD, FACLP, an Academy past president, is the Academy's Visiting Professor and is director of the University of North Carolina Comprehensive Cancer Support Program with joint appointments in the Departments of Psychiatry and Medicine. He also serves as vice-chair for the Division of Hospital Psychiatry.

Nominator Emily Holmes MD, says: "Currently, there are only three psychiatrists in the state of Indiana who are board-certified in C-L Psychiatry. The long-term goal of the fellowship is to increase the number of psychiatrists in Indiana with subspecialty training to care for patients with both medical and psychiatric conditions.

"IU is also embarking on several collaborative care initiatives and the department is particularly keen on creating a C-L Psychiatry Fellowship that will train future leaders of both inpatient and outpatient collaborative care settings."
SPECIAL RECOGNITION AWARD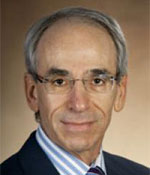 ACLP will present a Special Recognition Award to Richard Goldberg, MD, MS, FACLP, professor of psychiatry and human behavior at The Warren Alpert Medical School of Brown University, psychiatrist-in-chief at Rhode Island Hospital and the Miriam Hospital, and senior vice-president for the psychiatry and behavioral health service line at Lifespan. Dr. Goldberg is a Distinguished Life Fellow of the American Psychiatric Association.
In his nomination of Dr. Goldberg, ACLP president (2017-18) Robert Boland, MD, FACLP, says: "Dr. Richard Goldberg is, this year, completing a 40-year career in our specialty, 40 years during which he has devoted himself to the core mission of C-L Psychiatry—to provide care and to develop clinical, educational, and research programs which address the integration of psychiatry into the mainstream of medical care.
"I am particularly impressed by his ability to convince a large medical system of the importance of psychiatry in all medical settings, and he has managed to create one of the most successful examples of cross-department collaboration that I have seen.
"He is an excellent thinker and speaker who has been a role model for me and many others on how to integrate principles from business and management into our psychiatry programs—this latter skill is something many of us lack, and I believe our field suffers for. Thus, I am thankful that we have such people as Dr. Goldberg to lead the way in making C-L Psychiatry and integrative care a thriving part of any medical system."
Get your conference hotel room NOW!
More than 70% of the Academy's room allocation at the conference hotel, the Caribe Royale, has been booked already. To secure your place, go to: tinyurl.com/CLP18hotel