Member-Needs Survey Results Lay Foundation for Evolving ACLP Strategy
In 2017 the Academy conducted a membership-wide survey to inform strategic planning for the organization going forward. Results collated from the survey of member needs laid the foundations for an ACLP Council strategy review. Council is grateful to all members who participated in the survey.
There were three key consensus recommendations provided by members in terms of their priorities for the Academy:
Improving member recruitment (including recruitment into C-L Psychiatry fellowship programs)
Member communication
Existing and new education for members, including an outstanding annual meeting and maintaining access to our journal, Psychosomatics
Reviewing and acting on the findings of the member survey was the main agenda for the ACLP Council mid-year meeting in May. Here is a summary of key actions to be taken as a result of the survey:
Develop new education offerings
Connect education to top factors impacting challenges and opportunities in the workplace.
Develop Maintenance of Certification (MOC) products.
Leverage the knowledge base of the Academy's SIGs (special interest groups) as a resource for education on key topics of interest.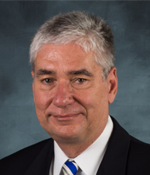 Following Council's strategy review, ACLP president Jim Rundell, MD, FACLP, says: "Being a clearinghouse for up-to-date information for our field is a clear priority for our members. This includes information to help our members succeed in the workplace. A good place to start with this is workplace benchmarking. Council has established a benchmarking task force, led by ACLP councilor Tom Heinrich, MD, FACLP, to begin these important analyses."
Enhance communication and marketing
Communicate and market our scope of practice and benefits to the larger House of Medicine.
"With the name change to ACLP, Council has recognized that this is an important time to advance the brand of C-L Psychiatry," says Dr. Rundell. "Council has devoted strategic resources to branding activities, targeting ACLP members, the field of Psychiatry, and the larger field of Medicine. We have a branding task force working on new ways our field can raise awareness of ourselves in these groups, and eventually among our patients as well."
Recruit new members
Target new audiences for membership, including former members and C-L psychiatrists who are have never been members.
Engage in active efforts to improve recruitment to C-L Psychiatry fellowship programs.
"Although our Academy has had rapid growth, we know that there are still many C-L psychiatrists out there who do not belong to the Academy," says Dr. Rundell. "For example, we have annual meeting attendees who don't renew their Academy membership if they're not attending the annual meeting. The Membership Committee studied the results of a recent consultation on this issue from outside experts and the results of the member survey, and are formulating recommendations to reach those C-L psychiatrists out there and educate them about the value of Academy membership."
"These are some examples of where our field may be headed over the next several years."
—Dr. Rundell
"Not all C-L Psychiatry fellowship programs fill every year," says Dr. Rundell. "Although not unique to our subspecialty, we need more graduating fellows to fill the workplace void in our field. To sustain the growth of C-L Psychiatry and provide a critical mass of C-L fellowship-trained clinicians, we must do a better job in the future of recruiting residents into fellowships, perhaps even starting recruiting during medical school years.
"Council sees this as a major strategic initiative and has asked the chair of the Fellowship Education Subcommittee, Madeleine Becker, MD, FACLP, to present recommendations from her group, and from the group of C-L Psychiatry fellowship directors who work closely with this subcommittee."
"We recognize that a major concern among residents who might want to go on to do a fellowship is the need to start as rapidly as possible paying back school loans.
"Though other recommendations are being considered, Council agreed to reach out to our sister subspecialty organizations in Psychiatry to see if they have similar workforce issues and whether there might be a consensus for a joint proposal to the Accreditation Council for Graduate Medical Education (ACGME) to consider again the concept of 'fast-tracking,' which would allow qualified applicants to conduct subspecialty fellowships coincident with their PGY-4 residency year."
Dr. Rundell adds: "These are a few of the activities your Academy leadership is pursuing. There are others, but these are some examples of where our field may be headed over the next several years. I hope these stimulate your thinking. Council would value your input on any of these subjects."