Risk Factors Associated with Depression
. . . among patients with epilepsy, stroke, and multiple sclerosis
We know neurological conditions carry a high risk of depression. Given this risk, the Neurological Institute at Cleveland Clinic, Ohio, initiated systematic screening for depression using the Patient Health Questionnaire-9 embedded within its electronic medical record and its data capture system, the Knowledge Program.
The aim was to:
Estimate the prevalence of depression among patients with epilepsy, stroke, and multiple sclerosis (MS).
Identify risk factors for depression within each disease.
Determine differential risks and predictors across neurological disorders.
Results are provided in a paper published in Psychosomatics, July/August 2018 issue.
The clinic's database provided information on approximately 23,000 visits involving 7,946 outpatients with epilepsy, stroke, or MS seen in neurology specialty clinics.
"Depression is frequently underdiagnosed and undertreated in patients with MS, epilepsy, and stroke."
—Dr. Viguera
Prevalence of depression in patients with stroke was 23%, epilepsy 33%, and MS 29%.
For all three conditions, increased disease severity and decreased health-related quality of life were predictors of depression.
There was also a significant interaction between age and the condition; and between the condition and disease severity. In patients with stroke and MS, older age was associated with reduced odds for depression, whereas in epilepsy, older age indicated increased odds for depression.
"The identification and treatment of depression in neurological disorders is important as depression predicts poor quality of life, increases risk for morbidity, complicates engagement in treatment, increases risk for suicide, and may even be an independent predictor of outcomes of neurological conditions," say researchers Adele Viguera, MD, and colleagues.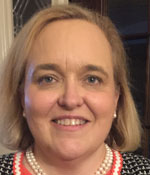 "Despite its common occurrence in patients with neurological disorders and recent evidence suggesting its treatability, depression is frequently underdiagnosed and undertreated in patients with MS, epilepsy, and stroke.
"The reasons may include difficulty distinguishing between depressive and neurological symptoms and non-psychiatric physicians' lack of training and reluctance to manage depression."
Analysis of results
Patients with stroke and those with MS showed lower probabilities of depression with advancing age but a higher probability for depression with greater illness severity. "Both age and illness duration may be associated with the development of coping strategies that modify the prevalence of major depression," say the researchers.
In epilepsy, however, the association between age and the predicted probability of depression went in the opposite direction: increasing age was associated with a higher risk of depression.
There have been conflicting reports about the association of age and depression in patients with epilepsy, say the researchers. A prevalence study of 775 patients with epilepsy found an association between younger age and depression. However, another study of patients with epilepsy found that age was predictive of high levels of hopelessness, indicating that older patients with epilepsy may be at higher risk of suicidal behavior than younger patients.
"Perhaps, as patients with epilepsy grow older, they are more susceptible to learned hopelessness about their condition and their prospects for the future, possibly due to stigma associated with epilepsy," say the researchers.
"Additionally, adverse side-effects from long-term antiepileptic medication exposure may also drive this relationship."
Although the probability of depression was greater in patients with epilepsy in the highest seizure severity tertile, there was no difference in the probability of depression between patients with epilepsy in the low and medium tertiles. "This pattern differs from those seen in MS and stroke where there was a significant increase in probability of depression with successive tertiles of severity.
"The neurobiologic mechanisms that result in seizures can also affect mood, and it is possible the clinical manifestations of depression through these common pathogenic mechanisms are apparent only when seizures are more severe," say the researchers.
"Although depression is common among patients with MS, stroke, and epilepsy, our data suggests that predictors of depression, such as age, health-related quality of life, and disease severity, varied by each unique neurological condition.
"Such differing depression risk factors in condition-stratified analyses support the notion of possible important phenomenological and pathophysiological differences of depression occurring as a complication of these neurological conditions.
"Future studies examining both condition-stratified and condition-aggregated clinical outcomes, including effects of antidepressants and non-pharmacologic therapies, are warranted."
The full paper, Prevalence and Predictors of Depression Among Patients with Epilepsy, Stroke, and Multiple Sclerosis Using the Cleveland Clinic Knowledge Program within the Neurological Institute, is here.