Modest Increase in ACLP Membership Dues—First Increase in Ten Years
ACLP president Jim Rundell, MD, FACLP, is writing to Academy members with the news that, for the first time since 2009, annual dues for Members, Fellows and Associates will be increased by a modest amount effective 2019. He writes: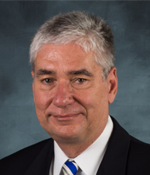 Your dues buy you fantastic membership value:
A subscription to our journal, Psychosomatics, and online access to two additional related journals.
A robust annual scientific meeting. Members save at least 25% on annual meeting registration fees.
Online educational content, including guidelines and practical information, available exclusively or free to members.
Opportunities to contribute and participate in the Academy's committee structure.
Special interest groups and forums that bring together members with like interests in various aspects of C-L Psychiatry to discuss issues, therapies, and training.
A distinguished Fellowship and Awards program.
The Academy's biannual Newsletter and monthly e-newsletter, ACLP News, both with reports and updates about Academy projects, members, and events, and of developments in C-L Psychiatry.
Special for this year: free registration to the Tuesday (November 13) session of the Essentials of C-L Psychiatry course at CLP 2018, valued at $300.
But our benefits incur ever-increasing costs and, when added to the effects over time of inflation, for the Academy to sustain its level of service and deliver a balanced budget, a modest dues increase is necessary. This has been discussed at length for the past three years at ACLP Council meetings, and a decision to raise the annual dues was taken at the January 2018 Council meeting by a unanimous vote.
The Academy's sustainable revenue is derived from just three sources: journal royalties (18%), membership dues (24%), and annual meeting fees (58%). However, with the annual meeting typically budgeted to break even to keep fees at a reasonable level, the Academy's day-to-day operational expenses are paid almost entirely by only journal royalties and membership dues. We also have to take into account annual inflation; the dollar has lost 30% of its value due to inflation in the past 10 years.
Our membership dues are, therefore, a vital source of our funding and, by careful management of the budget, we have been able to keep the dues the same for the past 10 years despite rising expenses and inflation.
"Your membership dues have allowed us to strengthen and expand and provide to all our members the career support for which they joined the Academy in the first place."
—Dr. Rundell
However, the Academy is no longer the same organization it was in 2009 when dues were last raised. The number of members served has grown, as has the scope and value of the annual meeting. There have been a number of member service developments over the years, among them new career development programs, financial support to education, member networking support, educational initiatives, a new foundation arm, enhanced communications outreach, stronger advocacy work in partnership with the APA and other psychiatry subspecialty organizations, and the list goes on.
None of these would be possible without our membership and the dues payments you contribute. Your membership dues have allowed us to strengthen and expand and provide to all our members the career support for which they joined the Academy in the first place.
How much will your dues increase? For Members and Fellows, $50 annually, meaning your annual dues will be $275; for Associate members, $25, meaning your annual dues will be $200. There is no change in dues for trainees or Life members/fellows.
The Academy is a growing organization with growing aspirations. It is important to keep up with the financial resources needed to grow our relevance in the "House of Medicine." The Academy Council is pledged to be good stewards of your member dues and we appreciate the trust you place in us.
Thank you again for your faith in, and support of, the Academy. Please don't hesitate to contact me or any member of the Academy Council if you have any questions or concerns. I look forward to seeing you personally in Orlando in November.