Ideas to Recruit More C-L Psychiatrists
"ACLP could support these efforts directly"
In our latest focus on the ACLP SIGs (special interest groups) we have been talking with joint chairs of the Early Career Psychiatrists (ECP) SIG, Stephanie Tung, MD, and Alan Hsu, MD. They surveyed their SIG membership to collate responses to some of our questions.
What are key reasons SIG members have joined the SIG?
Learning how to develop one's career as a C-L psychiatrist.
Staying connected with other early career C-L psychiatrists.
Networking within ACLP.
Do you have any plans for workshops/general sessions at the ACLP Orlando Annual Meeting?
Yes, we have a SIG-sponsored workshop titled Redefining Mentorship for the Early Career Consultation Psychiatrist, which is intended to guide ECPs in finding, developing, and best utilizing mentorship. This workshop complements the Wednesday evening mentorship event, Maximizing Mentorship Relationships.
Is part of the SIG's role to promote C-L as a specialism to early career psychiatrists? If so, could you talk about your approach?
Our SIG is focused on mentorship and career development for psychiatrists already in the C-L subspecialty. Past workshops sponsored by the SIG have included topics such as becoming engaged in academic projects and research, negotiating jobs, self-management, and avoiding burnout.
The number of applications to Match has remained similar for a third year in a row. In the SIG's view, how could ACLP increase recruitment into the subspecialty?
C-L psychiatry is an exciting field, and those of us practicing in it tend to be very satisfied by our choice to subspecialize.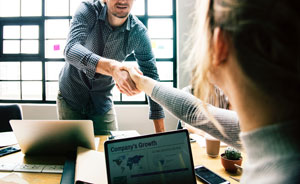 However, our subspecialty suffers from poor understanding by medical students and junior residents about what we do. Outreach efforts to educate and kindle the interest of these trainees is critical. ACLP could support these efforts directly through social media campaigns as well as indirectly by supporting and training C-L psychiatrists at their home institutions.
Our SIG members have generated the following additional ideas:
Advertising the benefits of being a C-L psychiatrist.
Adding videos to the website.
Creating a poster category for medical students/residents. Due to the high caliber of poster and lecture sessions, it is difficult for medical students and residents to have their work accepted to the conference. It may be worthwhile to have a specific medical student/resident poster session.
Promoting the ACLP in medical schools and residencies.
Increasing presence in organizations with more members (such as the APA).
Hosting social mixers for trainees at the annual meeting.
Surveys appear to show a major obstacle to recruitment is financial, that other subspecialties are expected to bring greater rewards. Is that your experience?
Generally, our SIG members were not discouraged from completing a fellowship due to financial concerns. They were motivated to seek fellowship training for the educational experience, or because of a desire to have an academic career. That being said, the lack of a financial benefit for completing a fellowship probably does discourage some from entering the field.
It may be worthwhile to consider allowing C-L fellows to fast-track, similar to the child and adolescent psychiatry fellows' fast track. This would likely help to increase the number of C-L fellows and make C-L more financially appealing, as it would offset potential lost income incurred through another year of training.
Why are you both personally committed to C-L as a career?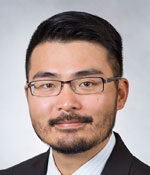 Dr. Hsu: "I am committed to C-L as a career because I love the nature of the work. It combines the challenge of diagnosing the problem (not necessarily just the patient's pathology), navigating, and problem-solving within our complex health care system; collaborating with practitioners of different specialties and professions; psychodynamic formulation and bedside psychotherapy; educating both trainees and other professionals; and developing/implementing new models of care.
"As a C-L psychiatrist I feel that I can make an impact on my patients, my fellow physicians, and the system within which I practice, and I don't know of many other specialties that provide that experience."
Dr. Hsu is currently HS Assistant Clinical Professor at the University of California San Diego, and Associate Program Director of the UC San Diego/VA San Diego Consultation-Liaison Psychiatry Fellowship.
He attends on the inpatient C-L service at the VA San Diego, where he also teaches and attends on the Primary Care-Mental Health Integration program. He provides psycho-oncology services at VA San Diego and the UC San Diego Moores Cancer Center.
Dr. Hsu completed his psychiatry residency at NewYork-Presbyterian Hospital/Columbia University Medical Center, where he served as chief resident, and his C-L fellowship at Memorial Sloan Kettering Cancer Center.
"I can make an impact on my patients, my fellow physicians, and the system within which I practice, and I don't know of many other specialties that provide that experience."
—Dr. Hsu
Dr. Tung: "I love that the field of C-L psychiatry provides me with opportunities to treat medically and psychiatrically complex patients in a variety of settings. I find the clinical work to be intellectually engaging and emotionally rewarding. I enjoy being able to teach and learn from my colleagues as a member of a multidisciplinary team.
"I have had outstanding C-L mentors who have inspired me to pursue my own path within the field."
Dr. Tung is a clinical expert within the Division of Adult Psychosocial Oncology at the Dana-Farber Cancer Institute (DFCI). She works in an integrated outpatient clinic at DFCI and attends on the inpatient service at Brigham and Women's Hospital (BWH).
Dr. Tung completed her psychiatry residency at the Los Angeles County and University of Southern California Medical Centers. She recently completed a C-L fellowship at BWH, Brigham and Women's Faulkner Hospital, DFCI, and Harvard Medical School. Dr. Tung's academic interests include psychosocial oncology, women's mental health, and medical education.