CLP 2018 on Track to Match Biggest-Ever Annual Meeting
Don't miss out—book now!
So far, more than 800 delegates have registered for the annual meeting, CLP 2018 in November in Orlando—which means it's on track to at least match the Academy's largest-ever annual meeting to date (APM 2016 in Austin, Texas).
The originally allocated hotel block is full, but for now, the Caribe Royale continues to accept reservations at the ACLP block rate. There are no plans for an overflow hotel.
If you haven't already done so, you can register for the meeting here. If you haven't already booked your hotel, you can reserve the Caribe Royale here.
Sessions in the program are also filling up fast.
More than 300 have registered for the Tuesday, free-to-ACLP-members, Essentials of CLP course.
Hot session: Mentoring
The Wednesday evening symposium on mentoring, for members only, is set to top 150 attendees. Maximizing Mentorship Relationships Throughout Our Careers has been moved to a larger room because of the demand. Members are asked to register for the session online in advance so they can be allocated a breakout group, but "latecomer" members without a reservation will still be welcomed.
Organizers have made the symposium relevant not just to early-career psychiatrists but to ACLP members at all stages in their careers—both those seeking mentorship and those interested in offering mentorship.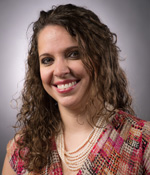 "It's not only for early-career members," says one of the organizers, Katy LaLone, MD. "If you're experienced but looking for mentorship support to develop your career further in a particular direction, the symposium is for you.
"The interactive symposium will be organized around topics, rather than career stage, so that members at all career stages can share experiences and insights, and learn from speakers."
Topics include:
Navigating a long-distance mentorship relationship.
Making the most of your research mentor's time.
Utilizing mentorship when making a career change.
Managing work-life balance in C-L Psychiatry.
Overcoming conflict in the workplace.
Mentorship issues for the established C-L psychiatrist.
"Finding fulfilment and success in one's career as a C-L psychiatrist often directly correlates to the presence of meaningful relationships with mentors who help navigate the ever-changing landscape of modern academia," says Dr. LaLone.
"Despite the clear importance of mentorship, many psychiatrists may struggle to form and maintain these relationships over the course of their careers. ACLP is committed not only to enhancing clinical excellence, but also to facilitating strong mentorship relationships among its members."
Presenters will offer fundamental concepts about mentorship, guidelines for enhancing mentorship relationships­—for both the mentor and mentee—and encourage thoughtful, small-group discussions about common career obstacles.
Dr. LaLone and co-organizer Alan Hsu, MD, will define how mentorship is evolving in modern academia, discuss benefits and drawbacks of several mentorship models, and review current opportunities for mentorship through ACLP.
"Finding fulfilment and success as a C-L psychiatrist often directly correlates to the presence of meaningful relationships with mentors who help navigate the ever-changing landscape."
—Dr. LaLone
Sponsored by ACLP's Early Career Track Subcommittee and ECP SIG, the symposium will consist of: an introductory presentation, six small group breakout sessions, and a final large group wrap-up discussion. Ample time will be devoted to audience questions during discussions, making use of an electronic audience response system.
Senior ACLP faculty will lead breakout sessions: Drs. Bob Joseph, Don Rosenstein, Paula Zimbrean, Pierre Azzam, Elisabeth Kunkel, Phil Muskin, Linda Worley, Ann Schwartz, Michael Bostwick, Sanjeev Sockalingam, Tom Wise, and Mary Ann Cohen.