Integrated Care in C-L is "Essential to the Well-Being of Patients"
APA Council puts its weight behind C-L Psychiatry
"Full membership in the house of medicine" for C-L Psychiatry is one of the key aims of a council operating within the American Psychiatric Association (APA).
The APA Council on C-L Psychiatry (CoCLP), focused on representing the subspecialty and its psychiatrists, "recognizes that integration of biopsychosocial care is vital to the well-being of patients, and that full membership in the house of medicine is essential to the well-being of psychiatry."

APA Council on C-L Psychiatry

David Gitlin, MD, FACLP (chair)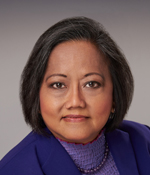 Maria Tiamson-Kassab, MD, FACLP (vice-chair)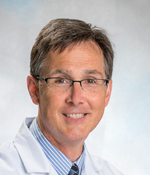 Robert Boland, MD, FACLP

James Bourgeois, MD, FACLP

Mary Ann Cohen, MD, FACLP

Margo Funk, MD, MA

Jon Levenson, MD, FACLP

Sara Nash, MD, FACLP

Kimberly Nordstrom, MD, JD

Daena Petersen, MD

Sejal Shah, MD, FACLP

Michael Sharpe, MD, FACLP

Sanjeev Sockalingam, MD, FACLP

Linda Worley, MD, FACLP
ACLP Consultants to the Council:
ACLP president Jim Rundell, MD, FACLP
Hermioni Lokko, MD, MPP
Resident fellow members of the Council:
Dr. Megan Riddle
Dr. Patrick Hurley
Dr. Robyn Thom
Chaired by David Gitlin, MD, FACLP, Division of Medical Psychiatry, Brigham and Women's/Faulkner Hospitals (and a past president of the Academy), CoCLP accomplishes its goals through initiatives on research, clinical care, education and health care policy.
ACLP has worked with the APA through the CoCLP, collaborating on the field's name change to C-L Psychiatry, on promoting C-L, and on increasing recruitment into C-L fellowships.
One of the Council's key achievements to date has been the development of a monograph on Collaborative Care Psychiatry following reviews of evidence supporting integrated care. Its report, Dissemination of Integrated Care within Adult Primary Care Settings: The Collaborative Care Model, has helped to standardize educational materials and effective implementation of the Collaborative Care Model.
The report highlights five examples of successful implementation of Collaborative Care:
Washington State Mental Health Integration Program
Depression Initiative Across Minnesota, Offering a New Direction
Re-Engineering Systems of Primary Care Treatment of PTSD
Depression in the Military Veterans Health Administration
University of California Davis Health System
Experiences in these communities provide valuable lessons for health systems working toward quality, evidence-based, integrated care solutions, says Dr. Gitlin.
CoCLP member, Maria Tiamson-Kassab, MD, FACLP, currently ACLP's treasurer, highlights the value of resource documents created by the Council:
"Thus far this year, the CoCLP has produced several of them on various topics relevant to C-L Psychiatry as well as of educational value to general psychiatrists who are members of the APA: qTC Prolongation and Psychiatric Disorders, ED Boarding of Mentally Ill Patients, Assessment of Capacity for Medical Decision Making, and Psychiatric Issues in Infertility.
"After they are created, they are sent to other relevant councils for comments and then sent for approval by the Joint Reference Committee of the APA and published.
"It is significant to note that most, if not all, members of each resource document group are members of the ACLP, further solidifying the relationship between ACLP and the APA Council on C-L Psychiatry."
"The future of the productive collaboration between the APA CoCLP and ACLP, as we navigate the subspecialty together, will reap even more benefits for both the APA and the ACLP."
—Dr. Tiamson-Kassab
Deepening productive relationship
"As a member of both the APA CoCLP and the ACLP," says Dr. Tiamson-Kassab, "I personally see that the value ACLP members contribute to the CoCLP is significant, and that continuing collaboration between the two is essential to promote C-L Psychiatry through various avenues: education, advocacy, initiatives on health care policy and research, among others.
"I believe that the future of the productive collaboration between the APA CoCLP and ACLP, as we navigate the subspecialty together, will reap even more benefits for both the APA and the ACLP."
As one example of the deepening productive relationship, articles are currently being published in the APA's Psychiatric News, starting last month (September), to illustrate the breadth and depth of C-L Psychiatry—thereby aligning with the theme of this year's ACLP annual conference in November. They focus on C-L psychiatry areas such as transplant psychiatry, HIV psychiatry, and cardiac psychiatry, and result from involvement by the ACLP SIGs (special interest groups).
Dr. Gitlin says: "The APA recognizes C-L Psychiatry as an important and unique area of clinical care and research, one that furthers the overall mission of the APA to serve those patients suffering with mental illness."
The APA has demonstrated that recognition by creating several modes through which C-L psychiatrists can participate in the function and vitality of the APA, he says. "It has created the Council, which is the highest level of work function within the executive branch of the APA. There are only 11 councils, but dozens of committees and caucuses that report to the councils. For example, the Committee on HIV Psychiatry reports to the Council on C-L Psychiatry. The APA also has a specific position for an Academy representative to the legislative branch, known as the Assembly."
ACLP members are also encouraged to influence what goes on at CoCLP meetings. "ACLP members are encouraged to reach out to APA Council members with their interests and concerns, especially as regards state and federal issues that impact the field," says Dr. Gitlin. "ACLP members who are also APA members can get involved with a number of content topic projects, including the development of position statements and resource documents."
The CoCLP already demonstrates the robust collaboration between the two organizations but, in future, the relationship will be still further secured: the ACLP president-elect will be an ex officio member of the APA Council on C-L Psychiatry, and the chair of the APA Council on C-L Psychiatry will be an ex officio member of the ACLP Council—all aimed at deepening the productive relationship.
ACLP's Council values the relationship and opportunity to embed further C-L Psychiatry into the wider field of Psychiatry, and to leverage the strength and resources of the APA in this mission, says ACLP president, Jim Rundell, MD, FACLP.
"In recent years, our relationship with the APA has deepened," he says. "The APA has increasingly called upon ACLP leaders and members to assist with strategic imperatives throughout Psychiatry because of our subspecialty expertise. And we have worked with the APA to leverage their size and resources to help advance the C-L Psychiatry strategic agenda. This has proven to be a fruitful collaboration. Increasingly, this strong interrelationship has become important for the growth of our field, and I encourage all ACLP members to support this by joining APA as a member as well."
Key Responsibilities of the APA Council on C-L Psychiatry
The Council is tasked with:
Providing leadership at the interface of psychiatry with other medical specialties.
Providing training and education to psychiatrists and other physicians, residents (including psychiatric residents), and medical students at scientific meetings and in other settings about the special needs of those with psychiatric illness in medically ill and complex medically ill populations.
Providing scientific and clinical expertise on issues surrounding comorbidities such as, but not limited to, HIV psychiatry and integrated care.
Advocating for the enhancement of training in C-L psychiatry in medical schools and residency training programs.
Creating educational materials about the needs of those with psychiatric illness in medically ill and complex medically ill populations and the role of psychiatry/psychiatrists in meeting those needs for medical and non-medical audiences.
Working with other components and/or organizations on health care policy initiatives: the evaluation and design of delivery systems, and models of care and payment mechanisms aimed at promoting high degrees of quality and cost-effectiveness in those with significant medical-psychiatric comorbidity.
Supporting APA's advocacy efforts to increase the funding of research in these areas.
Supporting and/or leading ongoing efforts to improve the recruitment of psychiatrists into C-L psychiatry fellowship programs.
ACLP Joins Forces to Establish National Clinical Support Center
ACLP is a partner in an APA-led program to establish a national clinical support center for clinicians treating patients with severe mental illness (SMI).
APA has been awarded the Substance Abuse and Mental Health Services Administration grant for the five-year program which aims to promote person-centered treatment and recovery support of SMI individuals.
The coalition of organizations participating in this program include:
APA
ACLP
American Academy of Addiction Psychiatry
American Academy of Child and Adolescent Psychiatry
American Association of Community Psychiatrists
American Association of Chairs of Departments of Psychiatry
American Association of Directors of Psychiatric Residency Training
American Psychiatric Nurses Association
Massachusetts General Hospital
Mental Health America
National Alliance on Mental Illness
National Association of Psychiatric Health Systems
National Association of Social Workers
National Association of State Mental Health Program Directors
"This is a great opportunity to advance the use of first-episode psychosis programs and provide expertise on implementation of the program and providing community-based services," says Kristin Kroeger Ptakowski, APA's chief of policy, programs, and partnerships.
Oliver Freudenreich, MD, FACLP, has been appointed to serve on the program's advisory board on behalf of ACLP and to provide clinical expertise. Dr. Freudenreich has expertise (clinical, teaching, and research) in all phases of schizophrenia, including first-episode psychosis and early course schizophrenia. He is co-director of the Massachusetts General Hospital Schizophrenia Clinical and Research Program.
Dr. Freudenreich's academic interest is in the area of optimal psychopharmacological treatment for schizophrenia, including clozapine for refractory psychosis, early course schizophrenia, the role of medical morbidity in schizophrenia, and treatment adherence.
"Dr. Freudenreich's identity and functioning as a C-L psychiatrist will add an important perspective to the advisory board, ensuring that considerations at the interface of psychiatry and medicine are expertly addressed," says ACLP president Jim Rundell, MD, FACLP.
"APA has brought together a community of partners to ensure that this initiative is inclusive of expertise from all individuals and organizations who collectively want to ensure the most effective care for patients with SMI."