Posters on Show for 48 hours at Annual Meeting
Demonstrating the breadth and depth of our expertise
CLP 2018 this month will feature more than 140 posters arranged into major topic groups, on display from Wednesday at 12:00 noon through Friday 12:00 noon in the Caribbean Ballroom of the convention center at Caribe Royale, Orlando. Many of the posters are presented by trainees, so the dedicated program timeslot of Thursday early evening (5:15–7:45pm) is an opportunity to interact with the future leaders of our field.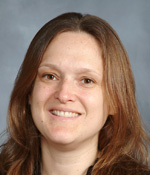 Here's a random selection of what's on offer with supportive comments from one of the organizers, Janna Gordon-Elliott, MD, FACLP. All poster abstracts can be reviewed online ahead of the meeting.
Psycho-Oncology & End of Life — #100
Effectiveness of Psychosocial Interventions in Psycho-Oncology: A Prospective Study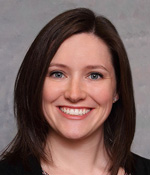 Presenting author: Sarah Slocum, MD, resident physician, Medical College of Wisconsin Affiliated Hospitals, New Berlin
The National Comprehensive Cancer Network (NCCN) recommends using a validated single-item Distress Thermometer (DT) and a 39-item Problem List (PL) to screen for psychological distress in patients diagnosed with cancer. Evidence suggests that screening alone is not enough and that evidence-based psychosocial interventions with appropriate referral to psycho-oncology-trained professionals improve outcomes. However, baseline distress characteristics of patients presenting to a psycho-oncology clinic, as well as the distress-reducing effect of standard clinic visits, are under-described.
In this study, the authors evaluated baseline distress levels of patients receiving psycho-oncology services at four academically based cancer clinics, as well as the change in distress scores after a one-session psycho-oncology intervention. They recruited 183 patients, all of whom completed DT+PL and Patient Health Questionnaire (PHQ-9) at the beginning of the visit and repeated the DT at the end of the visit. Visits were comprised of pharmacotherapy, psychotherapy, or both, and lasted up to an hour.
Patients ranged from 20 to 79 years, with an average age of 58. About 75% of the cohort was female. The average distress score was 5.5 at the beginning of the visit and 3.7 at the end of the visit.
The authors concluded that in adult cancer patients, a single psycho-oncology intervention significantly reduced patients' distress. To their knowledge, this is the largest study to date describing the impact of a psycho-oncology intervention to reduce distress scores.
Dr. Gordon-Elliott: "This poster presents an impressive study that demonstrates improvement in a measure of mental well-being after a one-time intervention. This is particularly exciting in the area of psycho-oncology, where unstable medical and physical health, and frequent medical treatments, often limit the ability of the patient to engage consistently in ambulatory psychiatric care. It will be interesting to learn more from the authors' experience, including how this study could influence the practice of others in our community, and in what ways the findings from a single intervention, such as this one, based on a specific measurement tool, might extrapolate to long-term mental health outcomes among medical populations."
Substance Use & Related Disorders — #003
"Dude… My Dealer's a Computer"—A Case Report and Discussion of the Changing Role of the Internet in Drug-trafficking and Designer Benzodiazepines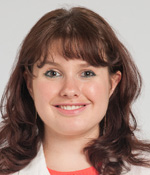 Presenting author: Anna Shapiro, MD, adult psychiatry resident, Cleveland Clinic, Cleveland
Given the internet's ability to connect people across the world, changes in the distribution of high potency benzodiazepines presents a frightening new concern for health care providers. Patients are now able to access "designer benzodiazepines" and "novel psychoactive substances" (NPS) from their homes using the "deep web," accessing these sites using browsers (such as M-TOR) that de-identify the user and pay in cryptocurrencies, making sales virtually impossible to track.
This process has challenged the stereotype of the "low socioeconomic" drug abuser, facilitating the proliferation of drug abuse among the affluent and educated. Labelled as "research chemicals," the first online benzodiazepines included diclazepam, flubormazepam, and pyrazolam. "Researchers" are constantly developing new products. Alarmingly, these novel psychoactive substances often do not appear in traditional urine toxicology screening, presenting new and dangerous concerns for health care providers.
The authors describe a 30-year-old man who presented for benzodiazepine detoxification. He admitted to using approximately 50mg of etizolam daily (approximately equivalent to 50mg of lorazepam), occasionally increasing that to 100-150mg daily. He ordered etizolam powder (5mg/ml) from an internet site and mixed it with propylene glycol. He began to experience distressing symptoms including respiratory suppression, visual hallucinations, myalgias and environmental sensitivity. A urine toxicology screen was negative for benzodiazepines; further investigation required a benzodiazepines confirmation panel—done through liquid chromatography of the urine sample. The patient was placed on a prolonged taper of phenobarbital, with lorazepam for breakthrough symptoms to avoid withdrawal seizures.
"This case highlights an alarming trend in chemical dependency and its treatment," say the authors. "Presentation of patients intoxicated or in withdrawal from designer benzodiazepines or NPS is on the rise. It is essential for health care providers to be able to identify what a patient has taken, and understand how to treat withdrawal, to prevent potentially lethal sequelae (delirium tremens, seizures, autonomic instability). It also demonstrates the disturbing new trend of 'experimentation' among a young, affluent, technologically facile population."
Dr. Gordon-Elliott: "This fascinating case shows us how much we don't know! The C-L psychiatrist is so frequently faced with situations like this, where little is known, but things are intensely acute, often with life-or-death implications. The authors present in detail the clinical features and progression of the effects of a designer benzodiazepine, disseminating important knowledge, while also highlighting the breadth of the role of the C-L psychiatric provider—as detective, advocate, and educator. Hmmm, maybe we should ask for a raise?"
Training & Education — #060
A Hard Dazed Night: Housestaff Wellness Groups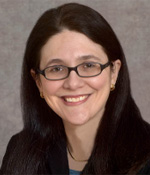 Presenting author: Sara Nash, MD, FACLP, assistant professor of psychiatry, Columbia University
Burnout among physicians in training is a common and potentially dangerous experience for doctors and patients alike. Awareness of burnout and efforts to diminish its negative consequences have gained attention in graduate medical education. Studies have shown the effectiveness of individual and work-centered group interventions, including mindfulness and small group discussions, in decreasing both overall burnout levels and features of burnout, such as emotional exhaustion and depersonalization. Yet, little data exists on the exact format of these group interventions, and/or the effect of different group design strategies.
So, the authors sought to evaluate in descriptive and qualitative terms the effect of resident wellness groups on the overall well-being of trainees at their large, urban, tertiary care academic medical center. Identification of themes connected to resident stress were culled from these groups with the aim of developing a curriculum that could be used within the institution and as a more generalizable educational tool.
The number of wellness groups at the institution has increased steadily. Currently, there are six residency wellness groups facilitated by a psychiatrist or chaplain, as well as additional peer-moderated or Balint-format housestaff groups. Several common themes have emerged, including professional development (e.g., dealing with death and adverse outcomes); working within a system (issues of hierarchy/power/control); the current culture of medicine and how to change culture; tensions between educational goals and service needs; and balancing life in and out of the hospital.
The authors conclude that increased requests for wellness groups suggests both a desire and need to help housestaff manage burnout and their overall well-being. Themes emerging can be used to inform curricular development and design for future wellness programming.
Dr. Gordon-Elliott: "In a culture where there is increasing attention to physician well-being and burnout prevention, and vigilance to the potentially tragic dangers of unaddressed mental health and addiction issues in this population, this poster is a must-see for everyone who works with trainees and other health care providers, or are health care providers themselves. Much of the emphasis in the wellness and burnout literature has been on individual factors such as self-care and access to mental health treatment. Here, the authors provide an example of an intervention that an institution can provide to its community, with the potential to enhance individual and group well-being, while also gathering information about what an at-risk population would find useful and feasible—thus offering data to guide optimal development of future interventions to prevent and address physician mental health. The C-L psychiatrist is particularly well-positioned to be a leader in this area given their integration with clinicians across all specialties and practice settings."
Women's Mental Health — #128
"The Pleasure is for Both of Us, but the Pain is Only for Me": Post-Traumatic Stress Disorder and Childbirth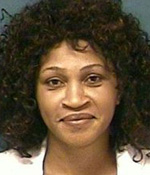 Presenting author: Guitelle St. Victor, MD, FACLP, FAPA, assistant clinical director, C-L Psychiatry, Nassau University Medical Center
Literature reviews show that as many as 45% of women describe childbirth as traumatic. 1-2% of these women develop clinically significant posttraumatic stress disorder (PTSD). Significant risk factors include low social support, poor support from medical staff, obstetrical emergencies during birth, and subjective distress, including fears of death and infant complications.
PTSD post-childbirth has significant impact on both marital relationships and infant-mother bonding. New mothers report irritability, fear of getting pregnant again, avoidance of sexual activity, and lack of intimacy, leading to separation or near-separation from their partner. They also report poor bonding with their child, as well as avoidant and over-protective behaviors. In the most severe case, a woman reported infanticidal ideations. Comorbidity with other psychiatric disorders, such as depression, anxiety disorders, and an increased risk of suicide, have also been shown.
The PTSD course after childbirth consists of four different trajectories, say the authors: resilience, recovery, chronic PTSD, and delayed PTSD. Women who experience a lower level of satisfaction with health care staff are more likely to be in the chronic and delayed PTSD trajectories.
"A traumatic birth experience can have a significant impact on the well-being of the mother, the mother-infant bonding, and on her relationships," say the authors. "Early assessment and treatment for those at risk can be of great benefit. Poor satisfaction with medical staff was identified not only as a risk factor for the development of PTSD, but it was also associated with non-resilient trajectories. Therefore, raising awareness of PTSD post-childbirth among health care professionals is necessary and will likely lead to more positive outcomes. We conclude that all C-L psychiatrists should screen for trauma-related syndromes post-childbirth."
Dr. Gordon-Elliott: "Postpartum syndromes, including depression, mania, and psychosis, are considered medically urgent and will prompt psychiatric consults in the hospital if signs are present. A developing trauma-related syndrome, following a complicated or traumatic birth experience, is a less common phenomenon that might not come to clinicians' attention, in part because of the timeline of symptom development and, perhaps, due to insufficient awareness among clinicians, new mothers and their families. This poster reviewing this likely under-recognized presentation will provide knowledge and is expected to raise questions about how C-L psychiatrists might be involved in the detection and management of at-risk patients. The brief postpartum hospital stay may offer opportunities for screening, while psychiatrists integrated into ambulatory obstetric and pediatric settings may serve a role in identifying and managing PTSD in this vulnerable population."
Posters from further topic groups were featured in the October issue of ACLP News:
Cardiology, Immunology & Endocrinology
Collaborative & Integrated Care
Delirium & Catatonia
Neuropsychiatry, Neurodevelopmental & Neurocognitive Disorders
Organ Transplantation & Surgery
Practice, Systems & Administrative Psychiatry