Visiting Professorship Program Helps Impact Care for High-risk Mothers with Depression
The value of ACLP's Visiting Professorship program has been highlighted by outcomes from an engagement with the University of Washington.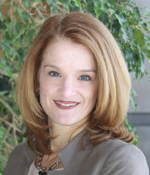 Nancy Byatt, DO, MBA, FACLP, was awarded a Visiting Professorship to support perinatal mental health clinical and research programs at the university.
One aspect of Dr. Byatt's visit included collaborating on a project related to the detection and management of bipolar disorder. One significant outcome is a paper summarizing results from two clinical programs caring for perinatal women.
The Mental Health Integration Program (MHIP) for High Risk Moms in Washington State uses the evidence-based collaborative care model in federally qualified health centers to deliver depression treatments to high-risk mothers (low-income women who are either pregnant or parenting a child under age 18).
A psychiatric consultant reviews the care of a panel of patients and consults to the primary care provider on evaluation and management. A care manager based in the clinic collects and tracks data, such as symptom measures, in a web-based registry. Care managers also provide outreach to patients and evidence-based psychotherapy for depressive symptoms.
Between 2008 and 2017, 897 high-risk mothers received 1,080 episodes of mental health treatment, with an emphasis on providing collaborative care for patients screening positive for depression.
The paper also summarizes a second program: the Massachusetts Child Psychiatry Access Program (MCPAP) for Moms sets out to increase providers' capacity to address perinatal depression through:
Training and toolkits on depression screening, assessment, and treatment
Telephone access to perinatal psychiatric consultation
Resources and referrals to link women with individual psychotherapy and support groups
The toolkit (www.mcpapformoms.org) recommends screening for bipolar disorder with the Composite International Diagnostic Interview. The protocol also recommends asking obstetric providers whether they screen for bipolar disorder before every telephone consult. If the patient has a diagnosis of, or screens positive for, bipolar disorder and the wait time for psychiatric assessment is unacceptably long, the MCPAP psychiatrist sees the patient for a one-time, face-to-face consultation and makes recommendations to the obstetric provider.
Among the 2,547 telephone consultations completed in the first 3.5 years, 463 (18%) involved patients who reported bipolar illness to their provider had a prior diagnosis of bipolar disorder, or were suspected to have bipolar disorder. Forty-one (2%) involved discussion of bipolar disorder type I, 24 (1%) of bipolar disorder type II, 24 (1%) of bipolar disorder with psychotic features, and 374 (15%) of unspecified bipolar disorder. Of all telephone consultations, 312 (12%) resulted in an evaluation with a MCPAP for Moms psychiatrist for bridge treatment.
"Up to 20% of women who screen positive for depression in the perinatal period in primary care and obstetric settings may have bipolar disorder, but little is known about best practices for this population," says Dr. Byatt. "Most mental health programs based in primary care and obstetric settings are designed for depression treatment. But assessment and treatment strategies need to be refined to ensure that women with bipolar disorder receive appropriate care."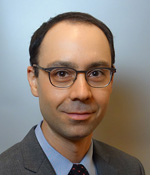 Screening for perinatal depression is mostly in primary care or obstetric settings where access to psychiatrists may be limited, says Joseph Cerimele, MD, MPH. "Although primary care physicians and obstetricians may feel comfortable initiating depression treatment, they may perceive evaluation and treatment of individuals with other disorders, such as bipolar disorder, as more complicated.
"Treatments for major depression, such as antidepressant medications, can be ineffective or lead to poor outcomes among women with bipolar disorder. Therefore, it is important to accurately identify women with bipolar disorder.
"Consulting psychiatrists have an opportunity to help primary care and obstetric clinicians reason through appropriate next steps in assessment or treatment."
Diagnosing and managing bipolar disorder can be challenging, says Dr. Byatt. "However, 50% to 70% of women with bipolar disorder relapse in the postpartum period, creating an opportune window for identification and treatment. Women of reproductive age also interact regularly with the health care system during perinatal care and well-child visits, providing further opportunities. These opportunities are often unrealized because a systematic process to assess for bipolar disorder is lacking and referral does not always result in a visit. Programs such as those we have described can address this critical gap in the care of women with bipolar disorder."
Pregnancy and the postpartum period are a time of heightened vulnerability to the onset or recurrence of bipolar disorder, adds Dr. Byatt. "Despite women's frequent contacts with obstetric and primary care providers during this time, bipolar disorder remains undetected and undertreated, which represents a missed opportunity."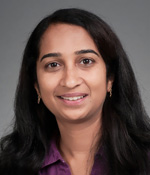 "It is important to take a multi-pronged approach to supporting the mental health treatment of women in prenatal and primary care settings," says Amritha Bhat, MD, MPH. "The MHIP and MCPAP programs described in this paper, and the Partnership Access Line (PAL) for Moms consultation line in Washington state, are examples of such approaches."
The team's full report is here: Pregnant and Postpartum Women with Bipolar Disorder: Taking the Care to Where They Are
Details of this year's ACLP Visiting Professorship Program were on page 6 in the Summer issue of ACLP's Newsletter.
Dr. Cerimele and Dr. Bhat, colleagues in the Department of Psychiatry and Behavioral Sciences, University of Washington School of Medicine, Seattle, applied for funding from the ACLP Visiting Professor Program in 2016. Dr. Byatt visited the university in 2017.
This research was also funded by the National Center for Advancing Translational Sciences (NCATS) to Dr. Cerimele and by grants to Dr. Byatt from the National Institute of Health.
Dr. Byatt says: "Our paper and also our presentation at the 2017 ACLP annual meeting provide concrete evidence as to why the visiting program is valuable to ACLP members."