Posters Demonstrate Wealth of Innovation
Your chance to meet future leaders of our specialty
CLP 2019 will feature 168 posters arranged into major topic groups, on display during a dedicated timeslot in the program on Thursday, November 14 (5:30 – 7:30 PM), in the Nautilus Ballroom at the Sheraton San Diego Hotel & Marina. Many of the posters are presented by trainees—so it's an opportunity to interact with the future leaders of our field.
Here is a random selection of what's on offer with supportive comments from one of the organizers, Janna Gordon-Elliott, MD, FACLP. Dr. Gordon-Elliott and Dahlia Saad-Pendergrass, MD, are the leading lights behind this year's Oral Papers & Posters Subcommittee. Posters from other categories were in the September issue of ACLP News. All poster abstracts can be reviewed online ahead of the meeting.
SUBSTANCE USE DISORDERS & PAIN
Anywhere, Anytime: A Model for Universal Access to Opioid Medication Assisted Therapy
Stand 48
Presenting author: Jean Thomas, PA-C, addiction psychiatry physician assistant, Denver Health and Hospital Authority, Denver, Colorado
Opioid overdoses continue to climb. In the US, in 2017, 130 people died every day from opioid-related overdose. It is well known that Medication Assisted Treatment (MAT) decreases morbidity and mortality, however, patients face numerous barriers in accessing these services. Barriers include continued withdrawal symptoms, MAT prescriber availability, cumbersome intake processes, stigmatization, and payment limitations, to name a few.
In 2018, we developed a hub-and-spoke-inspired referral system. Patients were inducted on MAT from a jail/forensic setting, detoxification center, emergency department, Psychiatric Emergency Services and acute inpatient admissions. Inpatient admissions and emergency service departments utilize a continually evolving clinical process to identify patients with opioid use disorder, evaluate for MAT eligibility, and initiate treatment.
Patients are able to access MAT treatment 24 hours a day, engaging when they are ready to engage, and alleviating some symptoms of withdrawal until follow-up is achieved. Patients are familiarized with how to continue care as an outpatient, and the burden of the intake process is greatly reduced through collaboration with inpatient substance abuse consult team and emergency services.
Our goal has been to decrease barriers to receiving outpatient MAT treatment. This was best accomplished by our inpatient and emergency service referral sources. By tracking follow-up and retention rates of this patient population, and continually implementing process improvements, we are achieving our goal. Through collaboration with inpatient consult service and emergency services we have developed an innovative approach to increasing access to MAT.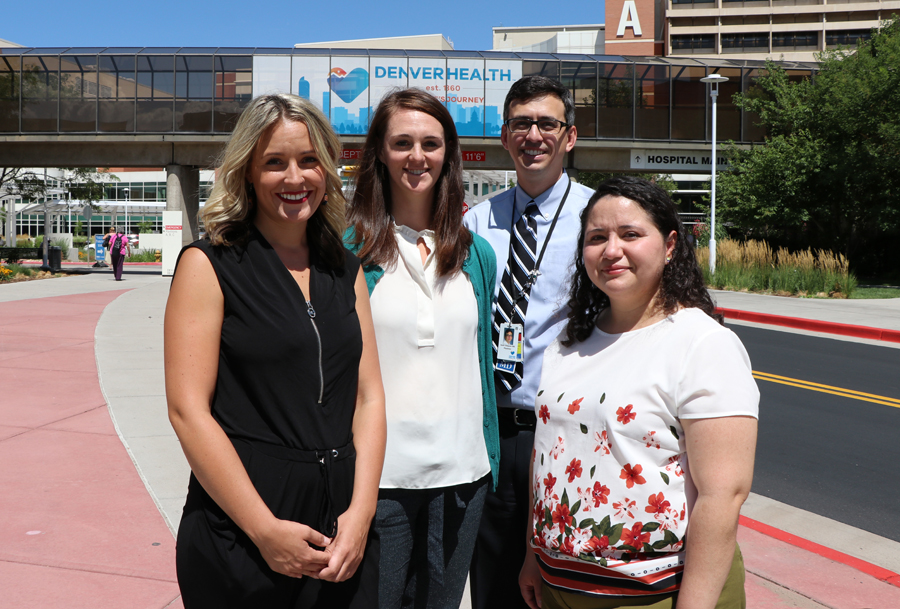 Dr. Gordon-Elliott: "The authors will present their elegantly designed and implemented treatment and referral network that addresses a public health crisis, and that demonstrates how an integrated web of providers and processes can facilitate appropriate care for patients. Information presented will offer insights to members of our C-L Psychiatry community who are considering similar initiatives at their home institutions, or who may have been halted in their efforts by a range of systemic obstacles. Lessons presented in this poster will be applicable to a wide range of health care settings and treatment needs."
TRAINING & EDUCATION
Perspectives on the Inaugural Canadian Nurse Practitioner Clinical Fellowship in Medical Psychiatry
Stand 129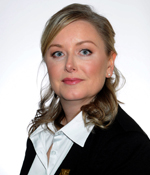 Presenting author: Shannon Wright, RN(EC) NP-PHC, MSc, CPMHN(C), nurse practitioner, University Health Network, Toronto, Ontario
The Medical Psychiatry Alliance's Nurse Practitioner Fellowship is a one-year clinical fellowship program that fosters innovation, integration and leadership at the interface between mental and physical health.
Our presentation describes nurse practitioner experiences in the training program—specifically, goals for training experiences, the fellowship curriculum, and reflections on competencies achieved. Case examples are used to demonstrate key experiences and competencies.
The fellowship was successful in developing a nurse practitioner's expertise in delivering integrated medical and psychiatric care. The nurse practitioner spent four days in clinic with one day reserved for academic time. This structure provided the nurse practitioner with unique clinical experiences that were supplemented with educational experiences and professional development—a valuable training experience that developed the nurse practitioner's expertise in delivering integrated medical and psychiatric care.
Dr. Gordon-Elliott: "With the expansion of integrated and collaborative behavioral health services in the medical system, and increased awareness of the effects of mental health on medical health and the functioning of the medical system, there is a growing need for involvement of providers from diverse disciplines. While nurse practitioners already play an important role in the psychiatric management of patients in many settings, specific training in medical psychiatry for nurse practitioners—akin to a fellowship in C-L Psychiatry—is lacking. This poster describes an innovative training program that has the potential to enhance the development of nurse practitioners working in C-L psychiatry settings, with benefits for patients and systems."
TRANSPLANT PSYCHIATRY & SURGERY
Developing Psychoeducational Material for Organ Transplant Patients: A Quality Improvement Project
Stand 132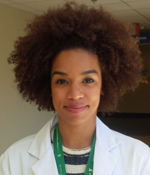 Presenting author: Joanna Lynch, RN, MN, psychosocial clinical coordinator, Toronto General Hospital, Toronto, Ontario
Patients undergoing transplantation face many psychological challenges along their transplant trajectory. Despite the presence of psychiatric services within major transplant centers, there remains a lack of patient educational material about coping with organ transplant.
We undertook a quality improvement project to address this gap—by developing patient education materials about coping with transplant and measuring patient satisfaction. A secondary aim was to measure patient awareness about the psychosocial resources available to them. A third aim was to measure staff satisfaction about the psychoeducational materials developed.
There was a 94-100% patient satisfaction rate in evaluation of the newly developed Coping with a Transplant booklet. There was an 18% increase in patient awareness of the psychosocial resources between pre- and post-intervention. Staff survey results indicated strong satisfaction with the materials developed.
Engagement of patients in the design of psychoeducational materials and strategies to increase patient awareness is a valuable approach. Providing transplant staff with access to psychoeducational materials can support clinicians to feel empowered about addressing mental health concerns.
Dr. Gordon-Elliott: "With the bulk of the focus during the pre-transplant period placed on assessing and managing risk related to transplant, patients often view the transplantation, itself, as the ultimate goal, with little awareness of the trials and challenges that they may face after surgery, even with the best of outcomes. Practical and user-friendly educational materials like the ones produced by this group have the potential to enhance the lives of transplant recipients and their care partners. Other groups have likely considered, or undertaken, similar initiatives. This poster presentation at CLP 2019 will undoubtedly spark discussion and collaboration across institutions, and lead to further development of educational resources for the transplant community to utilize. Additionally, the authors demonstrate an example of a highly functional and feasible quality improvement project for others in our C-L Psychiatry community to use as a model for their own QI initiatives."
WOMEN'S MENTAL HEALTH
The PERISCOPE Project: Analysis of the Initial Two Years of a Specialty Perinatal Teleconsultation Program
Stand 166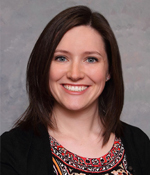 Sarah Slocum, MD
Presenting author: Sarah Slocum, MD, fellow physician, Medical College of Wisconsin Affiliated Hospitals, Wauwatosa, Wisconsin
Perinatal depression and anxiety can lead to worsened outcomes for both mother and baby during pregnancy and postpartum if untreated. Recent estimates state that almost one in seven women experience postpartum depression, with more experiencing depression before or during pregnancy.
Specialists in perinatal psychiatry remain few, and that number is not expected to increase sufficiently to meet imminent demand. This creates an opportunity for alternate program development. The PERISCOPE (Perinatal Specialty Consult Psychiatry Extension) Project is a business-hours teleconsultation line to address the needs of primary care providers treating this population.
We present the first two years of data (July 2017-June 2019) displaying usage of The PERISCOPE Project with breakdowns by concern, provider type, specialty type, and patient status (pregnancy, lactation, etc), and providing data on consulting provider satisfaction with services rendered.
Preliminary data reveals that the rationale for consult ranges from medication recommendation, resource availability, diagnostic questions, screening tools, and educational material requests.
The highest percentage of consults originate from physicians, accounting for more than half of calls. In terms of specialty, OB/GYN was the most common consultant, with 57% of contacts. Psychiatry was second at 18%. As opposed to OB/GYN, Psychiatry was more likely to consult for psychotic disorders and ADHD. Of note, no psychiatry provider consulted for a non-lactating postpartum patient. The majority of consultations were regarding medication recommendations and community resources.
Provider satisfaction indicates that the service has been well-received and helpful thus far. 69.57% of consulting providers completed the post-call survey; of these providers, all "agreed", and >94% "strongly agreed" that they were satisfied with services, felt they could now care for their patient more effectively, and that they could incorporate their knowledge into care of future patients.
Dr. Gordon-Elliott: "Those of us who have been to previous CLP meetings have followed the initial development and progress of The PERISCOPE Project. In their poster, the authors will present substantial data gathered from this innovative and pragmatically-designed program, allowing the CLP 2019 audience to gain knowledge and insight into how the program is being utilized, and its future directions. Discussions generated by this poster will no doubt lead to ideas for similar initiatives at other medical systems, based on the needs of those systems and their patients and share-holders."
PSYCHOPHARMACOLOGY & TOXICOLOGY
A Promising Future Treatment: Lithium Use After Traumatic Brain Injury
Stand 96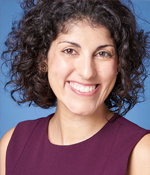 Presenting author: Mira Zein, MD, MPH, consultation-liaison psychiatry fellow, Stanford University, Menlo Park, California
Traumatic brain injury (TBI) is a leading cause of disability and death from central nervous system trauma. For patients who survive the initial injury, TBI can lead to neurodegeneration with lasting psychiatric, cognitive and motor deficits. TBI also carries risk for future development of neurodegenerative disorders such as Alzheimer's disease. Lithium has been studied in murine models as a potential treatment for TBI with encouraging results.
We present the first case report of lithium use in the acute recovery phase after TBI. The patient had significant neurocognitive deficits including memory loss, dysarthria, and motor impairment, as well as impulsivity, disinhibition, and intermittent agitation. We discuss the various medications trialed for behavioral management and how the patient demonstrated improvements in behavior, cognition, and motor function after lithium initiation. We then explore current evidence for lithium use in TBI.
While a recent case report discussed lithium use a decade after TBI for behavioral symptoms, lithium use acutely after TBI has not been reported. For our patient, his initial GCS of 4 and diffuse anoxal injury indicated severe TBI, which normally has poor recovery prognosis. Not only did the patient's behavioral symptoms resolve after lithium use, he also demonstrated significant improvement in memory, language, and motor skills.
Lithium has many potential advantages post-TBI including evidence of increasing neurogenesis and oligodendrogenesis; decreased neural inflammation and apoptosis by stabilizing key calcium channels, mitigating tauopathy and AB deposits though Glycogen synthase kinase-3 inhibition; stabilization of the blood brain barrier; and several other proposed mechanisms.
Lithium is a promising new treatment after TBI that warrants further clinical research, as it has the potential to improve cognitive and physical recovery after injury.
Dr. Gordon-Elliott: "Traumatic brain injury is a problem with significant implications for patients, families, medical systems, and society at large. Few treatment options for the complex emotional and behavioral sequelae have been clearly established. The use of lithium for patients with TBI is not part of common knowledge. Moreover, it is likely that most providers would be reluctant to consider such an option given pre-existing beliefs about the risks of lithium on neurologic functioning, such as the complications seen during and after periods of lithium toxicity. Dissemination of knowledge about lithium as a treatment for TBI at CLP 2019 is important as it will bring this information to C-L Psychiatry providers who are in a particularly good position to implement this treatment, due to their collaboration with the medical and rehabilitative providers who treat these patients, and their frequently being located in medical settings where monitoring of ill-effects, and benefits is easily accomplished."
NEUROPSYCHIATRY, DELIRIUM & CATATONIA
Altered Mental Status Due to Golimumab: A Case of Tnf-alpha Inhibitor Induced Lupus-like Syndrome
Stand 68
Presenting author: Jason Caplan, MD, FACLP, professor of psychiatry, Creighton University School of Medicine – Phoenix, Phoenix, Arizona
To our knowledge, this is the first reported case of golimumab-induced autoimmune cerebritis.
We report on a 69-year-old woman with a chronic history of rheumatoid arthritis (RA) who was switched from methotrexate monotherapy to the anti-TNF-alpha medication golimumab.
Within six months of starting this medication she developed gradual polyneuropathy, limb paresthesias, pancytopenia, and eventual cerebritis requiring an intensive care unit (ICU) admission. Upon psychiatric consultation, the patient demonstrated psychomotor retardation, confusion, and global aphasia. The patient was oriented only to self for most of her ICU admission. Despite stopping golimumab, the patient had seroconversion of antinuclear antibodies (ANA), anti-double-stranded DNA, and anti-Sjögren's-syndrome-related antigen A (Anti-SSA).
Extensive neurological, neoplastic, vascular and infectious work-up were not revealing of any other cause of her autoimmunity, leading to the conclusion this was a drug-induced form of lupus cerebritis. Further weight was added to this hypothesis when the patient rapidly recovered after 48 hours of high dose methylprednisolone.
RA is a chronic inflammatory autoimmune disease for which first-line treatment is disease-modifying antirheumatic drugs (DMARDs). If these medications are unsuccessful, tumor necrosis factor alpha (TNF-alpha) inhibitors, sometimes known as anti-TNF-alpha medications, typically serve as second-line treatment. Since TNF-alpha plays a role in the native immune system, these medications can trigger the production of autoantibodies and a subsequent autoimmune response mimicking the symptoms of systemic lupus erythematosus and, in rare circumstances, lead to major life-threatening organ damage including inflammation of the brain (cerebritis). This phenomenum has previously been documented as TNF-alpha inhibitor induced lupus-like syndrome (TAILS).
Dr. Gordon-Elliott: "This is an exciting case report —with a novel finding that is relevant to all of us who practice C-L Psychiatry, given the widespread use of TNF-alpha inhibitors in the treatment of a variety of conditions.
In their report and discussion, the authors outline the development of a serious adverse reaction to golimumab, utilizing clinical information and background information to support their argument. For this reason, this is also an outstanding example of a well-structured case report—one that makes a clear point with demonstration of the rationale for the conclusion.
The presentation of this case report in the poster session at CLP 2019 will bring attention to this potential adverse response to golimumab. Understanding the presumptive pathophysiology of the altered mental status and neurologic changes in this case is especially important, as it guides treatment; in this situation, if a lupus-like response is suspected as the driving factor of the central nervous system findings, management should then include not only removal of the offending agent, but immune modulation with corticosteroids.
We look forward to the discussions this poster generates at the meeting, including possible identification of other similar cases!"