New Board Members Set to be Elected
Academy Stalwarts will bring Experience and Initiatives
Two new ACLP Board members have been nominated by the Academy's Nominating Committee and will be putting themselves forward for appointment subject to member voting at the annual business meeting during CLP 2019.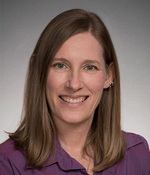 Amy Bauer, MD, FACLP, is due to serve for a three-year term.
Dr. Bauer, an associate professor of psychiatry at the University of Washington School of Medicine, has had a sustained focus on outpatient C-L Psychiatry clinical work and research to improve mental and physical health outcomes of individuals and populations in primary care settings.
More recently, Dr. Bauer has developed and implemented a systematic, mentored curriculum on quality improvement for clinicians practicing integrated and collaborative care in community settings. She leads the collaborative care arm in a large (n=1,000), comparative effectiveness study in 12 federally-qualified health centers, comparing treatment outcomes for primary care patients screening positive for PTSD and/or bipolar disorder, randomized to receive treatment with collaborative care or telepsychiatry.
Dr. Bauer's primary care experience led to her co-authoring the Depression Care Guide for the American College of Physicians (the largest professional organization for physicians in internal medicine), and co-authoring a chapter on depression which is widely referred to in integrated care papers.
As an ACLP member for the past 11 years, and Academy fellow for the past four years, Dr. Bauer has attended the annual meeting every year since 2007, and has been a presenter or co-presenter at 10 of those meetings. She has also participated in SIGs and committees, including chairing the Constitution and Bylaws Subcommittee.
Her nominees say: "Given Dr. Bauer's exceptional combination of clinical, research, and leadership skills, her commitment to service in the ACLP, and overall clear thinking, we strongly encourage the ACLP to elect Dr. Bauer to the Board of Directors."
They add: "Dr. Bauer brings a unique background as a physician-researcher with expertise in educating clinicians about practicing collaborative care and scholarly quality improvement. This is particularly important as Academy membership grows and attracts a more diverse membership.
"Additionally, Dr. Bauer's focus on outpatient C-L Psychiatry, experience with quality improvement and research in real-world settings, experience working with under-served populations, and experience with academic-community partnerships provide Dr. Bauer with a rich understanding and appreciation of a range of diverse health care settings where C-L psychiatrists currently practice, as well as where C-L psychiatrists may practice in the future."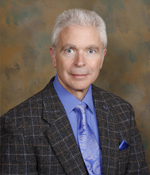 James Bourgeois, OD, MD, FACLP, is due to serve and fill an unfinished term of two years vacated by Madeleine Becker MD, FACLP, who is standing for election as an officer.
Dr. Bourgeois, chair of the Department of Psychiatry at Baylor Scott & White Health, and clinical professor (affiliated) at Texas A&M University College of Medicine, has been an ACLP SIG and committee member, annual meeting presenter, and a fellow of the Academy (fellow since 2004). He also serves on the American Psychiatric Association Council on Consultation-Liaison Psychiatry.
"I see service on the Board as an opportunity to see the 'big picture' of C-L Psychiatry, both within the specialty of Psychiatry, but, perhaps more critically, among other medical specialties and subspecialties," says Dr. Bourgeois. "I am convinced that our subspecialty needs to lead Psychiatry at large. We need to be 'at the table' in hospital leadership, in psychiatry department/medical school/university governance, and in the business of medicine."
Issues he is keen to discuss with the board include:
Establishment of a Chairs Group.
Promotion of advancements in pedagogic and patient care technology.
Advancement of modern business models (e.g., elimination of "carve outs" and a move toward risk-based/population health reimbursement).
Broadening of the research paradigm to include, if not emphasize, health systems and outcomes-based research.
Faculty development and mentorship for faculty members at every academic rank.
At the Friday business meeting during CLP 2019 president-elect Michael Sharpe, MD, FACLP, will receive the president's gavel from current president Rebecca Weintraub Brendel, MD, JD, FACLP. An interview with Dr. Sharpe, covering his plans and aspirations, will be published in the Saturday daily edition of ACLP News for delegates at CLP 2019, and more widely in the December edition.
Officers standing for election are:
President-elect: Maria Tiamson-Kassab, MD, FACLP

Vice President: Philip Bialer, MD, FACLP

Treasurer: Maryland Pao, MD, FACLP

Secretary: Madeleine Becker MD, FACLP
Also standing for election, for a three-year term, is E. Sherwood Brown, MD, PhD, FACLP, who is already a member of the Board.