ASQ Toolkit "Can Play a Key Role" in Suicide Prevention among Young Patients
Youth suicide has increased by 56% over past decade
The Joint Commission has recommended that US medical institutions screen all patients aged 10-24 for suicide risk in an effort to decrease rising rates of young people dying by suicide.
Youth suicide in the US has increased by 56% over the past decade, according to a federal report by the Centers for Disease Control and Prevention. In one high school featured in the report, Herriman High School, Utah, six students died by suicide within one year.
The number of suicides surpassed homicides among US teens and young adults around 2010—and the gap continues to grow, according to the government report.
The Joint Commission hospital accreditation organization has now urged clinicians throughout the US to use the Ask Suicide-Screening Questions (ASQ) tool—a brief, four-item suicide risk screening questionnaire developed to help medical settings identify patients aged 10-24 who are at risk for suicide. The tool was developed by researchers in the National Institute of Mental Health (NIMH)'s Division of Intramural Research Programs (IRP).


In a NIMH-supported development study, a "yes" response to one or more of the four questions identified 97% of young people (aged 10 to 21 years) at risk for suicide and took 20 seconds to administer.
A 2019 study by Jordan DeVylder, PhD, and colleagues, Fordham University, showed that positive screens on the ASQ were significantly associated with subsequent visits for suicidal ideation or behavior during a three-month follow-up. The findings support the predictive ability of the ASQ—though the tool was originally developed as a screen for use in pediatric emergency departments.
To accompany the screening tool, NIMH IRP researchers created the ASQ Toolkit to help medical staff in emergency departments, inpatient medical/surgical units, and outpatient clinics/primary care settings to triage those young people identified by the screener to an appropriate level of mental health services.
The toolkit contains assessment tools, screening pathways, follow-up safety assessments, flyers, scripts, and education videos to help medical staff determine the disposition of patients found positive on the ASQ screener.
All ASQ Toolkit materials are free to use and are available in more than 14 languages, including Spanish, Portuguese, French, Arabic, Dutch, Hebrew, Mandarin, and Korean, to name a few. The ASQ Toolkit is available at www.nimh.nih.gov/ASQ
An American Academy of Child and Adolescent Psychiatry workgroup identified the ASQ as the first step in a three-tiered Youth Suicide Risk Screening Clinical Pathway for medical settings.
This system aims to streamline screening with a critical second step of a brief suicide safety assessment to determine the management disposition of patients who screen positive for suicide risk on the ASQ.
"The clinical pathways and the ASQ toolkit can play a key role in suicide prevention by enabling early identification and assessment of young patients at high risk for suicide," says NIMH clinical director and ACLP Board member Maryland Pao, MD, FACLP.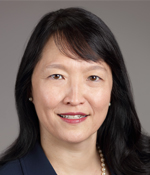 The ASQ has also been tested in the adult medical population in a recently completed, multisite study, "and was found to have robust psychometrics," says Dr. Pao. Results of the study will be available soon. In addition, a study testing the ASQ in individuals with autism spectrum disorder or intellectual disability is underway.
See: "Identifying risk does not alone decrease risk for suicide" this issue.