Taskforce Starts Recruitment of New Psychosomatics Editor-in-Chief
Aiming to present shortlist to the ACLP Board in April
An Academy taskforce charged with recommending a new editor-in-chief for Psychosomatics from January 2021 aims to prepare a shortlist for the Board to review by its meeting this April.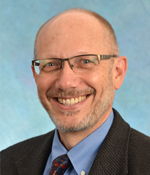 Donald Rosenstein, MD, FACLP, who chairs the taskforce, wants to have the new editor-in-chief in post so that s/he can overlap with current editor-in-chief Ted Stern, MD, FACLP, for several months before he retires from the role at the end of this year.
Dr. Stern announced (ACLP News, May 2019) that he would retire from the role at the end of 2020 after 13 years in post.
The taskforce plans to renegotiate terms of the Elsevier publishing contract for Psychosomatics, which is due for renewal, before recruitment of the new editor-in-chief is under way.
Advertisements for the appointment will be placed in Psychosomatics and possibly other psychiatric journals; nominations will be sought from ACLP members; and, predominantly, word-of-mouth will, it is hoped, help to identify Dr. Stern's successor.
Criteria for the new appointee, being submitted for approval to the Board, is expected to include that the new editor-in-chief is an ACLP member and a psychiatrist. Other criteria will reflect the need for the appointee to move the journal forward at a time of developments in scientific communication, and also to have insight into how Psychosomatics of the future will provide practice-building research to meet the needs of clinicians, as well as research to support academic study.
Increasingly, Psychosomatics—with its broad coverage of C-L Psychiatry across different specialties—will also need to compete with specialty-specific journals to carry the best research, says Dr. Rosenstein.
Proactive trawling of the best research within institutions to accommodate C-L Psychiatry's direction of travel should be the responsibility not just of the editor-in-chief, says Dr. Rosenstein, but the whole editorial board.
The taskforce's members, in addition to Dr. Rosenstein, are: Jim Levenson, MD, FACLP; Steve Epstein, MD, FACLP; Lydia Chwastiak, MD, MPH, FACLP; Lisa Rosenthal, MD, FACLP; Sheila Lahijani, MD; and Mary Jo Fitz-Gerald, MD, FACLP.
Among tributes to Dr. Stern's editorship of Psychosomatics, 2018-2019 ACLP president Rebecca Weintraub Brendel, MD, JD, FACLP, said: "The Academy is grateful for Dr. Stern's leadership and stewardship of the journal and plans for formal recognition of his tenure are forthcoming to coincide with the conclusion of his tenure in late 2020.
"Dr. Stern's characteristic foresight in making this decision and announcement has allowed for ample time and allocation of resources to review ACLP's current contract with the journal publisher in preparation for a new publishing contract in advance of the December 2020 expiration, as well as to conduct an editorial review in advance of a formal search for a new editor."