New SIG for a New Model of C-L Psychiatry
Proactive C-L Psychiatry aims to provide patients with integrated behavioral and medical care
The Academy has a new special interest group (SIG)—the Proactive C-L Psychiatry SIG.
Unlike the traditional "reactive," physician-oriented consultation model of C-L Psychiatry, the Proactive C-L Psychiatry model aims to provide integrated behavioral and medical care for hospitalized patients through:
Systematic behavioral health screening
Co-location and coordination of psychiatric services during medico-surgical hospitalization
Multidisciplinary team-based care delivery.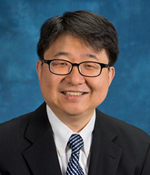 "At present, more than a dozen academic and community-based medical centers are in various stages of development and implementation of this Proactive C-L Psychiatry model," says SIG co-chair Hochang Lee, MD, FACLP.
The SIG will consist of ACLP members who are currently implementing a Proactive C-L Psychiatry program and those who are interested in learning more about it.
It aims to:
Provide an open forum for discussion among current Proactive C-L Psychiatry programs to exchange ideas for support and to aid further development of this model.
Assist other SIG members in their efforts to evaluate programmatic outcomes by creating a network of programs that share, compare, and assist in the evaluation of outcome-related data.
Advise and provide guidance to new members interested in exploring and ultimately piloting the Proactive C-L Psychiatry model in their hospitals.
SIG subscribers will have access to the Listserv to ask questions about administrative and operational issues about maintaining, refining, and expanding this model of care and will meet annually at the ACLP Annual Meeting to develop clinical and academic collaborations, such as developing workshop and symposium proposals for various academic meetings.
See: If Only We Could Have Avoided That Crisis, this issue
You can find out how to join SIGs here.