Speaker Presentations May Go Online After APA Convention Cancelled
CLP 2020 organizers consider online presenting if travel remains difficult
ACLP members were among presenters at a wealth of C-L Psychiatry sessions due to be held at the now-cancelled American Psychiatric Association (APA) annual convention in Philadelphia later this month.
The meeting—abandoned because of the COVID-19 outbreak—will be replaced in part by an on-demand digital educational product scheduled for release later this spring.
Selected presentations from the cancelled program, suitable for an online resource, will be incorporated and speakers will work with APA's audio-visual partner to remotely capture their presentation from their home or office via the Internet.
Among speakers due to present at the APA convention was ACLP 2019 Eleanor & Thomas P. Hackett Memorial Award winner, Philip Muskin, MD, MA, DLFAPA, FACLP. One general session he was due to lead, No Good Deed Goes Unpunished: Holding a Patient on a Medical Service Who Lacks Capacity, describes the case of an elderly woman who was held for 17 days against her will—which resulted in a lawsuit.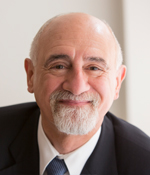 "As we all know, holding patients on a medical service, over their objection, presents ethical, legal, and moral problems for the primary medical team and the C-L psychiatrist," says Dr. Muskin, who was called as the defense expert witness in the court case.
The woman had been admitted following a fall at home. She had end-stage cancer and was overtly paranoid about her health care proxy who was one of her children. The patient refused to go home with her health care proxy secondary to her paranoid psychosis, which was chronic.
The primary team and psychiatric consultant felt strongly that it would be unsafe to send the patient home. And so the patient was kept on the medical service before transfer could be arranged to hospice care.
A lawsuit was filed against the hospital by another of the patient's children for keeping the patient against her wishes. The case resolved in favor of the defense.
The psychiatric consultant, Geoffrey Taylor, MD, was due to present the case study at the general session, alongside Dr. Muskin and the defense attorney, Anthony Sola, who was due to set out the defense case. Also in the presentation team was the discussant on the case, 2018-19 ACLP president, Rebecca Weintraub Brendel, MD, JD, FACLP, who was due to present the legal, ethical, and moral issues of such cases.
Other C-L Psychiatry-focused sessions set for the convention are below. It remains to be seen how many are incorporated into the APA's educational resource or whether any may find their way into CLP 2020 in November instead. Proposals for CLP 2020 content via Academy special interest groups continue to be encouraged. Organizers are considering allowing online presenting if travel remains difficult at that stage.
C-L Psychiatry Sessions Due at the APA Convention


C-L Show and Tell—Everything You Ever Wanted to Know About Consultation-Liaison Psychiatry: A Guide for Residents and Medical Students
Philip Muskin, MD, FACLP; Sejal Shah, MD, FACLP; Kewchang Lee, MD, FACLP
The Psychiatrist in the Collaborative Care of Transgender Persons
Nathan Ha, PhD, MD;  Chineze Worthington, MD;  Eric Yarbrough, MD;  Robert Davies, MD; Hansel Arroyo, MD
Exceeding the Limits of Capacity: Challenges in Leaving Against Medical Advice
Charles Robinson, MD;  Samantha Latorre, MD; Patricia Widra, MD;  Yu Dong; David Glovinsky, MD
Beyond Consultation Liaison: The Boundaries of Medical Psychiatry
Sidney Zisook, MD; Paul Summergrad, MD, FACLP
Demystifying PNES: A Multidisciplinary Approach
Magdalena Spariosu, MD; Yeraz Markarian MD; Fortunato Battaglia, MD
Neuropsychiatric Masquerades: Medical and Neurological Disorders That Present With Psychiatric Symptoms
Jose Maldonado, MD, FACLP; Filza Hussain, MD, FACLP; Yelizaveta Sher, MD, FACLP; Mira Zein, MD, MPH
Medical Conditions Mimicking Psychiatric Disorders Versus Psychiatric Disorders Mimicking Medical Conditions: Diagnostic and Treatment Challenges
Catherine Crone, MD, FACLP; Rushi Vyas, MD; Jacqueline Posada, MD; Jawad Chaudhry, MD; Ahmed Meguid, MD; Natalie Gugino, MD
Psychiatric Management of Self-Inflicted Burns
Vanessa Padilla, MD; Lujain Alhajji, MD; Mitchell Rovner, JD, MS, MD;  Mladen Nisavic, MD
No Good Deed Goes Unpunished: Holding a Patient on a Medical Service Who Lacks Capacity
Philip Muskin, MD, FACLP; Anthony Sola; Geoffrey Taylor, MD;  Rebecca Weintraub Brendel, MD, JD, FACLP
Collaborative Care and Bipolar Disorders: Managing Uncertainty (Trauma, Anxiety, Borderline, or Bipolar?) in Psychiatric Consultations
James Phelps, MD; Kenneth Squires, DO; Jonathan Bale, DO
The Textbook of Medical Psychiatry: The Medical Differential Diagnosis of Psychiatric Disorders
Paul Summergrad, MD, FACLP; Charles Nemeroff, MD; David Silbersweig, MD
What's Your Career Trajectory? One Woman's Path to Work Integration Into Life
Steven Epstein, MD, FACLP; Maryland Pao, MD, FACLP
"Catch Me If You Can": Catatonia in General Medical Settings
James Rustad, MD;  Vineeth John, MD; Devendra Thakur, MD; William Schleyer, MD;  H. Samuel Landsman, MD
QTc Prolongation, ECG Interpretation, and Psychotropic Medications: An Expert Skills Course
Margo Funk, MD;  Abhisek Khandai, MD; Adrienne Taylor, MD; Junyang Lou, MD
A Game Changing Approach for Delirium: A Newly Developed EEG Device to Predict Patient Outcomes and Novel Pharmacotherapy With Ramelteon/Suvorexant
Aubrey Chan, MD; Kotaro Hatta, MD; Philip Muskin, MD, FACLP
Acute Brain Failure: Pathophysiology, Diagnosis, Management and Sequelae of Delirium
Jose Maldonado, MD, FACLP
Ketamine in the Consultation Setting: What the C-L Psychiatrist Should Know
Kristina Jones, MD; Simon Sidelnik, MD; Rachel Caravella, MD; Jennifer Hanner, MPH, MD; Benjamin Yudkoff, MD
The General Psychiatrist and the Hostile Abdomen: An Approach to Intentional Foreign Body Ingestion in the Acute Care Setting
Kevin Donnelly-Boylen, MD; Kaila Rudolph, MPH, MD; Marie Turk, MD;  Kiki Venios, MSN
Improving Quality Through Novel Consultation-Liaison and Addiction Psychiatry Approaches to the Opioid Crisis
Diana Robinson, MD; Joji Suzuki, MD; Jordan Rosen, MD;  Leena Mittal, MD, FACLP
Consultations in Conflict: How to Negotiate Win-Win Solutions
Andrew Siegel, MD; Henry Bleier, MBA, MD, FACLP
The Problem With Problematic Surrogate Decision Makers
Howard Forman, MD;  Adira Hulkower, JD
Consult-Liaison Psychiatry in the Digital Age
Katherine Martin, MD; Edward Norris, MD, FACLP; Rory Marraccinim, MD
DART Reduced: Quality Improvement and Patient Safety Methods Applied to Protect Staff From Pediatric Patient Aggression and Violence
Avram Mack, MD; Erin Perry, LCSW;  Amanda Scott, MD