Fellow Delighted She Rejected Advice
"Some said a C-L Psychiatry fellowship was a waste of time"
Some people advised Bo Fu, MD, against a fellowship in C-L Psychiatry.
Talking to older residents and attendings, a lot of people said to her: "You don't need to do a C-L Psychiatry Fellowship to pursue a C-L Psychiatry career. It's not really necessary."
Some said: "Don't do it. It'll be a waste of your time."
"But I always took their advice with a grain of salt," says Dr. Fu, in a video talking about her path to the specialty and how her fellowship year is matching up to her expectations.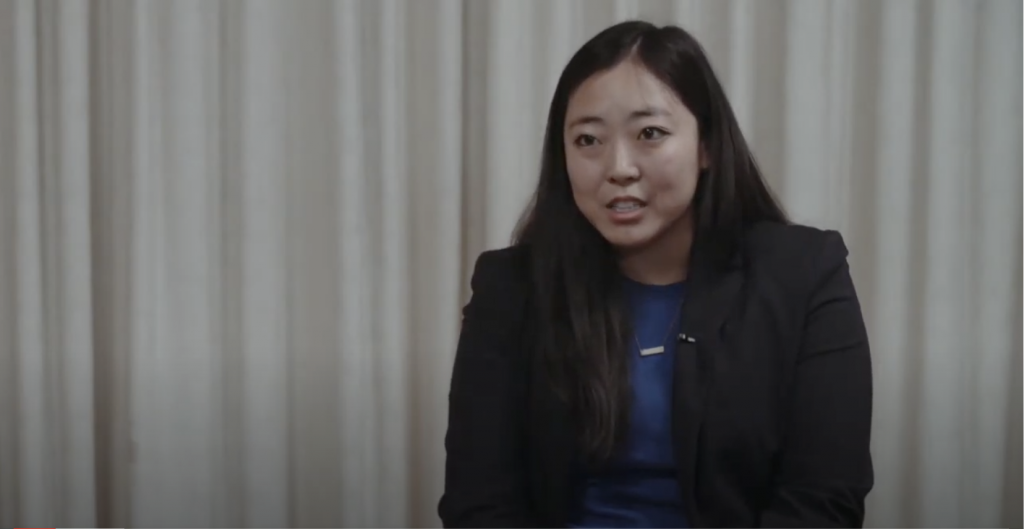 Her fellowship is enabling her to dedicate herself to C-L Psychiatry systems and hone her C-L Psychiatry skills. It gives her the chance to "dig in deep" to some of the issues raised. Moreover, there is a plethora of potential mentors she can call upon.
Compared with other fellowships available, the C-L Psychiatry fellowship was "more dynamic, more fast-paced, more collaborative with consultees, and more fulfilling."
Working in a team of other specialists has been a particularly appealing aspect of the fellowship: "In a lot of Psychiatry you work alone, or with one person. In C-L Psychiatry it's a whole team that has different levels of learners: multi-disciplinary and everyone brings their unique role." It gives her the opportunity to show the value C-L Psychiatry can bring to the team and to hospital systems.
"The other thing I really like is the complexity of the cases. They're just the coolest cases because you have the Psychiatry issues but you also have the medical complexities and how they interplay with each other. It's intellectually stimulating, and you can bring that intellectual discussion and apply it to a patient, and collaborate on solving what the problem is. That's what's awesome about C-L Psychiatry and that's why I chose to do it."
Traditionally, people think of C-L Psychiatry as an inpatient experience, says Dr. Fu, but there is so much creative outpatient work evolving. "Potentially, you can bring the care to so many people."
Dr. Fu is a fellow at the University of California at Los Angeles. Her full video is here.
More video interviews with fellows who are ACLP members are here:
The videos, recorded at CLP 2019, were inspired by the Academy's Residency Education Subcommittee. Chair Carrie Ernst, MD, says the subcommittee's initiatives relate to resident education, mentorship, and recruitment.
Projects include the development of educational materials to be used by residents and program directors and the management of a trainee mentorship program.
"Our trainee mentorship program matches trainees with C-L mentors, and continues to grow: please do tell any interested Psychiatry residents about the option and be on the lookout for an announcement about the program in early July," Dr. Ernst says.
The subcommittee is also gathering data about timing, length, and clinical setting of resident C-L Psychiatry rotations. It hopes to grow a partnership with both the American Association of Directors of Psychiatric Residency Training and the American Psychiatric Association to share and co-develop recruitment and educational resources.