Integrated Care for Underserved Communities
Where there is just one psychiatrist per 49,764 patients
The daily workplace for rural psychiatrists and psychiatric nurse practitioners can be a far cry from their home towns or local hospital wards.
They take collaborative care out into remote areas, including sites serving Alaskan native people, an underserved community where depression often occurs with chronic medical conditions—and with significantly worse outcomes than in white or other ethnic minority communities across the States.
Many remote and other low-income, rural areas are served by Federally Qualified Health Centers which encounter a prevalence of psychiatric disorders—in substantially higher numbers than in private primary care settings. And the vast majority of such centers have neither psychiatrists nor psychologists practicing on site. In a 2012 survey, there was just one psychiatrist per 49,764 patients.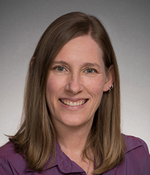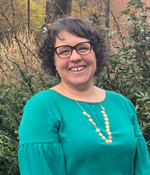 Among those working with these rural communities are ACLP members, board director Amy Bauer, MD, MS, FACLP, and Anna Ratzliff, PhD, MD, at the University of Washington's Department of Psychiatry and Behavioral Sciences.
The department's Integrated Care Training Program (ICTP), directed by Dr. Ratzliff, has multiple training programs that reach into communities across Washington State.
Among her roles at the university, Dr. Bauer directs the ICTP's Community-Based Integrated Care Fellowship which prepares a cohort of more than a dozen psychiatrists and psychiatric nurse practitioners each year.
"ICTP is fostering a welcoming learning community of faculty, staff, and trainees who are crossing geographic and disciplinary boundaries to provide excellent workforce training and clinical care throughout the state [of Washington]," she says.
"As a student, chemistry and maths were my best subjects but I wasn't passionate about them. I went to Berkeley as an undergrad and completed a double major in sociology and psychology because I was interested in people—both as individuals and collectively. When I attended medical school in the UC Berkeley / UCSF Joint Medical Program, a five-year MS/MD program, I furthered my learning about social determinants of health and also traveled extensively.
"Together, these experiences fueled my interests in working to advance mental health equity at a population level through work with interdisciplinary teams and applying systems-based approaches to improve care delivery."
Dr. Bauer offers trainees a one-year community-based integrated care fellowship. Most of the trainees are mid-career; some have fellowships in child/adolescent or geriatrics psychiatry but want to learn about integrated care and how to provide consultation to primary care practices.
"We train both psychiatrists and psychiatric nurse practitioners, many in rural parts of Washington state," says Dr. Bauer. "The program's structure is modeled after employed MBA programs for working professionals, so it consists of a cohort of learners who are providers in practice.
"This method of training isn't commonplace at all; it is a rather unique program. We believe the longitudinal experience, peer learning, and emphasis on translating new knowledge and skills into practice change provides more effective continuing education than many traditional training models."
In its first two years, the community-based program graduated 26 fellows and this year it has a cohort of 18.
"I also serve as a psychiatric trainer on an implementation project in rural health centers [the Rural Mental Health Integration Initiative] which are areas of health professional shortages," says Dr. Bauer. "We provide training and technical assistance to implement collaborative care." This project is working with communities in Washington State and Alaska, including two sites serving Alaskan natives.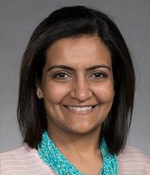 And two additional ACLP members who are ICTP faculty, Ramanpreet Toor, MD, and Jessica Whitfield, MD, MPH, are launching a telepsychiatry rotation for the Lummi Tribal Health Center, Washington State.
They are partnering with George Vana, MD, a psychiatrist at the center, to provide integrated care and expand access as well as deepen the residents' understanding of providing culturally and structurally competent care to Native American populations. This program will train psychiatry residents in their fourth year.
Research published at the beginning of 2020, Implementing Collaborative Care to Reduce Depression for Rural Native American/Alaska Native People, showed that underserved communities face a high burden of psychological comorbidities. Federally, the States recognizes more than 560 tribes with unique backgrounds and current experiences that impact depression—cultural connections, racial discrimination, trauma, poverty.
"Combined with a lack of access to mental health services, depression is a major health problem that needs increased intervention and treatment," says the report.
Not only is there an unmet need, but the work is inspiring, says Dr. Bauer: "Working as part of an interprofessional team delivering integrated care is an incredibly rewarding experience. Our patients benefit when every person on the team is engaged in a continuous process where we are learning from one another. Through our work, we have the opportunity to introduce this experience to the next generation of providers who will continue to transform care delivery in exciting new ways into the future."