Posters Demonstrate Support for C-L Psychiatry Across Wide Spectrum
Rigorous grading process aimed at selecting the highest quality abstracts
A random selection of posters accepted for presentation at CLP 2020 demonstrates the extent of research and studies being undertaken in support of C-L Psychiatry across a wide spectrum of subspecialties.
ACLP's Brief Oral Presentation & Posters Subcommittee, responsible for managing poster displays at Academy annual meetings, this year received nearly 300 abstracts for consideration as posters. The subcommittee has been engaged in its rigorous grading process aimed at selecting the highest quality abstracts with a focus on scientific value, original data, and level of scholarship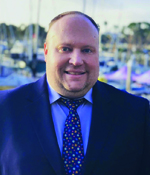 Chair of the subcommittee, Walter (Jay) Kilpatrick, DO, has added comments.
TELEMEDICINE MODELS
Reflecting on the First Year of a New Psychiatric E-Consult Service

Lead presenter: Katherine Martin, MD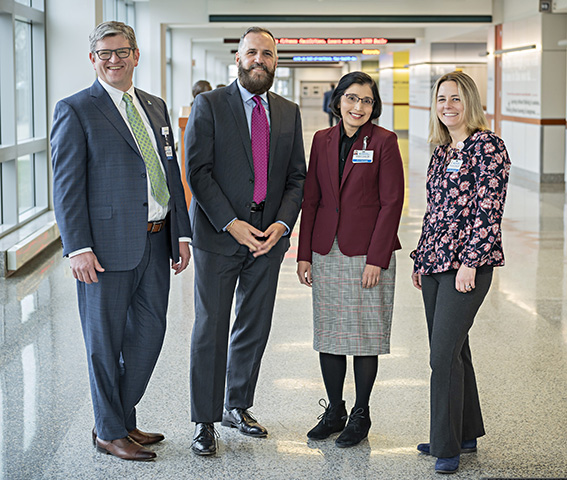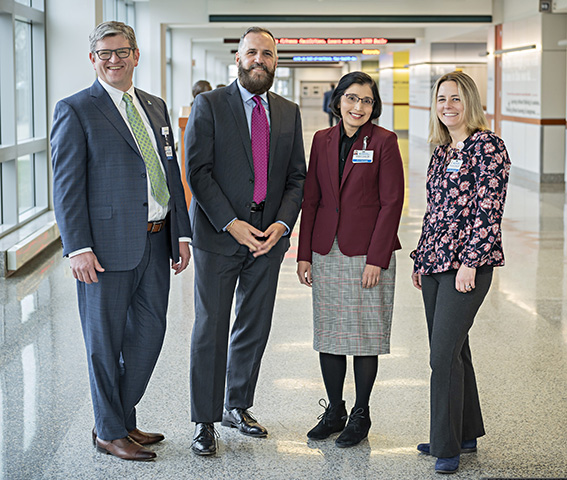 This poster describes the potential barriers to launching a successful psychiatric e-consult service and the process for how an e-consult service can be operationalized across a large health network.
E-consults offer a rapid, direct, and documented communication between a primary care physician and a specialist. They have the potential to enable cost-effective and convenient care for patients while improving access to, and the coordination of, specialty care. 
Unlike 'curbside consults' or email consultations, e-consults are formal communications that are documented in the electronic medical record (EMR) and imply specialty review of the data. They offer the additional advantage of not requiring synchronous communication. 
Psychiatric practices have studied the launch of their e-consult programs in the past. The most important variables for success of their programs were having an integrated EMR, adequate organizational support, and incentives for the providers performing consults. 
This poster focuses on a new psychiatric e-consult service launched at a large health network in January 2019. Authors review the success of the service by assessing the number of consults received, referral sources, and demographics of the patients who were referred in the first year.
Using an integrated EMR, six C-L psychiatrists took turns performing the consults. They were given 72 business hours to complete their consults. In total, 164 consults were performed; 73% of patients referred were female and 47% male; 77% of patients referred had a history of receiving psychiatric services in the network.
The service was generally well received by primary care physicians—evidenced by the large number of providers and practices making referrals, and the growth in the number of referrals.
The researchers concluded that a psychiatric e-consult service can provide consultations efficiently and conveniently. It can work especially well across large health networks that share an EMR, but do not always have readily available access to in-person specialty visits.
Dr. Kilpatrick: "The ability to provide effective and efficient consultation to our primary care colleagues remains an important endeavor for C-L psychiatrists. The authors present their experience in implementing a psychiatric e-consult service to primary care physicians across a large health network. The information presented offers insights to our C-L Psychiatry community who are considering similar initiatives in their home institutions. Lessons presented in this poster are applicable to a wide range of health care settings."
Supporting Primary Care Providers in Managing Complex Patients: Innovations Using a Collaborative Telementoring Model

Lead presenter: Kathleen Sheehan, MD, DPhil, FRCPC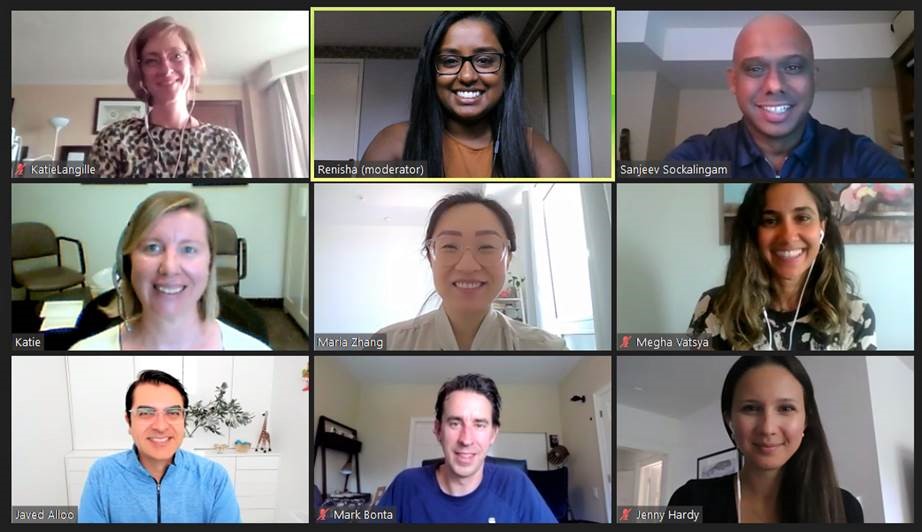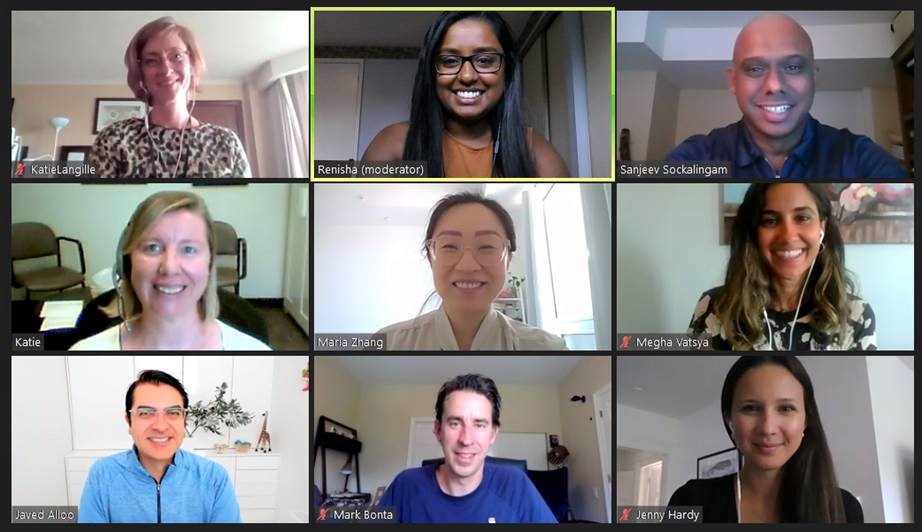 Primary care providers (PCPs) are first-line responders for patients with co-occurring medical and psychiatric conditions, especially in remote and underserved areas, where specialist access is limited. C-L Psychiatry traditionally uses telemedicine services to reach these areas; however, sustained capacity building of PCPs and their teams in remote regions still remains a persistent challenge.  
In January 2019, the Centre for Addiction and Mental Health and University of Toronto launched Project Extension for Community Healthcare Outcomes—Ontario Complex Patient Management (ECHO-CPM). The telementoring program was tailored for PCPs, with a 12-session curriculum focusing on building capacity in assessing and managing patients with co-occurring mental and physical health concerns.
ECHO-CPM uses a 'hub and spoke' model to virtually connect PCPs across Ontario. A  team of specialists (hubs) and PCPs (spokes) form a community of practice to discuss complex real-world clients, share knowledge, and learn best practices. The hub includes an inter-professional team involving a family physician, internist, social worker, pharmacist, and C-L psychiatrists.
Case consultations discussed include psychiatric management in chronic conditions (e.g., diabetes, cardiovascular disease), managing 'difficult' patient encounters, and somatization.
Program participation, satisfaction and change in participants' self-efficacy data were collected to evaluate the program's impact. Participants completed weekly satisfaction surveys after every session using a five-point Likert scale. They rated their confidence in core program competencies pre- and post- program participation. Forty-six providers from 35 organizations across Ontario took part.
Findings suggest participants are highly satisfied and engaged with the program, and feel more confident after their participation. Future qualitative evaluation work will focus on better understanding how this model supports the management of patients with complex co-occurring mental and physical health concerns across Ontario.
Dr. Kilpatrick: "Supporting primary care providers across large, remote regions remains a challenge for C-L psychiatrists. Here, the authors take Academy members through their endeavor to build and measure a collaborative telementoring model aimed at supporting primary care providers in managing complex patients with medical and psychiatric comorbidities. The 'hub and spoke' model utilizes a team of specialists including family physicians, internists, social workers, pharmacists, and C-L psychiatrists as the 'hub' to provide expertise to primary care providers ('spokes') through a telementoring process. This posters describes differences between the authors' approach and other integrated care and telepsychiatry interventions and reviews the key outcomes of value for participants in this program."
LENGTH OF STAY
Factors Associate with Psychiatric Hospital Length of Stay After Transfer from Medical Hospital

Lead presenter: Alex Israel, MD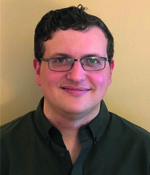 What are the factors contributing to length of stay (LOS) in psychiatric hospitals after transfer from a medical hospital?
LOS has already been studied in various contexts, including in different countries and during different time periods. A 2011 systematic review found that a longer LOS in psychiatric hospitals is associated with psychosis, female gender, and larger hospital size, while shorter LOS is associated with discharge against medical advice, prospective payment, being married, past detainment, and either younger or middle age.
Whether these factors are predictive for psychiatric admissions after transfer from a medical hospital, however, is largely unknown. 
So this poster reviews recorded transfers from an institution's tertiary care academic medical hospital to the psychiatric hospital from April 2019 through March 2020. Information recorded includes age, sex, ethnicity, medical hospital LOS, days between medical admission and psychiatric consult, days between psychiatric consult and transfer, reason for medical admission, reason for transfer to psychiatric hospital, psychiatric diagnostic category, voluntary versus involuntary commitment status, against medical advice discharge status, psychiatric hospital LOS, and disposition after psychiatric hospitalization.
Preliminary data from a four-month sample of 145 patients was analyzed. The mean age of patients transferred was 42.4 and mean medical hospital LOS 3.3 days. Average number of days between medical admission and psychiatric consult was 0.9. Reasons for transfer included suicide attempt (54%), agitation/psychosis (26%), depression (8%), inability to care for self (7%), and eating disorder (5%).
An understanding of factors associated with psychiatric hospital LOS post-transfer from medical floors can help guide discussions with patients regarding the benefits and risks of psychiatric hospitalization and provide predictive information for C-L Psychiatry services—such as identifying high-risk patients for resource allocation.
Dr. Kilpatrick: "Hospital length of stay is an incredibly important metric that warrants study and understanding by clinicians and administrators alike. C-L psychiatrists are often involved in working with patients who require transfer from a medical unit to an inpatient psychiatric ward. Here, the authors set out to identify factors that contribute to length of stay in psychiatric hospitals after transfer from medical hospitals. The information provided offers insight to members of our Academy regarding factors associated with psychiatric hospital LOS once transferred from medical units and provides predictive information that can be utilized by C-L services for quality improvement."   
MINDFULNESS THERAPY
Mindfulness-Based Stress Reduction as Adjunctive Therapy for Postural Orthostatic Tachycardia Syndrome
Lead presenter: Brittany Goldstein, MD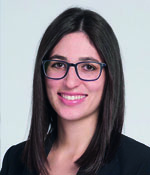 What are the symptom profiles of postural orthostatic tachycardia syndrome (POTS) that make mindfulness a potentially beneficial and targeted therapy? How can an eight-week, online mindfulness-based stress reduction program affect physical and psychological/psychiatric symptoms in POTS patients? How can such a program affect heart rate variability in patients with the syndrome?
POTS is a disorder of the autonomic nervous system that has been associated with low heart rate variability (HRV) and high psychological stress levels. Consequently, this disorder directly and indirectly has negative effects on the health and overall well-being of patients. Mindfulness has been shown to improve HRV and physical/psychological symptoms, such as those related to POTS.
This pilot study aims to explore the use of an eight-week, self-directed, online, mindfulness-based stress reduction (MBSR) program in an adult population with POTS.
Thirty-seven patients with POTS were randomized to the MBSR intervention or treatment-as-usual control group. Baseline measurements of HRV, somatization, autonomic symptom burden, generalized anxiety, depression, anxiety sensitivity, perceived stress related to POTS, and mindfulness were collected and compared to repeated measurements at a two- and four-month follow-up visit. This study suggests that a self-directed, online MBSR program may be a beneficial adjunctive therapy for adults with POTS by improving somatic and psychological symptom burden.
"There may be a role for behavioral/psychological interventions, including MBSR programs, in helping patients with POTS adequately manage living with the symptoms and related stressors of this chronic illness," say the poster presenters. "Consultation psychiatrists may be the first to offer such interventions as an adjunctive treatment when seeing patients with high symptom burdens in the hospital or outpatient clinic."
Dr. Kilpatrick: "Mindfulness Therapy continues to grow in acceptance and practice in the medical comminuty, demonstrating its diverse utility. Here, the authors set out to determine how a mindfulness-based stress reduction program can benefit patients suffering postural orthostatic tachycardia syndrome (POTS) by utilizing a self-directed, online MBSR program. Patients who live with POTS often suffer from the somatic and psychological symptom burden associated with the illness. Academy members have an opportunity to utilize the findings in this study to support their own patients suffering from this syndrome and consider its utility in other patient populations as well."
MARGINALIZED POPULATIONS
'Unrepresented' Patients: A Descriptive Study of Escalating In-Hospital Public Guardianship Cases
Lead presenter: Emma Babb, MD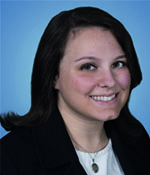 This poster sets out to identify factors that increase a patient's risk of becoming 'unrepresented' and describes the C-L psychiatrist's role in in-hospital public guardianship cases.
Unrepresented patients lack capacity to make their own medical decisions, do not have an advance directive, and lack an identifiable surrogate decision-maker.
Sometimes referred to as 'unbefriended', they often come from marginalized populations, including the homeless, elderly, and those with psychiatric disorders. Many are identified during hospital admission for acute medical illnesses or poor self-care, and C-L Psychiatry often participates in their treatment.
Without a substitute decision-maker, hospitals must petition for public guardianship, a notoriously arduous process that impacts staff utilization, hospital resources, and patient experience. Escalating numbers of unrepresented patients makes it essential to understand this population and the guardianship process.
This poster describes a retrospective chart review of 156 patients admitted to Northwestern Memorial Hospital for whom the hospital petitioned for public guardianship in fiscal years 2014 through 2019. Analysis included patient characteristics, hospitalization details, and delays in processes of care.
The number of cases rose each year, from eight in 2014 to 44 in 2019. The average patient age was 66 years, 62.2% were male, and 39.1% were undomiciled. 25.6% were known to have a history of, or current, substance use disorder, and 25.6% were known to have a primary psychotic disorder. The two most common conditions that impaired capacity were neurocognitive disorders (56.4%) and psychotic disorders (17.9%). The two most common reasons why a patient did not have a surrogate was because they had no family nor friends (46.2%) and possible surrogates had explicitly declined involvement (17.9%). The C-L Psychiatry service was consulted in 71.1% of cases.
"The number of unrepresented patients our hospital petitioned for public guardianship for has more than quintupled over the last five years," say the poster presenters. "Involvement of C-L Psychiatry was common for capacity evaluations and management of psychosis. While this data is from one academic medical center, it may be representative of a national trend."
Dr. Kilpatrick: "The C-L psychiatrist is frequently consulted to lend expertise in guardianship cases in the hospital setting. The authors set out to identify the factors that increase the patient's risk of requiring public guardianship and further define the C-L psychiatrist's involvement in these cases. Their findings are important in that they have the potential to identify early on those patients who may be at risk for requiring a public guardian and also improve the role the C-L psychiatrist can take in these cases. The majority of C-L psychiatrists who work in hospital settings will benefit from the data introduced in this study. Furthermore, given the study took place in a large, urban, tertiary care center, it is likely highly generalizable to other such insitutions that provide C-L psychiatry services.
The Effectiveness of Collaborative Care on Depression Outcomes for Racial/Ethnic Minority Populations in Primary Care: A Systematic Review
Lead presenter: Jennifer Hu, MD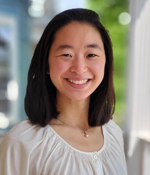 Racial/ethnic minorities experience a greater burden of mental health outcomes compared to White adults in the US—largely due to failures to access services. The collaborative care model is increasingly being adopted to improve access to services and to promote diagnosis and treatment of psychiatric diseases.
This systematic review seeks to summarize what is known about collaborative care on depression outcomes for racial/ethnic minorities.
The review, of 10 randomized controlled trials and nine observational, show there is potential that collaborative care, with or without cultural/linguistic tailoring, is effective in improving depression for racial/ethnic minorities, including those from low socioeconomic backgrounds. 
Overall results suggest that a high-fidelity, well-implemented collaborative care program designed with understanding of, and input from, the local context will more effectively improve depression in minority populations than a program that boasts only culturally sensitive care.
Technological components (e.g., computerized therapy modules, telemedicine) also appear to have been effective in improving depression for racial/ethnic minority adults, though more research is needed in this area.
Questions remain, however, over what elements of cultural adaptation are most helpful; factors behind the difficulty in recruiting minority patients for such studies; and how the inclusion of virtual components changes access to and delivery of care.
Dr. Kilpatrick:
"The authors take on an incredibly important and timely topic here, in this eloquent systematic review of the effectiveness of collaborative care on depression outcomes for racial/ethnic populations in primary care. It is crucial for the C-L psychiatrist to understand this literature so collaborative care models can be designed and implemented effectively in these underserved populations. As collaborative care models have the potential to improve access to mental health services often not received by underserved racial and ethnic populations, understanding the critical components specific to such interventions is critical for success. Academy members will undoubtedly benefit from this work as they consider implementing such programs in their own institutions and communities."
REFERRAL PROCESSES
Assessing Medical Providers' Perceptions of the Referral Process to Outpatient Psychiatry Clinics
Lead presenter: Maria Hadjikyriakou, MD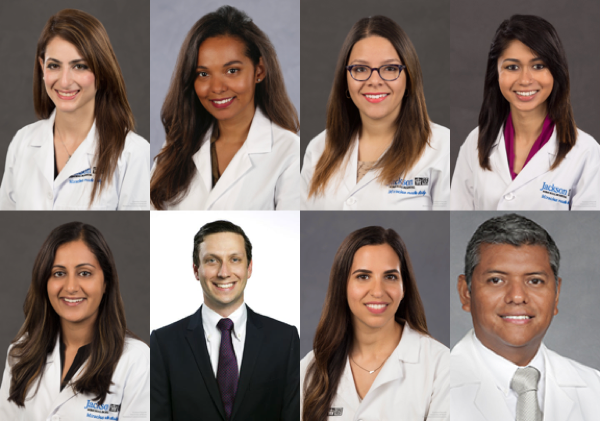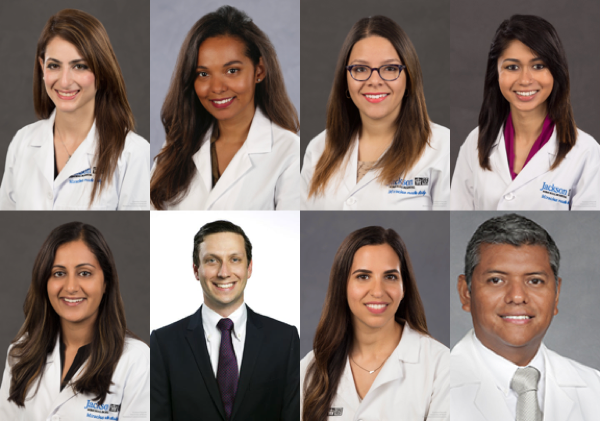 This project identifies perceived barriers to referring patients to mental health treatment; recognizes that these barriers can be hospital system-dependent; and advocates that they should be addressed to improve the referral process for patients.
The poster presenters surveyed physicians' perceptions of the current referral process as part of a quality improvement project.
Participants rated their confidence in their knowledge (on a five-point Likert scale) for three survey items:
How to refer patients to the academic hospital's psychiatry clinic.
How to refer to a community psychiatry clinic.
How to determine which patients are suitable for referral.
Participants were also encouraged to list barriers they have experienced in referring patients to outpatient psychiatric facilities.
Forty-seven responses were collected across various specialties (including Internal Medicine, Medicine-Pediatrics, Obstetrics-Gynecology, Neurology, and Urology), most of which came from Internal Medicine (57%). Eighty-five percent of responses were from residents.
Most participants rated their confidence level as a three or lower on all survey items. The most commonly listed referral barriers included insurance difficulties, absence of an electronic referral system, difficulty contacting clinics, and long wait times.
Dr. Kilpatrick: "C-L psychiatrists often have two clients they are serving: the patient and the consultee. The authors focus on the latter in this quality improvement project that aims to assess the medical providers' perceptions of the referral process to outpatient psychiatry clinics. Utilizing a survey, the authors learned that their medical colleagues were not confident in their knowledge of referring their patients to outpatient psychiatric facilities, nor did they feel they had a grasp on which patients were appropriate to refer. In addition, there were perceived barriers in the overall process. Academy members can utilize this information to review their own institution's referral processes and assess whether similar surveys should be implemented. The authors demonstrate the importance of examining such referral processes."
PEDIATRIC PSYCHIATRY
Consultee Experiences with Integrated Care in a Pediatric Emergency Department
Lead presenter: Shaza Karam, Psy.D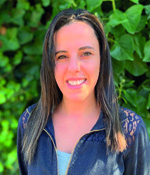 A novel application of an integrated care model in a pediatric emergency department is described by these poster presenters.
Only 20% of children receive mental health services deemed to be adequate in the US and over half a million young people present to an emergency department (ED) each year with mental health complaints.
Pediatric EDs are often limited to triaging severe behavioral health emergencies without providing treatment for lower acuity presentations, such as anxiety, substance use, and posttraumatic stress.
In the integrated care service implemented by this poster's presenters, psychology residents worked with emergency pediatric providers to provide brief psychotherapy, family treatment, and rapid assessment of lower acuity psychiatric presentations under supervision of an attending psychiatrist. Consultants also monitored the ED census to provide proactive case consultation.
Preliminary findings suggest consultees are reporting high degrees of satisfaction with the service. Proactive consultation is common, suggesting that clinicians may be unfamiliar with opportunities for enhancing psychiatric care in this setting.
Dr. Kilpatrick: "Pediatric emergency departments are often significantly limited in services they can offer children presenting with mental health disorders. Given that over half a million youth present to the emergency department annually with mental health complaints, the authors set out to implement an integrated care model in a pediatric emergency department utilizing psychology residents as part of the treatment team. They then measure consultee satisfaction with this novel programing. C-L psychiatrists who work in hospital settings will be very familiar with the needs of their pediatric emergency department and this poster affords them a care model to consider for their home institution."
More posters will be featured in the next ACLP News.