From advancing bioethics working within under-served communities to advocating a new Proactive Psychiatry model…
Visiting Professors Will Promote C-L Psychiatry
ACLP's 2020 awards granted to institutions under the Academy's Visiting Professorship Award program have been announced.
The program allows an institution to receive a one- to three-day visit from an Academy member to promote the understanding and practice of C-L Psychiatry. The award is presented based on evidence of the value or impact of the visit, the qualifications of the professor, and the completeness of the application.
The University of Texas Rio Grande Valley School of Medicine—a new medical school located in the lower Rio Grande Valley on the Border with Mexico—has been granted a Visiting Professorship award by the Academy.
The school of medicine is the only medical school in South Texas, covering an area of 1.7 million people (on the US side of the border) as well as an equal population, and two medical schools, across the Rio Grande in Mexico.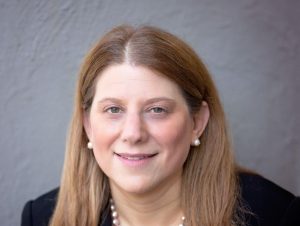 Rebecca Brendel JD,
MD, FACLP
Rebecca Brendel JD, MD, FACLP, will help integrate bioethics into the school's clinical medical-psychiatric interface with a focus on areas such as end-of-life medical decision-making.
Henry Weisman, MD, professor/director of the Psychiatry residency program at the school of medicine, says: "Our medically under-served location at the US-Mexico border, health care disparities, cultural variables, and the needs of documented and undocumented immigrants raise frequent ethical questions which often result in biopsychosocial comorbidity and are reflected in psychiatric consultations."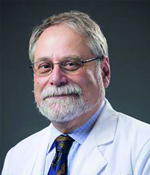 The school of medicine—which will graduate its first residency class in 2021—has a newly-formed Institute of Bioethics and Social Justice, which has an affiliated master's program in bioethics. "The [Visiting Professor] visit will serve to strengthen the ties between our affiliates and provide an identity for Psychiatry within the bioethics initiative," says Dr. Weisman.
"Although there is a richness of C-L Psychiatry experiences at the institution, there has been no coordination and integration of the medical-psychiatric experience. The C-L Psychiatry program has traditionally avoided 'competency' consults, thus depriving residents of a major area of C-L Psychiatry expertise, and an issue of great relevance to our practice."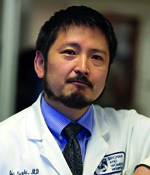 A further Visiting Professorship award has been granted to the University of Illinois Hospital at Chicago's Health Sciences System (UI Health) where Joji Suzuki, MD, will focus on substance use disorders, and interdisciplinary and systems-based approaches to substance treatment.
Dr. Suzuki, director for the Division of Addiction Psychiatry and director of Addictions Education in the Department of Psychiatry at Brigham and Women's Hospital, is a nationally recognized expert in Addiction C-L Psychiatry and addiction education.
UI Health is a 495-bed tertiary care hospital, with 22 outpatient clinics and 12 Federally Qualified Health Centers serving a predominantly minority, economically under-served, population with >70% on public insurance or uninsured.
Academically, UI Health also includes seven health science colleges, including Social Work, Nursing, and Medicine. The UIC Department of Psychiatry is one of the largest psychiatry programs in the Midwest, with 32 attending psychiatrists, 40 residents, and 11 fellows including one addiction psychiatry fellow, as well as clinical psychologists, social workers, nurses, clinical nurse specialists, occupational and music therapists, and marital/family therapists.
"Given our public mission focused on the under-served south and south-west sides, UI Health works with a population struggling with a high burden of substance use disorders, including the highest opioid-related death rates in Chicago," says Abhisek Khandai, MD, MS, assistant professor of clinical psychiatry.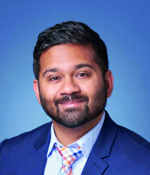 "A significant proportion of patients (at least 10% by some estimates) in our emergency department and inpatient medical wards have substance use comorbidities; at least 20-30% of Psychiatry consults relate to management of substance use disorders."
As a result, UIC Psychiatry is expanding its C-L Psychiatry service (currently there are two attendings) and Addiction Psychiatry service (currently one attending), to meet this population need and enhance its clinical and educational efforts towards treatment of substance use disorders.
Additionally, individual departments have developed programs to treat patients with substance use comorbidity. "We are now working to develop systems-based and interdisciplinary programs to treat substance use comorbidity, however there is a dearth of model programs in the Chicago area," says Dr. Khandai. 
"However, given Medicaid network fragmentation in Illinois and reduced access to care, as well as chronic under-funding given Illinois' dire economic situation, treatment of substance use disorders remains haphazard for our patients, and scattered amongst outpatient, inpatient, and emergency settings.
"UI Health has strong champions for patients with substance use disorders across several departments but we could use expertise in creating hospital-wide programs to unify those efforts. Additionally, with the right expertise, existing programs could be expanded to treat even more patients and conditions."
Stanford University Medical Center is a further beneficiary of the Academy's Visiting Professorship awards.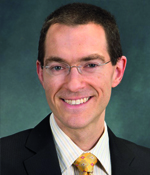 Mark Oldham, MD, chair of the Academy's Proactive C-L Psychiatry SIG, will help develop a proactive, multi-disciplinary, inpatient psychiatric consultation service as part of the institution's  C-L Psychiatry service.
"Our hope is to evaluate different models of proactive consultation and choose the best model for our medical center," says José Maldonado, MD, FACLP, the medical center's professor of psychiatry and behavioral sciences.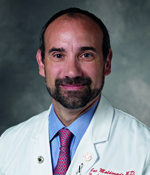 "We are particularly interested in Dr. Oldham's extensive experience in the Behavioral Intervention Team during his tenure at Yale University Medical Center, as well as his contributions in developing the Proactive Integration of Mental Health Care in Medicine (PRIME Medicine) at the University of Rochester Medical Center."
The Stanford C-L Psychiatry service was initiated 27 years ago and has grown from a one-man service to a nine, full-time faculty, board-certified team, based at the Stanford Medical Center.
They cover 41 of the institution's 43 in-patient medical/surgical units. "Our service is incredibly active, with an average of 2000+ inpatient consultations a year," says Dr. Maldonado. "Yet, we strive to fulfill a growing clinical need while providing a robust educational experience to our trainees."
Goals set for Dr. Oldham's visit primarily consist of helping to develop a proactive consult service model, specifically focusing on:
Current infrastructure and personnel needs.
Cost of setting up such service.
Billing and reimbursement structures.
Measuring the improvements and clinical outcomes of such a service.
Impact to patient care and the medical center in terms of quality of care and cost.
Impact on trainee education (i.e., medical student, resident and fellow).
Northwell Health System (Department of Psychiatry)—Donald and Barbara Zucker School of Medicine at Hofsta/Northwell is also granted a Visiting Professorship.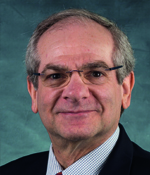 Terry Rabinowitz MD, MS, DDS, FACLP, chair of the Academy's Telepsychiatry SIG, will share expertise on "the what, the why and the how" of telemedicine, especially as it relates to implementation in psychiatric service settings, including the emergency department, C-L Psychiatry service, geriatrics, ambulatory clinics, and off-site programs.
The Department of Psychiatry at Northwell Health System covers not only extensive on-campus inpatient and outpatient programs, but also the Psychiatry service for multiple settings near and far.
"Telepsychiatry can provide the much-needed way of better accessing clinical care and training/supervision," says Hindi Mermelstein, MD, DFAPA, FACLP, faculty of the Northwell and NYU School of Medicine.
"Dr. Rabinowitz, with his extensive telepsychiatry background, is the much-needed expert to help us achieve this goal."
The COVID 19 pandemic forced a shift from in-person care to remote care delivery with a concomitant sudden, unexpected need to develop and create the methods to accomplish these goals, says Dr. Mermelstein. "The experience underscored the need to create and expand the telepsychiatry/telemedicine capabilities of our department and institution—not as a theoretical construct but as real-time current need."