Awards for Best Posters at CLP 2020
Northwestern winners in both first and second trainee places
Best Poster
First place in the 'Best Poster' category at CLP 2020 was awarded to: Utilization of the Broset Violence Checklist to Proactively Engage Consultation-Liaison Psychiatry, presented by Kelly Stinson, MD, Department of Psychiatry, University of Colorado, and Thomas Dunn, PhD, Denver Health and University of Northern Colorado.
Strategies are being developed throughout the US to address behavioral health emergencies in various hospital settings with goals to improve patient care and experiences, along with decreasing the risk of violence against staff and negative experiences leading to burnout and turnover.
In a novel approach, the researchers used a nursing-administered screening tool to predict potentially violent patients so that their behavioral health team could quickly respond to patients behaviorally decompensating.
This poster was one of several submissions with accompanying audio from the presenters—CLP 2020 was the first time the audio option was offered.
Second place was awarded to: Living with Life-Limiting Illness: Adapting the Parenting Concerns Questionnaire for Patients with Advanced Cancer, presented by Savannah Bowers; Mian Wang, PhD; Teresa Edwards, MA; Samantha Yi; Yulissa Gonzalez; Magdelene Ramon, AS; Brittany Daniel; and Eliza Park, MD, FACLP; University of North Carolina-Chapel Hill; Anna Muriel, MD, MPH, Dana Farber Cancer Institute; and Paula Rauch, MD, Massachusetts General Hospital.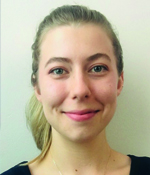 The team adapted and psychometrically tested the Parenting Concerns Questionnaire for patients with advanced cancer (PCQ-AD) in a program part-funded by the National Institutes of Health.
Third place was awarded to: Supporting Primary Care Providers in Managing Complex Patients: Innovations Using a Collaborative Tele-mentoring Model, presented by Kathleen Sheehan, MD, DPhil, FRCPC, University of Toronto, on behalf of colleagues from ECHO-CPM, the Extension for Community Healthcare Outcomes-Ontario Complex Patient Management: Cheryl Pereira, MPH; Javed Alloo, MD, CCFP, MPLc; Mark Bonta, MD, FRCPC; Jennifer Carroll, MPH; Thiyake Rajaratnam, MSc; Eva Serhal, MBA, PhD; Jodi Wolff, MSW, RSW; Maria Zhang, RPh, BScPhm, PharmD, MSc; and Sanjeev Sockalingam, MD, FRCPC, MHPE, FACLP.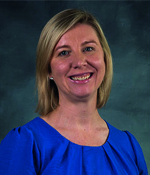 ECHO-CPM is a virtual 'hub and spoke' educational program, launched by the Centre for Addiction and Mental Health, and focused on building primary care provider capacity in assessing and managing patients with co-occurring and multi-morbid physical and mental health concerns.
Record registration
All of 1,336 people registered to attend the Academy's first-ever digital annual meeting—a record registration for an ACLP annual meeting. The previous year, in person in San Diego, registrations totaled 1,199. Currently, ACLP has a membership totaling 1,930.
Best trainee poster
Northwestern featured in both first and second places!
First place was awarded to: Mindfulness-Based Stress Reduction as Adjunctive Therapy for Postural Orthostatic Tachycardia Syndrome, presented by Brittany Goldstein, MD, Northwestern Memorial Hospital; Amy Nowacki, PhD, Wendy Sweet, MS, Samantha Stefl, MS, Robert Wilson, DO, and Christine Moravec, PhD, Cleveland Clinic Foundation; and  Carolyn Fisher, PhD, Eating and Behavioral Health Associates.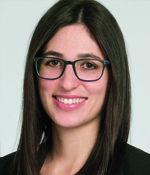 Postural orthostatic tachycardia syndrome (POTS) is a disorder of the autonomic nervous system that has been associated with low heart rate variability (HRV) and high psychological stress levels. Mindfulness has been shown to improve HRV and physical/psychological symptoms, such as those related to POTS. This pilot study explored the use of an eight-week, self-directed online mindfulness-based stress reduction (MBSR) program in an adult population with POTS.
Outcomes suggest that such a program may be a beneficial adjunctive therapy for adults with POTS by improving somatic and psychological symptom burden. There may also be a role for behavioral/psychological interventions, including MBSR programs, in helping patients with POTS adequately manage living with the symptoms and related stressors of this chronic illness. C-L psychiatrists may be the first to offer such interventions as an adjunctive treatment.
Second place was awarded to: Costs Associated with Escalating Need for Hospital-Petitioned Public Guardianship, presented by Andrew Matrick, MD, MBA; Emma Babb, MD; Teresa Pollack, MS, CPHQ; and Lisa Rosenthal, MD, FACLP, Department of Psychiatry and Behavioral Sciences, Northwestern University.
Obtaining public guardianship is an arduous, costly process for hospitals. The poster team reviewed 156 public guardianship cases at their large, academic medical center—and created a model for estimating costs. Diagnoses significantly associated with the need for guardianship suggest that C-L psychiatrists are well-poised to lead optimization of this process.
Third place was awarded to: Assessing the Need for In-Person Evaluations following Psychiatric E-Consults, presented by Cecilia Zemanek, BS, University of South Florida Morsani College of Medicine; and Katherine Martin, MD, Lehigh Valley Health Network.
E-consults are increasingly being implemented across hospital networks with recommendations for in-person follow-up periodically being made by the consulted psychiatrist. Less is known about what factors contribute to the need for this recommendation and whether it is related to the psychiatric diagnosis of the referred patient or the question type posed by the primary care provider (PCP) to the psychiatrist.
The poster team study found that anxiety, depression, and bipolar disorder were the most common diagnoses PCPs consulted about. Most questions were related to drug treatment.
As e-consult services continue, it will be helpful to track the clinical features that most commonly result in a referral for an in-person evaluation—to help guide PCPs and psychiatrists about which patients are best suited for an e-consult and which are best suited for an in-person referral.
Best case report poster
Winner of the best case report section was: Suicidality as a Side Effect of Phenytoin: Case Report and Review of Literature, presented by Shi Xun (Dave) Fang, BS; Sree Reddy, DO; and Sahil Munjal, MD, Department of Psychiatry, Wake Forest School of Medicine.
Patients with epilepsy are particularly vulnerable to depression and suicidality. Understanding the role of anti-epileptic drugs (AEDs) in exacerbating psychiatric symptoms is critical in monitoring patients during treatment.
The poster team highlighted the case of a patient who presented with a suicide attempt after initiation of Phenytoin for his seizures. They also reviewed literature on psychiatric and behavioral side-effects of AEDs.
C-L psychiatrists need to be up-to-date on AED-induced side-effects when liaising with neurology colleagues to recommend increased vigilance, especially for vulnerable patients.