Best Practice Guidelines for Challenging Treatments
Academy members at large will be invited to propose topics
A new process to establish treatment guidelines for C-L psychiatrists proposed by one of the Academy's subcommittees has been approved by the Board.
The guidelines will focus initially on challenging and sometimes controversial treatments (for example, the use of clozapine in patients receiving chemotherapy) in a bid to achieve expert consensus on best clinical practices.
The process—proposed by ACLP's Guidelines & Evidence-Based Medicine Subcommittee—sets out a timetable for developing and publishing best practice principles which:
Reflect the Academy membership's expertise and interests.
Have the potential to impact clinical care more broadly.
Are grounded in scientific literature.
"The aim of ACLP best practice recommendations is to provide an evidence-based framework for clinical evaluation and/or management of problems frequently encountered by C-L psychiatrists," says lead author and former subcommittee chair Paula Zimbrean, MD, FACLP.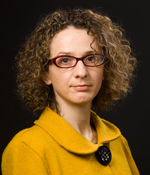 The subcommittee in their proposal give an example of how each guideline may be formulated:
Use of Clozapine in patients receiving chemotherapy
This topic area reflects many Academy clinicians' practice in psycho-oncology and their interest in the field: the psycho-oncology annotated abstracts written by the GEBM have collected nearly 1,000 page views since 2017 on the ACLP website. These clinical questions are typically not covered by other society guidelines, thus allowing the Academy and its members to fill an important void in the field.
Clinical questions:
a. What are the risks of using or discontinuing clozapine in patients receiving chemotherapy?
b. What factors can mitigate these risks?
c. Recommendations for use of clozapine in patients receiving chemotherapy.
Recommendations for practice
a. The evaluation of patients on clozapine in need for chemotherapy should include the following areas of knowledge: psychiatric diagnosis, severity of illness, prior medication trails, support system, patient's insight and ability to cooperate with worsening symptoms.
b. Treatment recommendations: clozapine should be discontinued in the following cases, continued in these other cases, increased monitoring….
Priorities for future research: risk of interactions with new chemotherapies, impact of bone marrow stimulating agents on clozapine induced agranulocytosis.
"The intent is to provide discrete, evidence-based recommendations rather than a comprehensive review of a topic area," says Dr. Zimbrean.
Guidelines, to be reviewed and endorsed by the ACLP Board, will be published on the ACLP website and submitted to the ACLP journal JACLP for possible publication.
Topics for guidelines may be proposed by the Board, the subcommittee, and by Academy members at large. An ad-hoc leader and five or six members from the subcommittee and relevant SIGs will form the core writing group on each topic. Each writing group will identify clinical questions, conduct a systematic literature search, and formulate consensus responses to clinical questions.
Drafted guidelines will be disseminated for comment from relevant SIGs, ACLP committees, ACLP members, and external stakeholders.
Published guidelines will be reviewed by the subcommittee after three years, and a decision made whether to revise the guidelines in the light of subsequent evidence.
Other possible topics discussed by the subcommittee to date are:
Treatment of anxiety disorders in COPD/difficulty with weaning ventilation.
Treatment of MDD in patients with active bleeding/platelet dysfunction.
Management of agitation in patients with hypotension/bradycardia and QTc prolongation.
Treatment of depression (or anxiety, or distress) in cancer.
Treatment of cancer-related fatigue.
Evaluation of organ transplant candidates with serious and persistent mental illness.