'Blinded' Reviews For CLP 2021 Oral Papers and Poster Abstracts
CLP 2021 to be held virtually to protect members during pandemic
'Blinded' reviews of abstracts will be employed at CLP 2021—which will be held digitally to protect members from COVID-19.
Each year the Oral Papers & Posters Subcommittee reviews hundreds of submissions from members interested in presenting their work at the annual meeting.
"This year in an effort to make the review process fair and unbiased we'll be conducting reviews blinded," says subcommittee chair, Michael Marcangelo, MD, FACLP.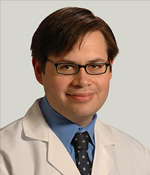 "By not seeing the names of the abstract submitters the work will be judged solely on the quality of the science. 
"We hope to select work that explores every facet of C-L Psychiatry including collaborative care, neuroscience, diversity, equity, and inclusion, and our many subspecialties."
For brief oral presentations, the subcommittee is looking for original scientific contributions that are often data-driven and move the state of the field forward. 
"The standard for brief oral presentations is high and submissions should be reserved for your best original work," says Dr. Marcangelo.  "If accepted, you will have the opportunity to record your presentation for meeting attendees to view at any time. 
"For posters, we are looking for original studies, case series, and case reports that contribute to the knowledge base of C-L Psychiatry. This year, we are looking for a broad array of content in the poster session and welcome submissions that are novel. 
"If accepted, you will have the opportunity to upload a brief verbal presentation to describe your work along with your visually dynamic poster." 
Detailed instructions for both groups of submissions will be in a call for abstracts to be circulated in early February.
As already announced, CLP 2021, the Academy's 68th annual meeting, will be held online.
"In order to protect the safety of our members, the ACLP Board has decided to celebrate the annual meeting online in November," says program chair, Lisa J. Rosenthal, MD, FACLP. "Our goal is to keep the wonderful spirit of the meeting intact while engaging with out members in a virtual environment."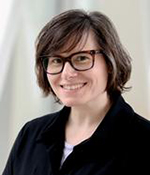 In a fuller statement in the winter edition of the Academy's biennial Newsletter to be published at the end of this month, Dr. Rosenthal describes how planning has begun in earnest with the theme: Advancing knowledge, developing careers, strengthening community.
"This is a complex and broad theme, meant to reflect that the ACLP is more than an academic organization—it is an academic home," says Dr. Rosenthal.
"We are a community of individuals with shared interests, and for many of us the annual meeting is the inspiration and the affirmation for our chosen career."
CLP 2021 will also be "an opportunity for reflection on diversity, equity, and justice, and to celebrate the people who create and engage in this amazing academic organization."
Plenary speakers already confirmed will engage with these thematic topics. Details will follow.