'Activate the Membership' urges COVID-19 Task Force
Academy Board will examine key recommendations
ACLP's Board is being urged to "activate the membership" to provide a blueprint for best practice during the COVID-19 pandemic, and future epidemics, based on learning from experiences of COVID-19.
The Board should encourage Academy members' efforts to research, collate evidence, and write and disseminate best practice guidelines in an orchestrated agenda which could be put into effect through existing and new special interest groups.
That is the key recommendation from an ACLP Task Force set up to examine COVID-19 implications for C-L Psychiatry.
Over coming months, the Board will consider the task force's report which sets out actions needed under five headings:
Remote work and telepsychiatry
"Telepsychiatry is here to stay," says task force chair Peter Shapiro, MD, DLFAPA, FACLP, Columbia University Irving Medical Center.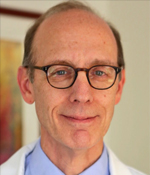 "But what is the best way to use it; how will we be paid for it; and how do we get regulatory systems to permit it?" The Academy, and Academy members, need to:
Collate and disseminate best practices.
Advocate for regulation and reimbursement to support telepsychiatry.
Promote studies of efficacy and outcomes of telepsychiatry.
Support for hospital staff
'Psychological first aid'—originally conceived to support staff during disasters—needs to be further developed into a program pertinent to the epidemic, and implemented, says the task force. The Academy needs to:
Highlight research and offer training resources.
Encourage studies of program effectiveness.
Advocate for support structures for hospital staff.
Support for C-L psychiatrists
The wellness of C-L psychiatrists needs its own program of support. We need to:
Maintain the Academy's COVID-19 listserv and website resources page.
Encourage development of best practice guidelines for 'behavioral codes' and provide training resources on the Academy's website and through workshops at annual meetings. "C-L psychiatrists and other hospital staff may not be able to maintain physical distance from contagious patients who are acutely agitated," says Dr. Shapiro. "Knowing how to deal with that situation so as to avoid infection is critical for staff safety."
Survey members about their wellbeing and concerns; gather data on incidence of COVID-19 among C-L psychiatrists; and assist members who need help in negotiation with their institutions.
Psychiatry and neuropsychiatry of COVID-19
Hospitalized COVID-19 patients have very high rates of acute psychiatric illness. The Academy should:
Encourage research on delirium, acute stress, anxiety, depression, and late neuropsychiatric sequelae of infection.
Disseminate treatment guidelines and best practices.
Advocate against systemic bias and disparities in care among under-served communities.
Advocacy
The ACLP should take stands in support of our patients, our medical colleagues, and ourselves by:
Stating official positions in support of access to and equity in care.
Engaging other stakeholders to support wellbeing of health care workers.
"There is a lot to do and a great deal that we still have to learn," says Dr. Shapiro.
ACLP's president Maria Tiamson-Kassab, MD, FACLP, welcomed the task force's report on behalf of the Board. "The task force chair and members have done an excellent job producing such wide-ranging and valuable recommendations so quickly," says Dr. Tiamson-Kassab. "The Academy's Board and Executive Committee have already reviewed and discussed these recommendations and we are working together with the task force to plan how as many as possible of them can be implemented."