Selection from the latest research impacting C-L Psychiatry
'Interactions between Psychiatry and Neurology should be seen as a constructive cooperation instead of a fatiguing conflict'
Research: When Mind Meets Brain: Essentials of Well-Coordinated Management of Psychiatric Disorders in Neurological Diseases
Authors: Gustavo Medeiros, MD; Susan Turkel, MD, FACLP; Katherine Brownlowe, MD; Thomas Cummings Jr, MD; Davin Quinn, MD, FACLP; Durga Roy, MD.
Abstract/Extract: This review provides practical instructions and directions on how to integrate neurological and psychiatric care for inpatient treatment of psychiatric disorders in neurological diseases.
Data from different medical specialties indicate that primary teams do not follow recommendations in 10 to 47% of consultations—which may negatively interfere with patient outcomes and adversely affect the alliance between primary and consultant teams.
Establishing clear, frank, and, preferably, oral communication is recommended. "A collegial and non-judgmental communication is crucial for an effective collaboration," say the authors. "Interactions between Psychiatry and Neurology should be seen as a constructive cooperation instead of a fatiguing conflict." Where the primary team disagrees with the consulting team, both should discuss the case, preferably face-to-face. "A collaborative approach to disagreements might turn into a unique learning experience."
Importance: The prevalence of psychiatric disorders in neurological patients has been estimated at between 24 and 51%. The most common psychiatric problems are mood disorders, particularly depression and anxiety disorder.
Availability: Pre-publication in the Journal of the Academy of Consultation–Liaison Psychiatry (JACLP)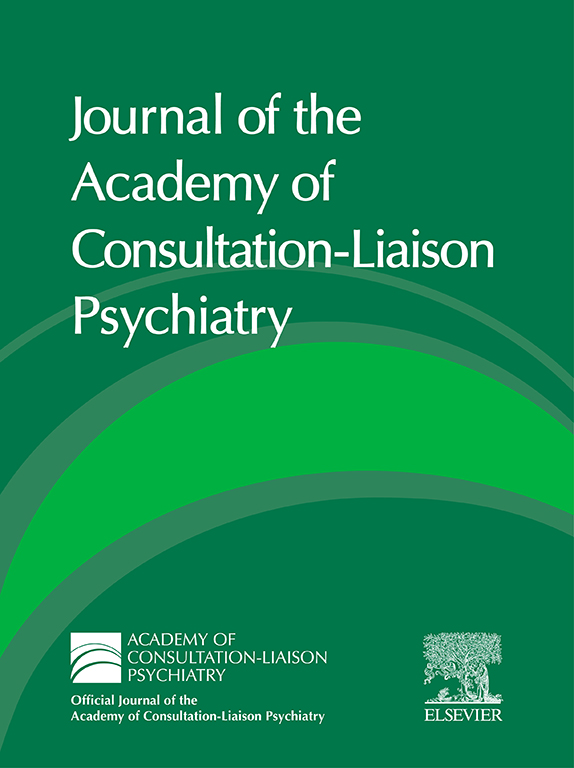 'Depressive symptoms among health care workers during pandemic result from insufficient recovery time'
Research: Psychosocial burden and working conditions during the COVID-19 pandemic in Germany: The VOICE survey among 3678 health care workers in hospitals
Authors: Eva Morawa, PhD; Caterina Schug, M.Sc; Franziska Geiser, MD; and colleagues.
Abstract/Extract: This research examines self-reported mental distress, psychosocial burdens, working conditions, and potential risk and protective factors for depressive and anxiety symptoms during the COVID-19 pandemic among health care workers in Germany.
Physicians, nurses, and medical technical assistants all demonstrated significantly elevated depressive and anxiety symptoms when compared with the general population before the pandemic, but lower than the general population during the pandemic.
Higher levels of depressive symptoms were associated with insufficient recovery during leisure time, increased alcohol consumption, and less trust in colleagues in difficult situations. In addition, elevated anxiety scores were related to increased fear of becoming infected with COVID-19.
Importance: This was the largest survey on mental health of health care workers conducted during the first wave of COVID-19 in Europe. It indicates the need for regular mental health screening and prevention programmes. Medical technical assistants seem to be the most vulnerable group.
Availability: Publication report in Journal of Psychosomatic Research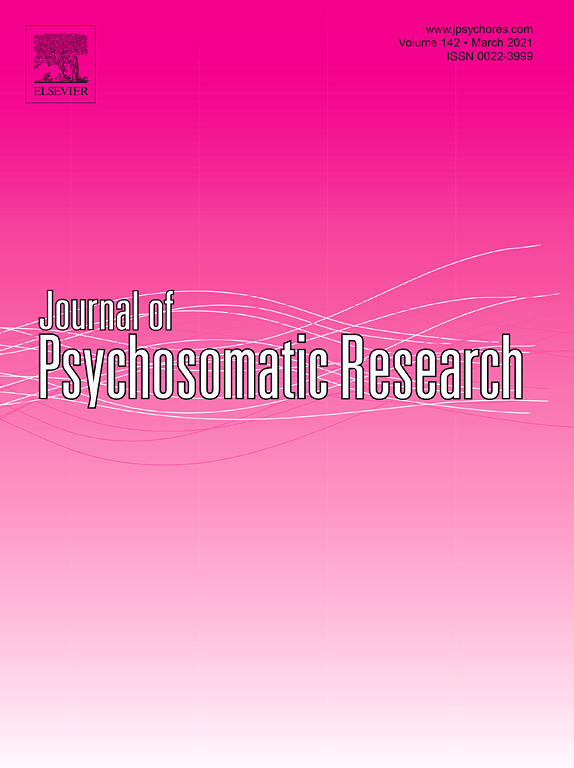 'Patients obtaining medications from unregulated online sources—which prove difficult to discuss with clinicians—put themselves at significant risk'
Research: Self-Medication of Paraphilic Ideation Contributing to a Pulmonary Embolism: A Case Report
Authors: Elliot Pohlmann, MD; Lauren Nutile, MD; James Levenson, MD, FACLP.
Abstract/Extract:  Autogynephilia, a paraphilic condition characterized by a male's sexual arousal at the idea of himself as a female, is a relatively unfamiliar topic in C-L Psychiatry.
The research describes the case of a male patient who obtained medications without prescription (an estrogen supplement) to alleviate the effects of a paraphilic preoccupation that he self-diagnosed as autogynephilia. This is believed to have led to spontaneous bilateral pulmonary emboli formed during hospitalization.
Importance: This report calls attention to the abilities of patients to obtain medications from unregulated online sources without physician oversight. In the context of thoughts or behaviors that prove difficult to discuss with clinicians, this may leave some patients at significant risk.
Availability: Pre-publication report in the Journal of the Academy of Consultation-Liaison Psychiatry (JACLP)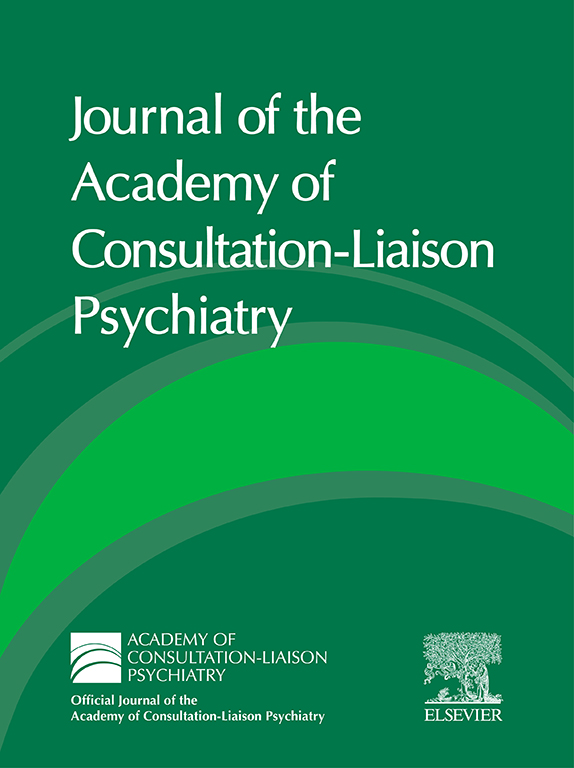 ASQ toolkit results from more than 90,000 young people over three years
Research: Universal Pediatric Suicide Risk Screening in a Health Care System: 90,000 Patient Encounters
Authors: Kimberly Roaten PhD, CRC; Lisa Horowitz, PhD, MPH; and colleagues.
Abstract/Extract: This research assesses the characteristics of suicide risk among young people presenting for health care through a retrospective analysis of the Ask Suicide-Screening Questions tool administered to patients aged 10–17 years in a hospital system, including an emergency department, inpatient medical units, and primary care clinics. Demographic and clinical data from three years of encounters were analyzed.
The sample consisted of 91,580 pediatric encounters, predominantly white Hispanic and women, with one-third speaking Spanish. Across health care settings, 2.9% of encounters produced positive suicide risk screens, with the highest rate in the emergency department (8.5%). Acute positive screens, indicating imminent risk for suicidal behavior, accounted for 0.3% of all encounters.
Approximately one-fourth (27.6%) of encounters for psychiatric presenting problems screened positive compared with 2.3% for non-psychiatric encounters. Positive screens were less common among pre-teen (1.8%) than in adolescent (3.1%) encounters.
Importance: Suicide ranks as the second leading cause of death among young people aged 10-24 in the US. Even more common than death by suicide are suicide attempts and suicidal thoughts. Early detection is a critical prevention strategy. The majority of people who die by suicide visit a health care provider within months before their death.
Availability: Journal of the Academy of Consultation-Liaison Psychiatry (JACLP)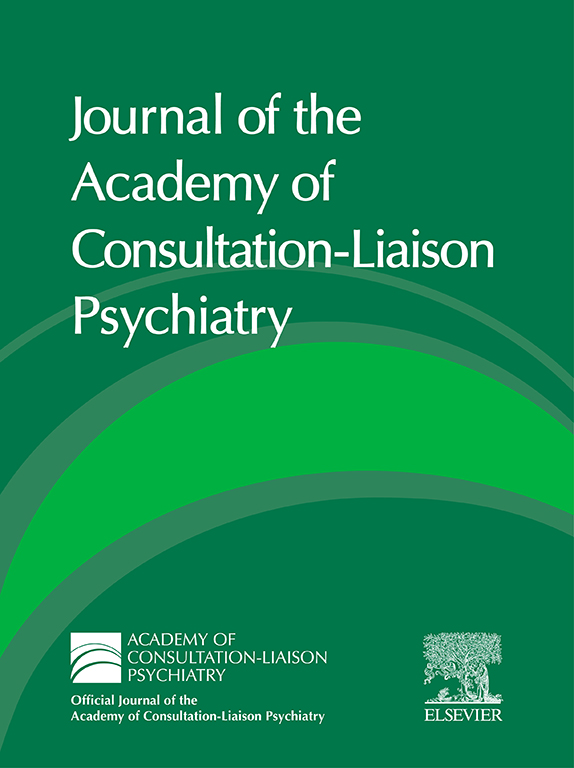 'Mindfulness training among lonely, older people buffers glucocorticoid resistance'
Research: Mindfulness-Based Stress Reduction Buffers Glucocorticoid Resistance among Older Adults
Authors: Emily Lindsay, PhD; David Creswell, PhD; and colleagues.
Abstract/Extract: Mindfulness interventions have been effective for improving a range of health outcomes; however, pathways underlying these effects remain unclear. Inflammatory processes may play a role, possibly through increased resistance of immune cells to the anti-inflammatory effects of glucocorticoids.
This research examines whether mindfulness training mitigates glucocorticoid resistance (GCR) among lonely, older adults. A significant effect was found between pre- and post-intervention: mindfulness-based stress reduction buffered GCR increases.
Importance: Results suggest reasons why mindfulness can be an effective treatment among at-risk, lonely, older adults—a growing proportion of the population—and suggest value in further research.
Availability: Publication in Psychosomatic Medicine