Academy Members Advocate for 'More Equitable Population-Based Care' at APA Annual Meeting
'Referred patients are unlikely to be the only ones in need, or even those most in need, of care'
If you've registered for the American Psychiatric Association (APA) three-day annual meeting online, starting Saturday, May 1, don't miss the ACLP presidential symposium at 4:00 PM EDT.
Four ACLP members will be presenting on Population-Based Approaches for Patients in Medical Settings: Delivering More Equitable Care? The presenters will give a live Q&A after the symposium is streamed.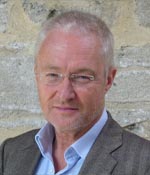 Academy president 2019-2020, Michael Sharpe, MA, MD, FACLP, will describe the challenge of providing equitable and effective psychiatric care.
He will describe the limitations of a referral-based model of practice and propose population-based approaches as a solution.
"Much of psychiatric practice is referral-based," says Dr. Sharpe. "This approach to providing care has the advantage of limiting demand on scarce psychiatric services. But it has the disadvantage that referred patients are unlikely to be the only ones in need, or even those most in need, of care.
"A change in approach to thinking of the needs of the whole population, and not just the individual member of that population, revolutionizes care. Care based on identified need offers more equitable provision of psychiatric care.
"The delivery of population-based care also poses challenges: it requires a systematic approach to identifying need, for example by screening. It also requires the extension of care to a greater number of patients, for example by using physicians' assistants and telemedicine."
In his presentation, Dr. Sharpe will introduce talks by Academy members describing innovative population-based service models in three different medical settings—perinatal care, cancer care, and inpatient medical care.
"The lessons learned from these new models will help us to think about how best to deliver psychiatric care, not only in C-L Psychiatry but in any clinical setting," Dr. Sharpe says.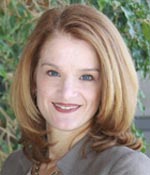 Nancy Byatt DO, MBA, FACLP, will describe integrated perinatal psychiatric care. Mental health or substance use disorders affect one in five women during pregnancy or during the year postpartum. These disorders increase the risk of adverse maternal, infant, and child outcomes and account for 9% of maternal mortality.
Given that frontline perinatal care providers are in an ideal position to intervene, Dr. Byatt will recommend that psychiatric care is integrated into perinatal care. She will also review how to detect, assess, and treat perinatal mental health and substance use disorders in perinatal care settings and models for doing so.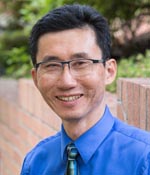 Jesse Fann MD, FACLP, will address collaborative psychiatric care of cancer patients. He will say that despite distress screening, it remains a challenge to ensure that all patients identified as having a psychiatric need receive evidence-based treatment.
Dr. Fann will discuss how to implement collaborative care by describing the model's core principles and tools for implementation within oncology settings, and present experience of collaborative care at the Seattle Cancer Care Alliance as an example.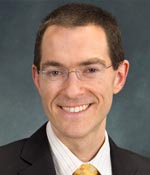 Mark Oldham, MD, will describe proactive psychiatric consultation in the medical inpatient setting. He will review how four principles are implemented within Proactive C-L Psychiatry—a population approach, a prevention mindset, multidisciplinary teamwork, and cross-specialty integration.
"Medicine is moving toward more integrated and team-based care," says Dr. Sharpe. "This trend will demand changes in traditional psychiatric practice. The practical innovations described in this APA symposium will help all psychiatrists to think about where they want to take their clinical practice in the coming years, so that they are well equipped for the future of health care."
The APA's annual meeting theme for 2021 is Finding Equity Through Advances in Mind & Brain in Unsettled Times.