Selection from the latest research impacting C-L Psychiatry
Analysis of an alternative payment model
Research: Association of Physician Group Practice Participation in Bundled Payments With Patient Selection, Costs, and Outcomes for Joint Replacement
Authors: Karen Joynt Maddox, MD, MPH, et al.
Abstract/Extract: Medicare and other payers are increasingly moving toward alternative payment models in which clinicians are paid for the quality, rather than solely for the quantity, of care they provide. One example is Medicare's Bundled Payments for Care Improvement (BPCI) program which ran from 2013 to 2018.
In this study, researchers set out to determine whether participation in BPCI among physician group practices was associated with advantageous, or deleterious, changes in costs or patient outcomes.
Importance: BPCI was an important experiment in physician-focused alternative payment models. However, little has been known till now about whether the program was associated with better quality outcomes or lower costs. Also see: Which Way Will Biden Go on Health Care?
Availability: Published by JAMA Health Forum.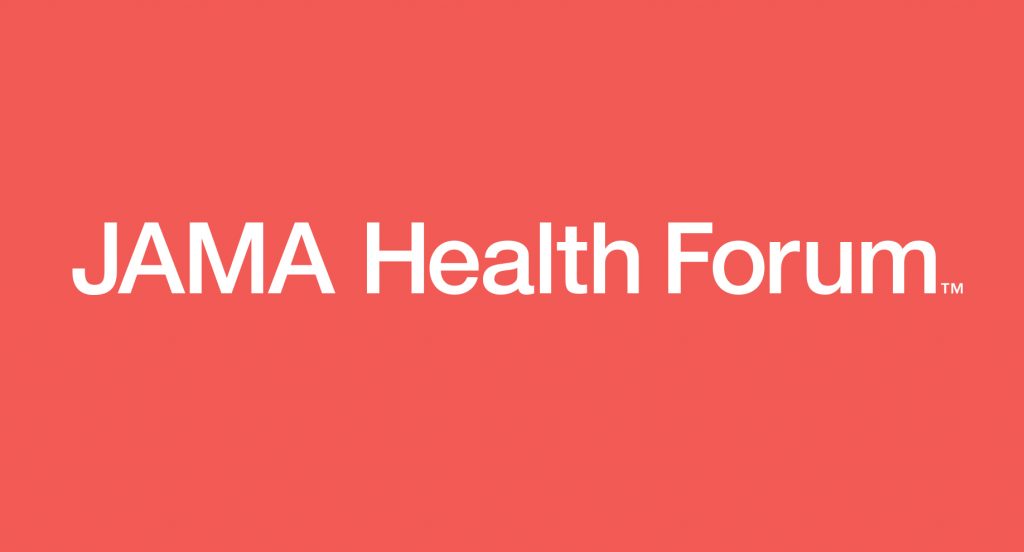 Balancing therapeutic intent and delirium risk
Research: Stratified Delirium Risk Using Prescription Medication Data in a State-wide Cohort
Authors: Thomas McCoy Jr, MD, et al.
Abstract/Extract: Medication side-effects are a possible source of modifiable delirium risk and provide an opportunity to improve delirium predictive models.
This study, funded by the National Institute of Mental Health, characterized the risk for delirium diagnosis by applying a previously validated algorithm for calculating central nervous system adverse effect burden arising from a full medication list.
Researchers found that greater risk for delirium is associated with a greater cumulative medication burden score based on medication side-effect data after adjusting for demographics, clinical features, anticholinergic risk score, and total number of medications.
Importance: This scalable and easily implemented medication burden score could be incorporated into delirium prevention programs and provide an approach to balancing therapeutic intent and delirium risk.
Delirium is associated with increased morbidity and mortality. It is also associated with longer mechanical ventilation, longer length of hospital stay, longer intensive care unit stays, increased rate of institutional discharge, increased risk of readmission, lower post-hospital health-related quality of life, and post-hospital cognitive deficits—as well as increases in medical expenses and a source of increased caregiver burden for clinical staff.
Availability: Published in General Hospital Psychiatry.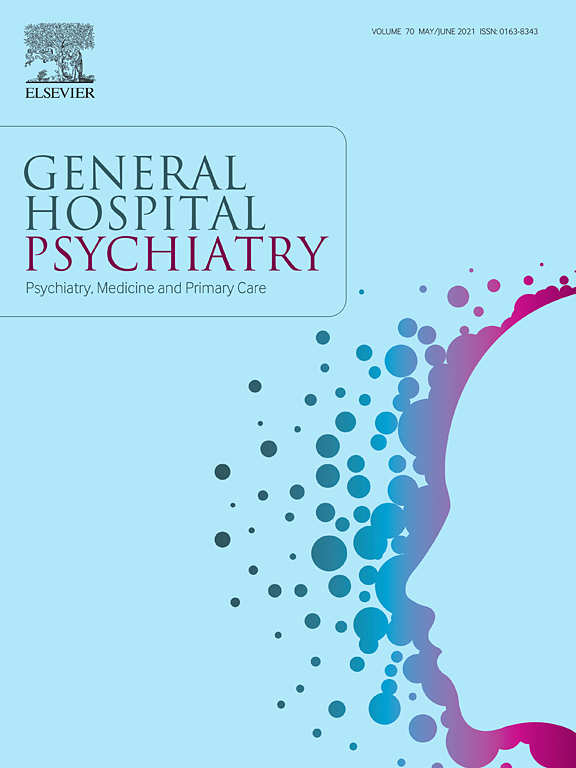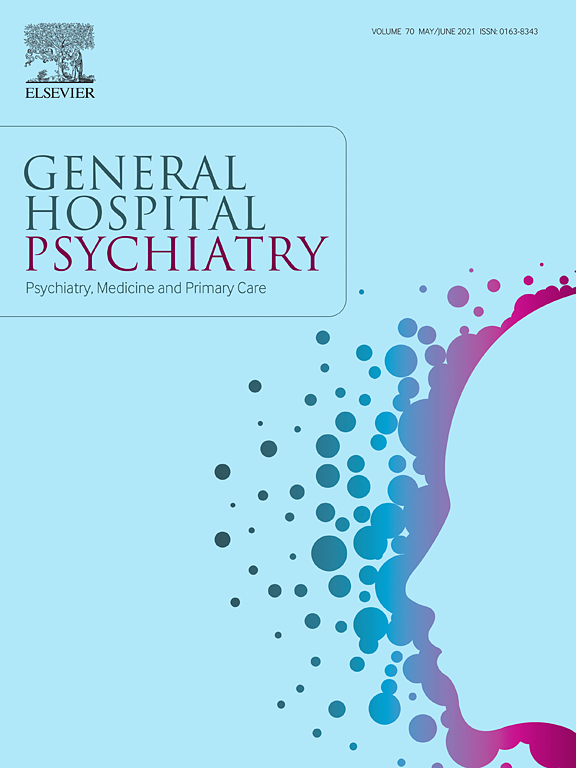 OCD: Under-detected and under-treated
Research: Defining and Addressing Gaps in Care for Obsessive-Compulsive Disorder in the United States
Authors: Meredith Senter, MD, et al.
Abstract/Extract: Obsessive-compulsive disorder (OCD) can be a chronic and disabling illness with a lifetime prevalence of 2%, twice that of schizophrenia. Although effective treatments exist, OCD often remains under-detected and under-treated, say the researchers.
They reviewed literature to define gaps in OCD diagnosis and treatment among US adults. Interventions at the patient, clinician, and health care system levels used to address these gaps are described, and promising approaches from around the world are highlighted.
Suboptimal prescribing of selective serotonin reuptake inhibitor medications and limited use of exposure and response prevention, as a first-line psychotherapy, contribute to OCD under-treatment. Digital health technologies show promise in increasing OCD detection and delivery of evidence-based care and in ensuring continuity of care.
Importance: Given the significant rates of disability, morbidity, and mortality associated with OCD, addressing gaps in OCD care will reduce the US burden of mental illness. This study may inspire further research to determine how the use of digital health technologies can increase the detection and management of OCD.
Availability: Published in Psychiatry Online, American Psychiatric Association.

Preventive measures to counter deep-rooted anxiety during epidemics
Research: Uncovering Physical and Attitudinal Barriers to Adherence to Precautions for Preventing the Transmission of COVID-19 and Anxiety Level of People in Wuhan: 2 Months After the Lockdown
Authors: Yulan Lin, MD, et al.
Abstract/Extract: Studies across 194 cities throughout China early in the COVID-19 outbreak revealed that more than half of the public rated the psychological impact as moderate to severe. In the epicenter, Wuhan, nearly 80% reported deep-rooted psychological anxiety.
This follow-up research, among nearly 2,500 Wuhan residents once the outbreak had peaked, shows a reduction in severe anxiety—but the fact that still 50% of Wuhan residents had moderate to severe anxiety is described as worrisome.
Tackling stigma and discrimination requires a multi-level approach—including public information campaigns to educate and inform the community; interventions focused on cultivating positive views; and the provision of helpful coping strategies, say the researchers. Timely dissemination of authoritative pandemic information on evolving epidemiology and risks is crucial to alleviate negative attitudes and play an important role in alleviating psychological pressure.
Moreover, mental health interventions should be formally integrated into public health preparedness and plans for future epidemics with an emphasis on enhancing C-L Psychiatry (under-developed in China) to manage psychiatric manifestations.
Importance: This study is believed to be the first investigation aimed at preventive measures, attitudes, and anxiety levels of the public in Wuhan, after the COVID-19 peak. Findings could offer an insight into strategies required to effectively address prevention gaps and the provision of emergency psychological intervention beyond China.
Availability: Published by the Journal of the Academy of Consultation-Liaison Psychiatry (JACLP).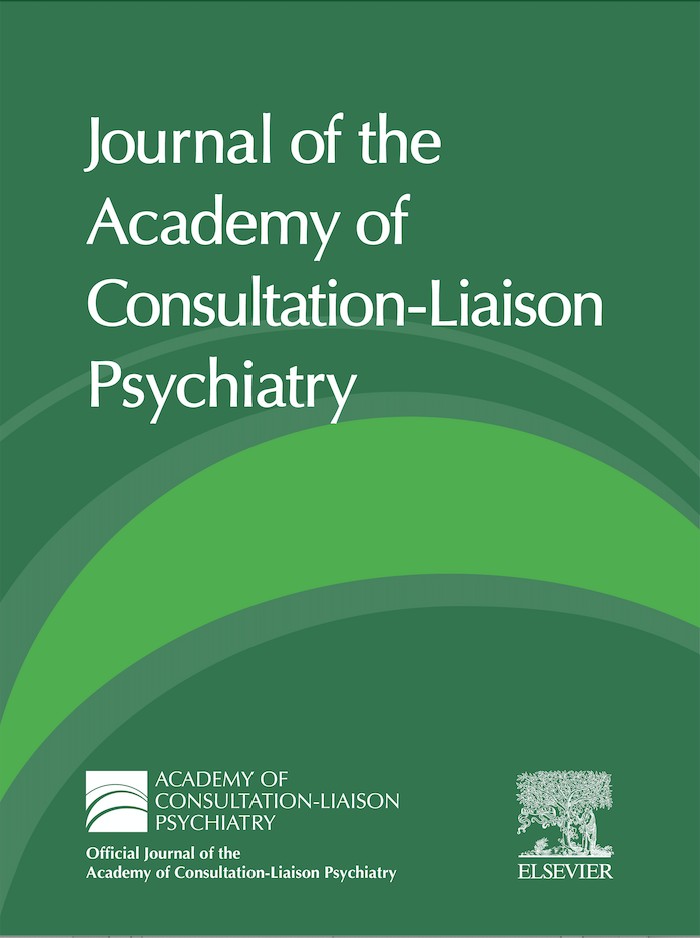 Are social robots acceptable to engage people with dementia?
Research: Acceptability of Social Robots and Adaptation of Hybrid-Face Robot for Dementia Care in India: A Qualitative Study
Authors: Nirupama Natarajan, MA, et al.
Abstract/Extract: Focus groups reported that social robots can be potentially used to engage people with dementia and help with the challenges of caregiving.
Importance: This study is the first of its kind to explore the use of social robots in dementia care in India by highlighting user needs and requirements that determine acceptability.
Availability: Published in The American Journal of Geriatric Psychiatry