Revised Group Structure Proposed to Enable All Members to 'Find Their Home' in the Academy
Multiple membership of SIGs, forums and caucuses is envisaged
A revised structure for Academy groups—enabling all members to find the best space for them to 'feel at home' while sharing their interests and experiences—is in the pipeline.
Currently, the Academy has special interest groups (SIGs), focusing on clinical populations or work settings, forums for C-L Psychiatry fellowship program directors and division directors, and very limited use of caucuses.
As the Academy grows and evolves, the Governance Committee has proposed we should have three types of groups—SIGs, forums and caucuses.
SIGs will continue to align with the practice focus of their members.
Forums will focus on the professional identity of members (such as their administrative position or career stage).
Caucuses will focus on the personal identities of members.
"We want to welcome members of all backgrounds and understand that each group will have both unique issues and shared experiences," says Sherwood Brown, MD, FACLP, who chairs the Governance Committee.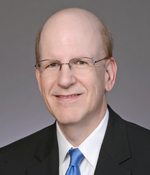 "We propose to use caucuses as one mechanism whereby groups, based on the identity of the members (ethnic, gender, race) can develop and grow within the Academy.
"The diverse background of our membership is highly valued and fostering this diversity should be a part of our mission.
"Examples of potential caucuses may include, but are not limited to, LGBT, women psychiatrists, and other groups related to the identity of the C-L psychiatrist, and not necessarily the primary focus of their work."
Caucuses, like SIGs, will be open to any interested member. Members will not have to self-identify with the group to join a caucus. However, forums will be open only to people who have the professional role that is the focus of the forum.
Potentially, members could belong to multiple groups.
Most existing SIGs will continue as they currently exist. One or two are being consulted further about whether they might change. The Early Career Psychiatrists SIG may wish to adopt forum status [co-chair Jai Gandhi, MD, told an online meeting of SIG leaders last month the SIG was concerned in case membership of the SIG became restricted and depleted contributions to its listserv.]
Whereas the meeting was told one of the newest SIGs, the Hispano-American C-L Psychiatry SIG, would have preferred caucus status from its outset had that category been available [co-chair Carlos Fernandez-Robles, MD.]
In fact, the meeting was told it was the formation of the Hispano-American C-L Psychiatry SIG that inspired the proposed development of caucuses, [Board director, Madeleine Becker MD, FACLP: "It was the beginning of something new."]
New groups could include formation of a foreign medical graduates' caucus which could offer particular support to early-career psychiatrists facing obstacles to their careers in the US [Paula Zimbrean, MD, FACLP, co-chair Transplant Psychiatry SIG.]
And, although the meeting broadly endorsed the proposal, there were a few reservations and queries:
More resources—leaders and co-ordination—would be needed for an increased number of groups [Katie Sheehan, MD, chair Research SIG.]
Clarity was needed on how all groups' voices could be heard and how feedback could reach the Executive Committee and Board [Scott Simpson, MD, MPH, co-chair Emergency Psychiatry SIG.]
Challenges of accommodating all prospective groups and committees wishing to meet at in-person annual meetings will need to be overcome, while the number of breakout rooms available at conference hotels is often limited [James Vrac, CAE, executive director.]
It will be up to members to propose the setting up of SIGs, forums and caucuses [Board director Phil Bialer, MD, FACLP] and, whatever the categories, members will run their own groups [James Vrac: "The executive office is not in a position to police group membership."]
The proposal had previously been positively received by the Board who will now consider feedback before deciding on next steps.
The Board had already announced that a report from all group chairs will be submitted to the Governance Committee for review annually. Groups will be expected to provide evidence of activity (e.g., meetings, communication) during the year and feedback on how ACLP can help facilitate these activities and support the professional development of their members.