Academy's Advocacy Strengthened by Appointment at AMA
'It is an important strategic move on the part of the ACLP'
L Lee Tynes, MD, PhD, FACLP, Tulane Medical Center, New Orleans, has been appointed ACLP's delegate to the American Medical Association's Specialty and Service Society caucus (SSS).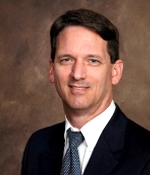 "Although I'm just getting my feet wet with this appointment, I believe that it's an important strategic move on the part of the ACLP," says Dr. Tynes. "During my first Psychiatry Section Council, Dr. Patrice Harris (immediate past president of the AMA) spoke to us about the growth of Psychiatry's presence in AMA leadership in recent years. I'm honored to have this chance to bring ACLP's voice to join that movement."
The SSS caucus is made up of more than 130 national medical societies, military service groups, and professional interest medical associations.
There are two categories of groups in the SSS: those societies that have seats in the AMA's prestigious House of Delegates and those seeking admission to the House—AMA's legislative and policy-making body.
They include organizations such as the American Academy of Addiction Psychiatry and the American Academy of Emergency Medicine.
ACLP is seeking admission to the House. At any given time, approximately 20 SSS groups are waiting to gain admission. SSS groups already admitted include:
125 national medical specialties.
Three professional interest medical associations.
Five military service groups.
An organization must be represented in the SSS for three years before it is eligible to seek admission to the House.
The AMA, founded in 1847, is the largest association of physicians—both MDs and DOs—and medical students in the US. The AMA's mission is "to promote the art and science of medicine and the betterment of public health."
In addition to participating in the SSS, societies must comply with several other criteria for admission to the House.
Dr. Tynes' appointment by the ACLP Board reflects one of the Board's strategic priorities: to work with other professional organizations to unify the Academy's efforts to advocate for our patients and our membership.