Your Chance to Influence the Framing of ACLP's Position Statement on Delirium
'This is one session you won't want to miss'
A plenary presentation and debate on the definition and conceptualization of delirium will be a real-time interaction among a prestigious panel of four at the digital CLP 2021 in November.
Program chair, Lisa J. Rosenthal, MD, FACLP, aims to derive an ACLP policy statement from the session—enabling the wider audience of ACLP members to influence its framing.
The speakers come from different interdisciplinary perspectives including psychiatry, neurology, and neurocritical care. Moderating the debate, with a tough job on her hands, is ACLP past-president (2014-15) Cathy Crone, MD, FACLP, who, significantly, has been appointed chair of a working group to develop guidelines on delirium for the American Psychiatric Association (APA).
The importance of the subject to C-L psychiatrists was demonstrated by the Academy's evidence-based lobbying to have the diagnosis-related group coding for delirium upgraded, putting it on an equal footing with metabolic encephalopathy.
The panel alongside Dr. Rosenthal at the plenary comprises: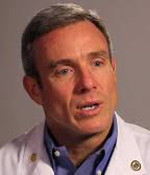 Wes Ely, MD, MPH, Vanderbilt University Medical Center, a pulmonary and critical care specialist, who is well-known for publications on valid measurement tools for delirium and the use of antipsychotics and other treatments in delirium. His YouTube video Fighting ICU Delirium is trailed as: You survived COVID, but at what cost? He says: "It's a delirium factory out there…machines, tubes, wires, drugs, isolation, confusion…how can we protect the dignity and sanity of our patients when they're at their most vulnerable?"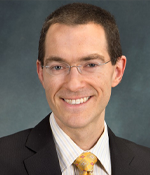 Mark Oldham, MD, University of Rochester Medical Center, chair of the Academy's Proactive C-L Psychiatry SIG, and treasurer of the American Delirium Society. He says: "We are not moving forward in any substantial ways with understanding delirium and tailoring treatments." Dr. Oldham is a member of the APA working group on delirium.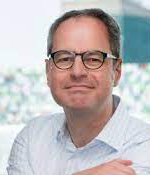 Arjen Slooter, MD, PhD, University Medical Center Utretcht, is a neurologist whose research focus is on delirium in ICU patients, particularly drug side-effects, imaging, long-term outcomes after a critical illness, and the development of an EEG-based monitor for delirium detection. He chaired the delirium section of the Pain, Agitation/Sedation, Delirium, Immobility, and Sleep Disruption guidelines of the (American) Society of Critical Care Medicine.
"This is one session you won't want to miss," says Dr. Rosenthal. "Every year there is a spectacular output of academic content at the annual meeting, and a primary goal for ACLP 2021 has been to capture some of this unique content. Abstracts of papers and posters are being published in a supplement to the JACLP, and the hope is that this unique plenary session will directly produce a publication. Join the debate by chat and help us determine the definition of delirium and future goals for research."
The 90-minute plenary will be staged on November 12 at 10.15am US Eastern Time.