Class of Six Selected for 2021-2022 Webb Fellowship Awards
'Sharp, thorough, and efficient clinician… Consistent interests in extending effective care… Easily in the top 10%… A future leader in our field'
A class of six has been selected for the Academy's 2021-2022 William Webb Fellowship Program. Together with an extract from one of their nominations, they are:
---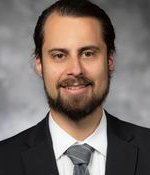 Christian Bjerre Real, MD, MMCI, Memorial Sloan Kettering Cancer Center
During medical school in his native Ecudaor, Dr. Bjerre Real was part of a neurology research group. "From our work, significant research was done in epidemiological stroke data in my country, which led to several publications, many of which are still considered important and quoted in neurological journals," he says. He was also an editor in the Ecuadorian Journal of Neurology.
During residency at Duke University, Dr. Bjerre Real started the Duke psychedelic journal club; won the 'resident teaching award'; kickstarted a tablet-based patient data gathering system in the outpatient clinic; developed a psycho-oncology-based collaborative care implementation plan; and wrote a case series of ketamine use for suicidal patients in the medicine ward who experienced blunt trauma. As chief resident, he developed 'bonding rounds'—through which chief residents can reduce the burden of call to the intern and second-year residents, while helping them find their place in the program and pursue their passions.
"I noticed how the interface between medicine and informatics was becoming more intertwined and relevant with the rise of the electronic health record and big data, so I decided to pursue a master's degree in clinical informatics during my last year of residency," says Dr. Bjerre Real.
As a South American, he says, it has always been important to him to serve the Latino community, "and I made sure to do this through clinical care in the El Futuro—a free-of-charge Latino psychiatric clinic in Durham, NC." As a C-L Psychiatry and psycho-oncology fellow at Memorial Sloan Kettering, he had ~50% Spanish-speaking patients in his outpatient clinic.
Leveraging his informatics knowledge, he developed a Psychiatry clinical summary in the electronic health record for the consultation service—an interface through which the psycho-oncologist can see patient data in a user-friendly way to minimize the burden of charting time, enhance pattern recognition to detect diseases, and create research synergisms. "This has been particularly useful to point out subtleties of patient response to benzodiazepines in alcohol withdrawal, and antipsychotics in delirium," he says.
Currently, Dr. Bjerre Real leads a multidisciplinary workgroup, joined by critical care providers and psycho-oncologists, which focuses on analyzing data from COVID-19 patients, and, in parallel, is working with the NYU psychedelic psychiatry lab to further research into psychedelic-assisted psychotherapy in terminally ill cancer patients.
And he adds: "I plan on researching deep learning algorithms and their potential use for the prediction of delirium, and suicidal ideation development, as well as continue my research of psychedelic-assisted psychotherapy in cancer patients."
Recommended by Matthew Doolittle, MD, C-L Psychiatry Fellowship Program Training Director, Memorial Sloan Kettering 
"It has been a pleasure to see his growth clinically and in a number of active research areas relevant to both general Psychiatry and psycho-oncology, as well as health informatics," says Dr. Doolittle. "Dr. Bjerre Real's program has occurred during the COVID-19 crisis that upended so many aspects of clinical and research training, and he has been able to respond to these challenges not only by continuing his existing program of research, but by identifying new areas of need and ways in which his own areas of interest and preparation might be used to help address them."
---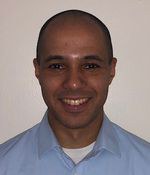 Andrew Drysdale, MD, PhD, Columbia University
Dr. Drysdale plans to link clinical practice, translational research, and administration throughout his career in C-L Psychiatry. The foundations of this work are already underway with his residency research mentor at Washington University in their imaging study of brexanolone treatment for postpartum depression and with his clinical and research mentors at Columbia University.
"The ACLP provides the structure, mentorship, and inspiring environment to foster my aspirations," he says. "I have already benefitted from the ACLP mentorship program. My mentor helped me set concrete educational goals during my PGY-4 year and exposed me to a selection of ongoing C-L Psychiatry research projects. The Webb Fellowship will be enormously helpful in continuing my development."
Recommended by Akinkunle Owoso, MD, Associate Professor of Psychiatry, Washington University School of Medicine in St.Louis
"I have known Dr. Drysdale since his entering the Psychiatry Residency training program at Washington University School of Medicine in 2017 and I have had the opportunity to interact with him in a variety of contexts including on the Consultation Psychiatry service at Washington University/Barnes-Jewish Hospital during his PGY-2 and PGY-4 years, the outpatient resident Psychiatry Clinic during his PGY-3 year, and during individual clinical supervision over the course of his residency.
"Dr. Drysdale is a sharp, thorough, and efficient clinician who is exceptional in all aspects of clinical Psychiatry, with particular strengths in C-L Psychiatry and research. He is a consummate professional and serious in his work and has shown exceptional clinical skill in the treatment of general hospital patients as well as patients on the cancer and perinatal services during residency. Dr. Drysdale treats patients with utmost respect and interpersonal warmth, and is amiable yet clear and intentional in his communication with primary teams and other stakeholders involved in a patient's care.
"In addition to his clinical skills, Andrew has a clear intellectual desire to explore the scientific underpinnings of Psychiatry and potential ways in which advances in research can provide applications for clinical utility. Andrew has been involved in highly impactful research since his time in graduate school with a specific focus on neuroimaging in affective disorders. In discussions with Andrew, he sees neuroimaging as a modality that can serve as a source of broader benefit at the Psychiatry-General Medicine interface as opposed to an isolated research area. A particular area of his current interest is the use of neuroimaging to help in identification of serious affective pathology amongst women in the perinatal period and to assist with monitoring treatment response over time. In this way, he is extremely clear-eyed on the ways in which subspecialty training in the field will move him toward his goals."
---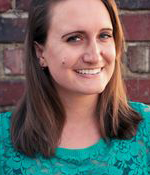 Molly Howland, MD, University of Washington
"Wait, tell me more, implored the neurology resident after I explained why he felt helpless with a patient. The patient had been making several requests and then rejecting the resident's ideas, and I had observed droplets of sweat conglomerate below the resident's hairline. After I taught him about psychological defenses, his face muscles relaxed and his emotional attunement improved when interacting with this patient. This experience of watching my teaching result in more compassionate patient care inspired me to prepare a discussion on the psychological underpinnings of challenging patient behaviors for the rest of the neurology team. This experience also helped me formulate my career goal: to decrease mental health stigma in as many health care providers as possible. To accomplish this goal, I aim to become an effective inter- and intradisciplinary educator and increase others' comfort with managing psychiatric concerns."
Additionally, Dr. Howland has been aiming to increase society's capacity for understanding. "From training peer 'listeners' in college to educating non-psychiatric residents as founder of the UW Psychiatric Interdisciplinary Education Service, to authoring psychiatric services publications, I have attempted to decrease society's tendency toward stigmatization," she says.
Dr. Howland plans to continue scholarly pursuits that inform the extension of quality psychiatric care and interdisciplinary teaching methods and become a leader in the field. "The Webb Fellowship will facilitate my growth as an educator, scholar, and leader. I will exchange ideas with other Webb Fellows about how to incorporate interdisciplinary teaching at our respective programs." The Webb Fellowship, she adds, could position her to reach her long-term goal—becoming a C-L Psychiatry Fellowship program director or residency program director.
Recommended by Joseph Cerimele, MD, MPH, Assistant Professor, University of Washington School of Medicine
"Dr. Howland is an outstanding resident physician and chief resident (as of July 2021) in Psychiatry at the University of Washington School of Medicine. She has demonstrated accomplishments in clinical work, research projects, innovation in educational strategies for trainees, and evaluation of those strategies during residency. Dr. Howland has the skills and interests consistent with the field of C-L Psychiatry."
Dr. Cerimele first met Dr. Howland in August 2018 when she rotated as a first-year resident on the inpatient psychiatry service he was attending on. They worked on a research project that involved primary data collection related to a clinical trial that was ongoing at the time. "Our objective was to assess psychiatrist and psychologist experiences working in telehealth referral and telecollaborative care to community health center primary care clinics in three states." The project was "a good blend of meeting the needs of the clinical trial investigators by providing additional insight into the clinical interventions tested in this effectiveness study, and meeting Dr. Howland's interests of exploring clinicians' experiences in greater detail to understand how to treat patients more effectively in C-L Psychiatry settings and how to best teach clinicians how to do such work."
Dr. Howland also worked as part of a team of three resident physicians, mentored in part by Dr. Cerimele, to conduct a scoping review of the literature on indirect care models for women with bipolar disorder in the perinatal period. "Both projects demonstrate Dr. Howland's consistent interests in extending effective care to individuals with concurrent mental and physical health conditions or pregnancy and understanding how clinicians might best learn to do this work."
---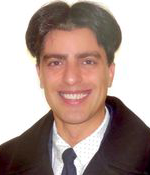 Artin Mahdanian, MD, Johns Hopkins University
"My experiences have developed a number of skills, including the ability to recognize patients' unexpressed needs, an appreciation for epidemiological factors, knowledge of community resources, and most of all a willingness to take on the role of the patient's advocate," says Dr. Mahdanian. "I have learned to listen with a keen ear and communicate with ease, characteristics that are especially essential in C-L Psychiatry. Moreover, my non-judgmental attitude helps me to foster and maintain a supportive environment in multidisciplinary teamwork.
"I know that being an efficient and reliable C-L psychiatrist requires hard work and dedication through lifelong learning and participation in national and international venues. I am ready to start a lifetime commitment to learning in C-L Psychiatry. I aspire to become a responsive leader in C-L Psychiatry and global mental health and use my skills to improve the quality of mental health care in medical and primary care settings. I am sure that receiving mentorship through the Webb Fellowship will empower me with diverse and educationally stimulating supervision that will develop my skills to become an academic clinician-researcher C-L psychiatrist."
Recommended by Constantine Lyketsos, MD, MH, FACLP, Elizabeth Plank Althouse Professor and Chair, Johns Hopkins Bayview
"Artin came to us highly recommended from McGill and has indeed exceeded our expectations across the trip-partite mission. He previously had a career as a GP in Iran. He is clinically excellent, devoted to his patients, and a great diagnostician. As a teacher, he is engaging and precise. In his short career he has published widely and his review on SSRIs and peri-op bleeding is widely cited. Artin has a keen academic interest in behavioral health integration with a global perspective. C-L Psychiatry is the natural home for this highly promising trainee."
---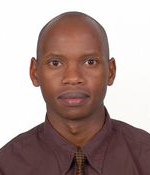 Charles Masaki, MD, PhD, Massachusetts General Hospital (MGH)
"I applied for the Webb Fellowship for the unique mentorship opportunity that it will offer as I advance my training as a physician-scientist," says Dr. Masaki. "The Fellowship's stellar record of providing mentorship in both research and clinical roles is particularly appealing. In addition, the Fellowship will facilitate engagement with the community of like-minded Webb fellows, and in so doing, provide avenues for cross-institutional collaborations."
Support from mentors during his formative experiences led Dr. Masaki to pursue medical school studies at the University of Nairobi, Kenya, and subsequently a PhD in neuroscience at the University of Oxford. "It is the same mentorship that motivated me to pursue training as a physician-scientist as well as sub-specialization in consultation Psychiatry," he says.
Recommended by Felicia Smith, MD, Associate Chief of Psychiatry, MGH
"In my capacity as former program director of the MGH/McLean Adult Psychiatry Residency Program and director of the Division of Psychiatry and Medicine at MGH, I have gotten to know Dr. Masaki well over the past six years. He is an absolute star and is most worthy of this Fellowship.
"Dr. Masaki came from a very humble background having been raised in an impoverished area in western Kenya. He left home at age 12 after scoring one of the top marks on the annual national exam and attended a government-sponsored public boarding school in Nairobi. He subsequently attended medical school at that same institution where he took every opportunity afforded to him and excelled. He earned top awards during each of his medical school years as well as scholarships to pursue externships at the University of Manitoba, University of Oxford, and Harvard Medical School.
"An early Psychiatry rotation made a significant impression on him and led him to pursue research in neuroscience. Dr. Masaki was eventually awarded a Rhodes Scholarship, the first awardee of this honor from any of the Kenyan medical schools.
"As a PhD student at the University of Oxford, Dr. Masaki worked with an excellent mentor who helped him merge his interests in neuroscience and Psychiatry with a focus on working in an area of the world of great need. He began to understand the importance to him of being an effective clinical psychiatrist first in order to inform his scientific work. He also always maintained a sense of wanting to give back and serve underprivileged communities.
"He became a leader on campus, rising to the position of junior dean of the Graduate School at Oxford. His journey then led him to the Harvard School of Public Health as a post-doctoral fellow where he focused on the use of ketamine for rescue anesthesia in rural Kenya and the potential effects of this treatment on the mind. He has multiple publications from this work."
Dr. Smith adds: "Dr. Masaki has a tremendous natural capacity for Psychiatry in addition to a wonderful work ethic and excellent interpersonal skills. On the consult service, specifically, he is not only an excellent diagnostician, but also excels in the liaison role. He is particularly adept with complex cases—both from medical and psychiatric perspectives. Dr. Masaki served as our Consult Psychiatry chief resident this past year and made his mark with more junior trainees with his kind, gentle, and exceptionally capable style. He was also an active member of our R25 research training program and headed an educational program to mentor promising young underrepresented minority researchers. I believe that the latter was the work that he considered among the most important of his career thus far."

---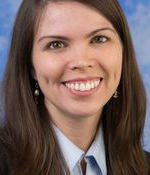 Amanda Mihalik-Wenger, MD, UF Health
"I have fortunately had many helpful mentors at UF Health, but the program does not have a C-L Fellowship, and there is just one faculty member who has completed a C-L Fellowship," says Dr. Mihalik-Wenger. "Access to more C-L Psychiatry trained faculty would help me hone and develop my specific interests, especially in administration." Having joined ACLP during her PGY1, Dr. Mihalik-Wenger took part in the Quality & Safety SIG, "learning how other institutions are approaching the same issues our hospitals face."
"My involvement with quality and safety at a departmental and house staff level has fostered a curiosity to move beyond the way things have always been done. Specifically, I have found networking through the ACLP invaluable for my development and implementation of a quality improvement project creating a medical incapacity hold policy. Through the SIG, I was able to consult with C-L Psychiatry colleagues at several other academic institutions to compare their policies, which vastly strengthened my proposal to our hospital administration."
By participating in the Webb Fellowship, adds Dr. Mihalik-Wenger, she will also apply her new knowledge to enrich the curriculum of her institution's resident teacher program, which she leads.
Recommended by Josepha Cheong, MD, Professor, UF College of Medicine; Chief, Psychiatry C-L Service, Malcolm Randall VA Medical Center
Dr. Cheong has supervised and worked directly with Dr. Mihalik-Wenger since she began her PGY1 year in 2018.
"One word that sums up Dr. Mihalik-Wenger is 'focused'," says Dr. Cheong. "She is one of the more remarkable Psychiatry residents given her focus and determination to accomplish goals she has set forth for herself. Her overall career goal is to pursue a career in academic medicine, specifically in C-L Psychiatry. She has an exceptional fund of knowledge and clinical sense that exceed the expected for her level of training. Matched with her maturity, she was often times perceived as a much more senior resident during her PGY1 internship year. Now, as a rising PGY4, her competency is more at the level of a junior attending than a trainee."
In May 2021, Dr. Mihalik-Wenger was appointed one of two senior administrative chief residents. "In the brief time since her term began, she has adeptly managed several significant issues re: rotation schedules and resident leave that are the perennial challenges of chief resident duties. She has already distinguished herself as being clear-minded, systems-based, and considerate—with barely any time to step into the role. Of all the Psychiatry residents I have worked with in the past 25 years, Dr. Mihalik-Wenger is easily in the top 10%. Given all that she has accomplished and all that she is capable of, I believe that she is likely to be one of the very few individuals that continue into academic psychiatry. She is likely to become a future leader in our field."
Webb Fellowship Develop Careers
The Webb Fellowship Program fosters the career development and leadership potential of advanced residents and fellows in C-L Psychiatry through mentorship, networking, and involvement in ACLP.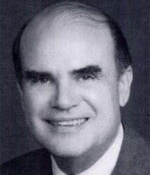 The program is named after William Logan Webb, Jr., MD, FACLP, president of the Academy 1986-87. Dr. Webb had an impressive career in C-L Psychiatry and was among early advocates of its subspecialty designation.
The program provides each Fellow with:
Two designated mentors for one year: one from their sponsoring institution and one from the ACLP.
Structured and supervised involvement in ACLP.
Substantive involvement in significant ongoing ACLP projects.
Collegial interactions via ACLP and through exclusive Webb Fellowship educational experiences.
The Academy also underwrites each Fellow's ACLP membership for one year and annual meeting registration fee as well as travel costs for the Fellow's attendance at the second annual meeting, including coach/airfare, hotel, and expenses for meals and incidentals.