Meet Philip Bialer, MD, FACLP, the Academy's new president
'With Learning from Others I'll Continue the Mission'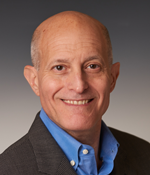 I am thrilled to move into the role of president of ACLP. For those who don't know me, I am an attending psychiatrist at Memorial Sloan Kettering Cancer Center (MSKCC). I started my career at Beth Israel Medical Center, New York, where I did a C-L AIDS fellowship. I stayed on at Beth Israel to start the AIDS Psychiatry clinic at Beth Israel and then became division chief of C-L Psychiatry and the fellowship training director there. I moved to MSKCC 12 years ago to become a faculty member of the Communication Skills Training and Research Laboratory which teaches trainees and faculty how to communicate more effectively and empathically with patients in the cancer setting.
I have been actively involved in ACLP from the earliest days of my career, mostly focusing on different aspects of education—first as a presenter in various sessions and Updates courses and then as chair of the Pre-conference Courses Subcommittee, chair of the Interdisciplinary Education Subcommittee, chair of the Education Committee, and program chair of the 2015 Annual Meeting Committee.
This leads me to the theme of our 2022 Annual Meeting and the theme of my presidential year: Making Connections: Inspiring Transformation Through Education. After two years of meeting virtually due to the havoc wreaked by the COVID-19 pandemic, we are moving forward with plans to reconnect with an in-person meeting in Atlanta under the superb leadership of Sandy Rackley, MD, FACLP, the program chair. Making connections with our non-psychiatrist colleagues—doctors, nurses, social workers—as a consultant is at the core of what we do. We also make connections with our patients often at times when they are at their most vulnerable due to medical illness. Finally, we make numerous connections through our educational efforts.
I hope that we can enhance and expand our educational efforts in the coming year. Our main focus has always been on the Annual Meeting. We have a good framework in for this and Sandy and the Annual Meeting Committee are now exploring ways to make the educational experience more innovative, interactive, and experiential. We will be inviting renowned experts and innovators in education, medical and otherwise, as keynote speakers. We look to spark in our members new ways to think about our roles as educators and the methods and tools we use.
In the coming year we also hope to improve the connections we make with our trainees—medical students, residents, and fellows—as well as our early career members with the creation of a new Mentorship Subcommittee under the leadership of Carrie Ernst, MD. In the past, mentorship was spread over several committees and SIGs which tended to dilute the importance and effectiveness of a very important aspect of our organization. Carrie will be working with Terry Rabinowitz, MD, DDS, FACLP, chair of the Membership Committee, to develop the goals of this new subcommittee. Trainees and early career psychiatrists are the future of ACLP and my hope is that through steady, reliable mentorship we can help to develop and support the future leaders of our field.
In the past two years, since we were last together, we have also witnessed and experienced an upheaval in our society due to systemic and structural racism. This structural racism extends to our professional institutions and organizations. The Presidential Diversity, Equity, and Inclusion (DEI) task force led by Kew Lee, MD, FACLP, worked tirelessly to develop an excellent set of recommendations to address the DEI issues within ACLP. We have been able to move forward quickly with some of their recommendations by establishing a DEI Subcommittee chaired by Leena Mittal, MD, FACLP. In the coming year we will move towards making this a standing committee of ACLP. In order to address DEI issues within ACLP we hope to survey the membership to get a better understanding of our strengths and, more importantly, our weaknesses and opportunities for improvement. In relation to the presidential theme I see the opportunity for increasing our educational efforts to enhance our understanding of the long-lasting effects of systemic racism upon the mental health of our patients. We plan to have a track at the Annual Meeting specifically devoted to DEI and we are actively pursuing keynote speakers to further educate us. We will also look to expand our diversity in our membership and fellowship recruiting efforts. Finally, the promotion of research into the effect of systemic bias on health outcomes and research focused on addressing health disparities will be crucial to our DEI efforts.
Our Research and Evidence-Based Committee, now led by Chris Celano, MD, FACLP, as chair and Amy Bauer, MD, MS, FACLP, as vice-chair, will also provide educational opportunities for our membership in the coming year. The Guidelines and Evidence Based Medicine Subcommittee chaired by Scott Simpson, MD, FACLP, in particular has done an incredible job in producing quarterly annotations of journal articles relevant to subspecialty areas of C-L Psychiatry. I know personally that these commentaries have done much to grow my education. The work of the Research Subcommittee will continue to play a major role in expanding and furthering education in C-L Psychiatry.
Although we have not been able meet in-person the work of ACLP has nonetheless continued. The Education Committee, under the leadership of Ann Schwartz, MD, FACLP, will continue to play a leading role in updating current educational materials and developing new educational directives for C-L Psychiatry. In addition to the many committees and subcommittees I have already mentioned, the SIGS have continued to be very active and truly represent the theme of making connections and education. I have long been inspired by the involvement of our members. ACLP is not a passive organization but rather our membership is dynamic and eager to participate and contribute. I am deeply grateful for the work of all our committee and subcommittee members. This is what makes me so thrilled to serve as president.
I also must mention and thank James Vrac, CAE, our executive director, and his staff at PAI Management for the excellent work they do to keep ACLP operating as smoothly as it does.
I will close by paying tribute to some of my predecessors during the years I progressed through the officer track: Jim Rundell, MD, FACLP, Becca Brendel, MD, JD, FACLP, Michael Sharpe, MD, FACLP, and Maria Tiamson-Kassab, MD, FACLP. (As a side note, there is another opportunity for making connections as Becca Brendel moves into the role of APA president.) I have learned so much from all of you and I am humbled to be following in your footsteps. I hope to take what you have taught me and continue the mission of ACLP: Education, Research, and Advocacy to Advance Integrated Psychiatric Care for the Medically Ill.