Podcast Series Gets Underway
Covering 'all-things related to C-L Psychiatry'
A series of podcasts is being launched this month by the Academy's Online Education Subcommittee.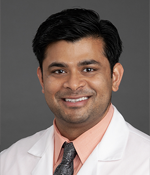 Vice-chair Sahil Munjal, MD, who hosts the podcasts, says they will cover "all things related to C-L Psychiatry—important clinical updates, interviews with leaders in the field, and new C-L Psychiatry research."
In the first podcast, three members from the Guidelines and Evidence-Based Subcommittee share their recent timely Annotations on climate change, integrated care, and HIV.
Annotations, published on the Academy's website, review important papers covering diverse content areas in C-L Psychiatry and are updated quarterly.
You can subscribe on Google Podcasts or in the Apple Podcasts app.