IN THIS ISSUE: Match | Workgroup | Quality & Safety | Adolf Meyer Award | Webinars | ACROSS | A&E
Two ACLP webinars this month…
I Want to Hold Your HAND!
Zoom, 12:30-1:00 PM EST, Wednesday, February 8
Presenter of this case conference covering dynamic encephalopathy in people living with HIV is Reid Black, MD, PGY-2 psychiatry resident at The University of Alabama at Birmingham.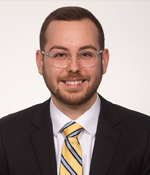 Discussant is Paulo Sales, MD, assistant professor of Psychiatry at The University of Alabama at Birmingham and co-chair of the ACLP HIV/AIDS Psychiatry SIG. Moderator is David Fipps, DO, senior associate consultant in C-L, Transplant, and Bariatric Surgery Psychiatry at Mayo Clinic; assistant professor of Psychiatry, Mayo Clinic Alix School of Medicine.
Dr. Black will present a clinical case that exemplifies the complexities of differentiating psychotic symptoms in patients with a history of HIV-Associated Neurocognitive Disorder (HAND).
Dr. Sales will provide a high-yield discussion on how to differentiate delirium in the setting of HAND from symptoms of psychosis that may suggest an underlying psychotic disorder.
A live audience Q&A session will follow.
The case conference will provide trainees with an opportunity to succinctly present a case, observe C-L psychiatrists' work through diagnostic challenges, and appreciate management dilemmas that arise in C-L Psychiatry.
Taking Part: Optimizing the Recruitment and Retention of Patients in C-L Psychiatry Research
Zoom, 12:00-1.00 PM EST, Wednesday, February 22
This webinar is presented by 2022 ACLP Foundation Research Professor, Jane Walker, MBChB, PhD, FACLP, senior clinical researcher and C-L psychiatrist, University of Oxford, UK.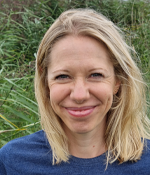 Dr. Walker's  research includes large epidemiological studies as well as multicenter clinical trials of collaborative care and proactive C-L Psychiatry. She and her team have recruited and followed up approximately 25,000 patients in research studies.
In this interactive 'Research for Researchers' session, Dr. Walker will describe how they did this and share her practical tips for successful recruitment and retention in C-L Psychiatry research.
The session will be beneficial for researchers at all career stages, particularly those engaged in clinical research.