Complexities Underlying Assessment and Risk Management in Alcohol Intoxicated Patients
'Attendees will observe how C-L psychiatrists work through diagnostic challenges'
Next in the ACLP series of webinars is a case conference:
The Case of a 34-year-old Male Veteran with Suicidal Ideation in the context of Alcohol Intoxication
On Zoom, 12:30-1:00 PM EDT, Wednesday, April 12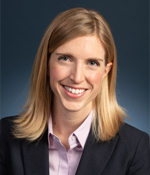 Presenter is Colleen Bono, DO, PGY 3 Psychiatry resident, University of Colorado School of Medicine, alongside discussant Divy Ravindranath, MD, MS, FACLP; C-L and PES psychiatrist, San Mateo Medical Center; clinical associate professor, Stanford University School of Medicine.
David Fipps, DO, senior associate consultant in C-L, Transplant, and Bariatric Surgery Psychiatry at Mayo Clinic, assistant professor of Psychiatry, Mayo Clinic Alix School of Medicine, will moderate the webinar.
Dr. Bono will present a clinical case that exemplifies the complexities underlying the assessment and management of risk in alcohol intoxicated patients.
Dr. Ravindranath will provide a high-yield and clinically relevant dialogue surrounding assessment and management of risk with these patients.
A live audience Q&A will follow.
The case conference provides trainees with an opportunity to learn about C-L Psychiatry and augment C-L Psychiatry education at their institutions. Attendees will learn how to succinctly present a case, observe C-L psychiatrists' work through diagnostic challenges, and appreciate management dilemmas that arise in C-L Psychiatry.
In a new monthly format for ACLP webinars, case conferences are being presented alternately with virtual journal club sessions.
Journal sessions focus on articles from the American Board of Psychiatry and Neurology's Article-Based Continuing Certification pathway for C-L Psychiatry.
"Our aim is that all of the journal articles will be ones that are used in the MOC [Maintenance of Certification] process and that folks may want to be familiar with," says Education Committee, Ann Schwartz, MD, FACLP.
"It's a new way for members to stay up to date with the literature and meet their C-L Psychiatry continuing certification requirements," says Chris Celano, MD, FACLP, chair of the Academy's Research and Evidence-Based Practice Committee.
The next ACLP Virtual Journal Club session on Zoom on Wednesday, May 10, 12:30-1:00pm EDT, will review the article:
Effect of Sertraline on Depressive Symptoms in Patients with Chronic Kidney Disease without Dialysis Dependence: The CAST Randomized Clinical Trial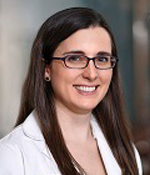 Presenter will be L. Parker Gregg, MD, MS, a nephrologist and investigator in the Clinical Effectiveness and Population Health Program at the Michael E. DeBakey VA Medical Center, and assistant professor of medicine at Baylor College of Medicine. She has published more than 30 articles, including many focused on the diagnosis and treatment of depression in individuals with chronic kidney disease.
To prepare, attendees are invited to read the article beforehand.