Selection from the latest research impacting C-L Psychiatry
Quality Improvement Framework to Examine Health Care Disparities in Behavioral Emergency Management in the Inpatient Medical Setting: A Consultation-Liaison Psychiatry Health Equity Project
Authors: Rachel Caravella, MD, et al.
Abstract: De-escalation of behavioral emergencies in the inpatient medical setting may involve restrictive clinical interventions that directly challenge patient autonomy.
The authors describe a QI framework used to examine associations between patient characteristics and behavioral emergency de-escalation strategies arising from behavioral emergency response team (BERT) incidents at a US urban, tertiary-care medical center over a three-year period.
Any hospital staff member at the medical center can activate BERT if concerned that an admitted patient's behavior is imminently violent, dangerous, or disruptive to the environment. BERT is a clinical code team including mental health professionals with secondary security support that responds to emergencies.
The most frequent intervention during the research period was verbal de-escalation and the least frequent was four-point restraints. Anxiety and cognitive disorders were significantly associated with a race/ethnic category of patients.
"The goal was to engage in self-examination of clinical practices because we acknowledge that biases, whether conscious or implicit, exist in Medicine," say the authors.
"This project illustrates that a QI framework utilizing existing clinical data can be used to engage in organizational introspection and identify potential areas of bias in BERT management… Our findings suggest opportunities for further exploration, enhanced education, and programmatic improvements regarding BERT intervention; four-point restraints; interpreter services; and the influence of race on perception of psychopathology."
Importance: This research describes the process and accessible statistical methods that may be generalizable to other hospitals with C-L Psychiatry services and/or behavioral code teams. It may also inform C-L Psychiatry teams seeking to promote equity in care.
Availability: Pre-publication in the Journal of the Academy of Consultation-Liaison Psychiatry (JACLP)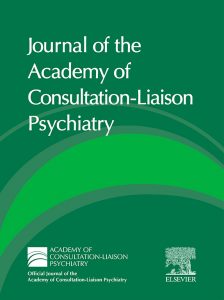 It Takes an Average of 17 Years for Evidence to Change Practice—the Burgeoning Field of Implementation Science Seeks to Speed Things Up
Author: Rita Rubin, MA
Abstract: Colorectal cancer screening with an at-home stool test is more convenient than with a colonoscopy, but an abnormal result on the former still requires a follow-up with the latter. However, studies have shown that in safety-net health care systems, only around half of patients with an abnormal at-home stool test result get a follow-up colonoscopy within a year, University of Washington gastroenterologist Rachel Issaka, MD, MAS, noted in an interview with JAMA.
Not surprisingly, she would like to raise that proportion. To accomplish her goal, she needed to find out why people were skipping their follow-up colonoscopy and what might help change their behavior and, possibly, save their life. So she turned to the relatively new field of implementation science—which has been described as "trying to close that gap between what we know and what we do."
"Chasm might be a better word to describe the gap between research and practice," says the paper's author. A frequently cited estimate puts that gap at 17 years on average, and even then, only one in five evidence-based interventions make it to routine clinical practice.
In historically marginalized populations, the evidence-to-practice gap is said in the paper to be "often even more yawning." And narrowing the gap between research and practice also sometimes entails 'deimplementing' overused practices.
Importance: The author collates evidence from a wide array of sources to present her case for the relatively new field of implementation science to lessen the gap between research and practice.
Availability: JAMA
Implementing Collaborative Care in Low-Resource Government, Research, and Academic Settings in Rural Nepal
Authors: James Jackson, MD, et al.
Abstract: Implementation of the collaborative care model (CoCM) is accelerating in high-resource settings. However, in low-resource settings, it may not be feasible to implement all CoCM components. Guidance is lacking on CoCM implementation when only some of its components are feasible.
So the authors used a cost-benefit approach to refine strategies for addressing common implementation challenges, incorporating their own experiences in what was gained and what was lost at each implementation step in three CoCM programs in diverse clinical settings in rural Nepal.
Nepal is a nation of 28 million people, with only about 200 psychiatrists. Common challenges there include limitations and constraints in workforce availability, lack of digital infrastructure, and poor service delivery.
The authors' experiences with CoCM implementation were in three types of care settings—a government-run public hospital, a non-profit research hospital, and an academic outreach hospital. The authors describe how they managed high turnover among primary care providers, lack of care managers and behvioral health workers, inadequate numbers of psychiatrists, lack of digital infrastructure, and challenges to panel review with a psychiatric consultant.
"Upholding the core tenets of CoCM, while balancing the costs and benefits of CoCM components amid limitations within low-resource clinical settings, can help reduce cost and optimize access and quality," say the authors. "Our experiences demonstrate that it is possible to adapt CoCM to low-resource settings."
Importance: The authors share their experiences on how they adapted CoCM to low-resource settings and offer approaches generalizable for other providers in low- and middle-income countries where there are often few psychiatrists.
Availability: Report published by APA Publishing Services

Depression Subtypes in Patients with Systolic Heart Failure: A Secondary Analysis from the Randomized Controlled Hopeful Heart Trial
Authors: Monika Sadlonova, MD, et al.
Abstract: Heart failure is associated with an elevated risk of morbidity, mortality, hospitalization, and impaired quality of life. One potential contributor to these poor outcomes is depression. Yet, the effectiveness of treatments for depression in heart failure patients is mixed, perhaps due to the heterogeneity of depression.
This secondary analysis applied latent class analysis to data from a clinical trial to classify patients with systolic heart failure and comorbid depression into subtypes based on depression symptom severity, and then examined whether these subtypes predicted treatment response and mental and physical health outcomes at 12-months follow-up.
In depressed patients with systolic heart failure, those with mild depression subtype may not meet full criteria for major depressive disorder (MDD), given the overlap between heart failure and somatic symptoms of depression. The authors recommend requiring depressed mood or anhedonia as a necessary symptom for MDD in heart failure patients.
Importance: Existing depression treatments have had limited impact in patients with heart failure. Antidepressant medications have not impacted depressive symptoms nor cardiovascular outcomes compared to placebo, and psychotherapy interventions such as cognitive behavioral therapy have had only small effects on depressive symptoms compared to usual care. Comparatively, depression collaborative care interventions, which utilize a care manager to monitor symptoms of depression and convey treatment recommendations from a mental health specialist to existing treatment providers, have led to improvements of quality of life and mood.
Availability: Pre-publication in the Journal of the Academy of Consultation-Liaison Psychiatry (JACLP)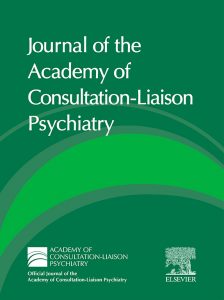 A Historical Comparison of US Army & US Civilian Suicide Rates, 1900-2020
Author: Jeffrey Smith, PhD
Abstract: Studies examining the perceived association of wartime and increasing suicide rates in the US military and US civilian populations have proliferated since the beginning of the Global War on Terror.
However, additional historical analysis is needed to better place the recent surge in active-duty Army and civilian suicide rates into context and better inform researchers, health care providers, and policy makers, says the author.
To do so, the author studied empirical data from US government websites, publications, and journal articles to identify longitudinal trends.
"Results suggest that suicide rates among US males (US Army service members and civilians) have surged upward since 2006 and represent a new historical trend that is worrisome," says the author.
But results also show that war does not historically appear to increase suicide rates in active-duty Army soldiers nor civilians. Instead, larger, more universal, factors than combat may be similarly affecting both populations.
Data does shows that US service member suicide rates have increased substantially since the start of the Global War on Terror. "However, we do not currently know what is driving these suicides. Is it military-specific factors (e.g., higher incidence of TBI [Traumatic Brain Injury]), per se, or other factors inherent in a changing modern society? The answer to this question has profound implications for public health suicide prevention efforts."
Importance: While the federal government, Department of Defense, Veterans Affairs, and non-profit foundations have launched suicide prevention efforts aimed at Veterans and service members, these programs have generally not taken into account suicide in the larger historical context of society and culture. 
Availability: Published by Psychiatry Research