Selection from the latest research impacting C-L Psychiatry
TikTok Use and Psychosocial Factors among Adolescents: comparisons of non-users, moderate users, and addictive users
Authors: Miao Chao, PhD, Tianjin Normal University, China, et al.
Abstract: This study examines the association between short-video application use and psychosocial factors in 1,346 adolescents, 199 non-users and 1,147 users—40% of the latter were found to be addictive.
Addictive users exhibited worse mental health conditions than non-users and moderate users, including higher levels of depression, anxiety, stress, loneliness, social anxiety, attention problems, and lower life satisfaction and sleep quality. Addictive users also faced higher academic stress, poorer academic performance, more bullying victimization, worse parental relationships, more negative parenting styles, and lower parental education levels.
With the rapid growth of short-video platforms such as Douyin (the Chinese version of TikTok), the number of short-video users in China has reached 818 million, accounting for 87 per cent of total Internet users (as reported by the 48th Statistical Reports on Internet Development in China). In 2020, 49.3 per cent of adolescents regularly watched short videos on the Internet. [In the US, TikTok says it has 150 million users.]
In contrast to other social media platforms like Facebook, Twitter, Instagram, and Snapchat, which primarily focus on images and text, short-video platforms emphasize brief videos ranging from 15 seconds to a few minutes in length—catering to the growing demand for quick, engaging entertainment.
The worldwide popularity of short-video apps has led to several studies investigating the use of TikTok. However, few have examined adolescent short-video use and its association with environmental factors (such as family and school) and mental health.
Given the psychiatric symptoms present in addictive users of TikTok and similar apps, targeted interventions and treatments are urgently needed, say the authors. "Given the increasing popularity of these platforms and the large number of young users, who are more vulnerable to the detrimental aspects of social media use, it is crucial to understand their behaviors and protect them from potential harm."
The study data was collected from November 2021 to April 2022 at three schools in three Chinese provinces.
Importance: The correlation between excessive use of social media and mental health problems has been widely reported and is well-documented in this study. Activities such as repeatedly checking for messages, personal investment, and addictive or problematic use have been identified as prominent risk factors for depression, anxiety, and psychological distress in adolescents—serving as antecedents or consequences of mental health conditions. By examining the difference between non-users, moderate users, and addictive users, however, this study has brought preliminary evidence that may help to map where adolescent short-video use may become harmful—or indeed beneficial.
Availability: Published by Psychiatry Research.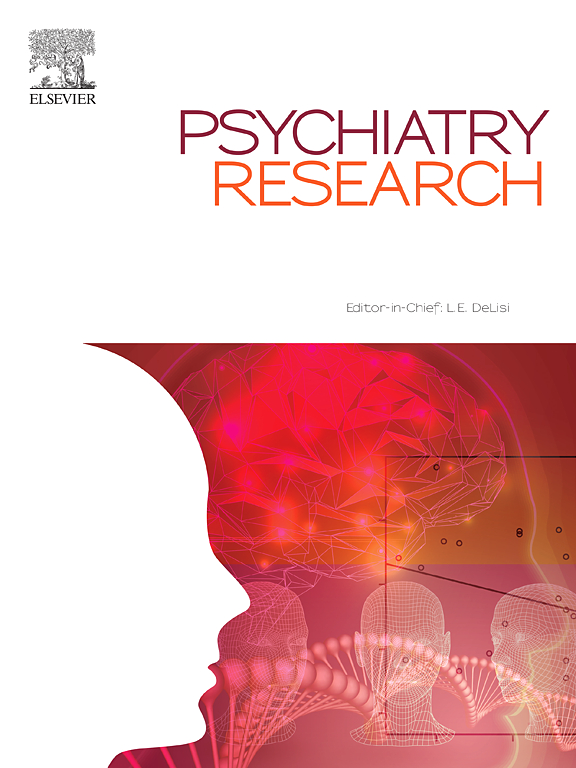 A Prospective Study of Noncardiac Chest Pain-related Disability in Emergency Department Patients with Comorbid Anxiety Disorders
Authors: Stéphanie Hamel, PhD, et al.
Abstract: In a study of 124 emergency department patients, the authors aimed to document the association between panic disorder (PD) or generalized anxiety disorder (GAD) and noncardiac chest pain (NCCP)-related disability. Their second objective was to validate an explanatory model of these associations.
PD appears to be more closely associated with NCCP-related disability than GAD. Among patients with NCCP and comorbid PD or GAD, heart-focused anxiety was the main psychological determinant of the development or maintenance of NCCP-related disability in the six months following an emergency department visit.
In more than half of patients who visit an emergency department for chest pain, no clear cardiac or organic cause is identified. In 30% to 90% of cases, these episodes reoccur in the years following the first medical evaluation and are associated with long-term disability in work and daily activities, and reduced social participation in up to 63% of patients.
"While treating comorbid PD or GAD may appear to be a promising strategy to reduce the burden of NCCP," say the authors, "the literature indicates that such interventions may not lead to satisfactory improvements.
"This suggests that the factors associated with those anxiety disorders might be responsible for the increased burden of NCCP in patients with comorbid PD or GAD rather than the disorders themselves, an hypothesis that is supported by theoretical models of NCCP."
Anxiety sensitivity, which can be defined as a fear of anxiety-related sensations due to the belief that they could have harmful consequences, is one of these factors. Elevated anxiety sensitivity has been associated with both PD and GAD as well as with higher rates of NCCP recurrence and interference in daily functioning. Another factor of interest is heart-focused anxiety, defined as the fear of cardiovascular symptoms and their anticipated negative consequences.
Indeed, heart-focused anxiety is common in patients with NCCP and appears to be a mediator of the efficacy of its treatment. Patients with PD also tend to report elevated levels of heart-focused anxiety. Furthermore, a high level of heart-focused attention, one of the components of heart-focused anxiety, has been observed in patients with PD, GAD or NCCP.
"This heightened attention increases the likelihood of perceiving the feared sensations and may contribute to the exacerbation of their intensity, thereby increasing the fear and avoidance of cardiac sensations, as well as and related reassurance-seeking behaviors."
Alexithymia, which refers to a difficulty identifying and describing emotions, a paucity of fantasy life, and external-oriented thinking, has been associated with PD, GAD, and NCCP. Indeed, the difficulty relating somatic symptoms to affects that characterize alexithymia may increase the likelihood of incorrectly attributing NCCP to a potentially serious medical condition, thus increasing its impact on the patients' functioning.
Therefore, anxiety sensitivity, heart-focused anxiety and alexithymia are associated with PD and GAD and may be involved in the development and maintenance of NCCP-related disability—shown by the authors in an explanatory model of psychological pathways for NCCP-related disability presented in the paper.
Importance: In patients with NCCP and comorbid PD or GAD, heart-focused anxiety appears to be a proximal psychological determinant of NCCP-related disability. Targeting this construct could help improve everyday functioning and reduce the burden of NCCP in these patients.
Availability: Pre-publication in the Journal of the Academy of Consultation-Liaison Psychiatry (JACLP).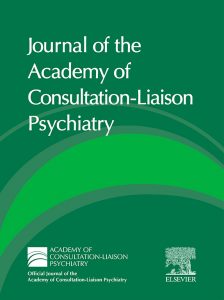 Perinatal Mental Health in Low-income Urban and Rural Patients: the

importance of screening for comorbidities
Authors: Katherine Craemer, MPH, et al.
Abstract: The authors conclude that mental health comorbidities are common in low-income urban and rural populations, but referral rates are low. "Promoting mental health in these populations requires comprehensive screening and treatment approaches for psychiatric comorbidities and dedication to increase the availability of mental health prevention and treatment options," they say.
The authors assessed the rates of comorbid mental health disorders and referral rates among low-income urban and rural perinatal patients and the feasibility of assessments. Their research was at two urban clinics and one rural in Illinois serving primarily low-income perinatal patients of color. They used a computerized adaptive diagnostic tool CAT-MH which assessed major depressive disorder (MDD), general anxiety disorder (GAD), suicidality (SS), substance use disorder (SUD), and post-traumatic stress disorder (PTSD) at the first obstetric visit and/or eight weeks postpartum.
Of a total of 717 screens, 10.7% were positive for one or more disorders (6.1% one, 2.5% two, 2.1% three or more).
"Perinatal mental health conditions are common and contribute to adverse health outcomes," say the authors. In the US, the most common perinatal medical condition is MDD, affecting between 10% and 20% of pregnant and postpartum women. Perinatal MDD is associated with a higher incidence of preterm delivery, preeclampsia, low birth weight, poor or absent maternal-infant bonding, and suicide.
Importance: Other research quoted in the study shows that mental health disorders during pregnancy and postpartum disproportionately affect Black, Indigenous, and People of Color (BIPOC) women. For example, compared to non-Hispanic-White women, non-Hispanic Black women have a fivefold higher chance of probable antepartum MDD. During postpartum, compared to non-Hispanic White patients, BIPOC patients are less likely to be screened for depression, to receive postpartum mental health care, and to receive treatment, such as a second visit.
Availability: Published by General Hospital Psychiatry.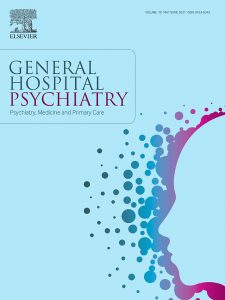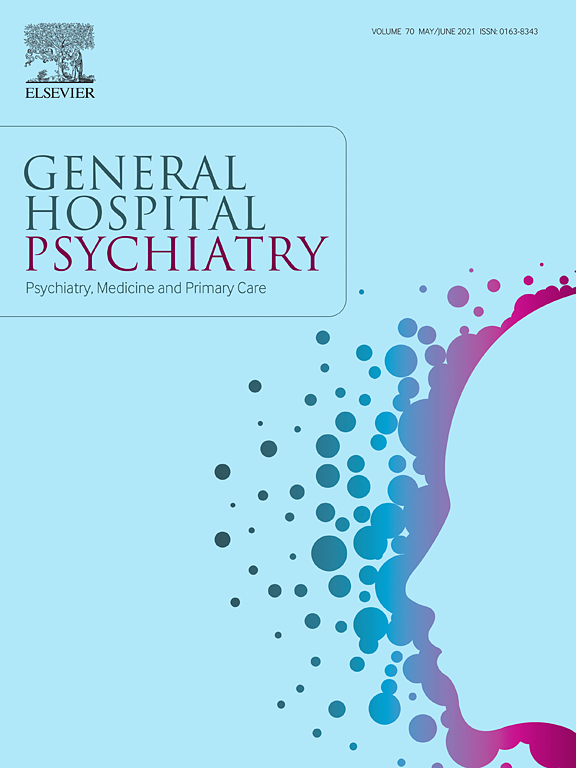 The impact of Body Image Dissatisfaction on Psychological Distress and Health-related Quality of Life among Patients in Methadone Treatment
Authors: Meagan Carr, PhD, et al.
Abstract: Minimal research has examined body image dissatisfaction (BID) among patients receiving methadone maintenance treatment (MMT). The authors tested associations between BID and MMT quality indicators (psychological distress, mental and physical health-related quality of life [HRQoL]) and whether these associations varied by gender.
From the 164 patients who participated, the authors found that moderate or marked BID was present for about three in 10 patients. The data also suggests that BID is tied to MMT quality indicators, and that these associations can vary by gender.
Importance: This is one of the first studies to examine BID among MMT patients. It highlights MMT subgroups most at risk for BID and reduced MMT quality indicators due to BID.
Availability: Published by The American Journal on Addictions

Child and Adolescent Psychiatrists' Use, Attitudes, and Understanding of Genetic Testing and Pharmacogenetics in Clinical Practice
Authors: Takahiro Soda, MD, et al.
Abstract: Given a decade of quick advances in psychiatric genomics research and debates about the utility of pharmacogenetic/pharmacogenomic (PGx) testing, it is important, say the authors, to identify and understand psychiatrists' current practices, understanding, and attitudes regarding genetic testing.
Here they report on survey results from current practices, knowledge, and attitudes regarding genetic testing used as part of clinical care with a focus on PGx testing.
The authors surveyed 958 US-based practicing child and adolescent psychiatrists. 54.9% of respondents indicated that they had ordered/referred for a genetic test in the past 12 months. 87% of respondents agreed that it is their role to discuss genetic information regarding psychiatric conditions with their patients; however, 45% rated their knowledge of genetic testing practice guidelines as poor/very poor.
The most ordered genetic test was PGx (32.2%), followed by chromosomal microarray (23.0%). 73.4% reported that PGx is at least slightly useful in child and adolescent psychiatry. Most (62.8%) were asked by a patient/family to order PGx in the past 12 months and 41.7% reported they would order PGx in response to a family request.
Those who ordered a PGx test were more likely to have been asked by a patient/family and to work in private practice. 13.8% of respondents agreed/strongly agreed that a PGx test can predict the effectiveness of specific antidepressants. Some respondents also indicated they would make clinical changes based on PGx information, even if a medication was currently effective and there were no side-effects.
Importance: The authors report on the largest survey of psychiatrists on the topic of genetic testing to date (962 completed surveys). Relative to a survey in 2011, respondents continued to believe it is their role to discuss genetic findings in the context of psychiatric practice; and the percentage of psychiatrists reporting use of genetic testing has dramatically increased—they now constitute a majority. A substantial fraction, however, continues to report poor knowledge on the topic. Misinterpretation of PGx may be leading to unnecessary changes in clinical management, say the authors.
Availability: Published by Psychiatry Research