CLP 2022 Gallery
Today's Gallery gives us a snapshot of some of Thursday's events at CLP 2022
Plenary delegates were given guidance on Learning from the Past to Lead for the Future by Rebecca Weintraub Brendel, MD, JD, FACLP (ACLP president 2018-19), now president of the American Psychiatric Association, and her CEO medical director at the APA, Saul Levin, MD, MPA, FRCP-E, FRCPsych.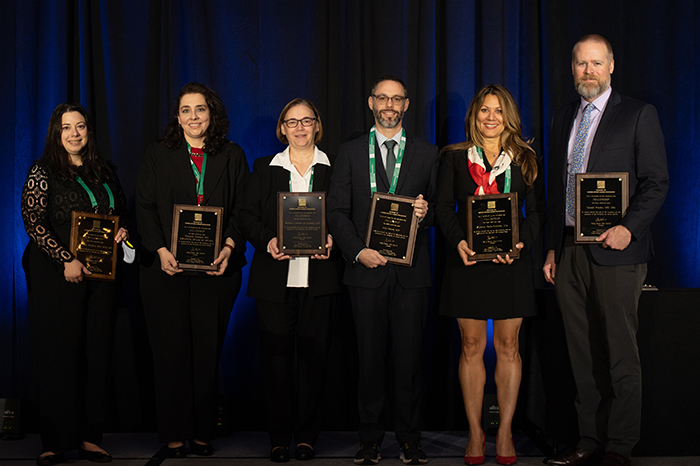 The Academy bestowed FACLP on six of its members.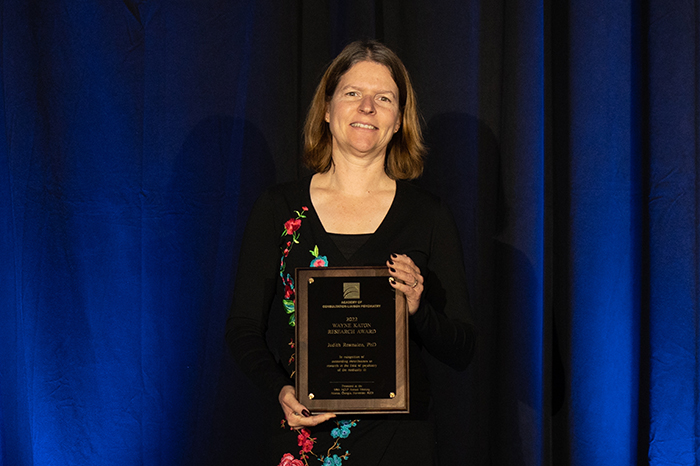 The Wayne Katon Research Award was presented to Judith Rosmalen, PhD.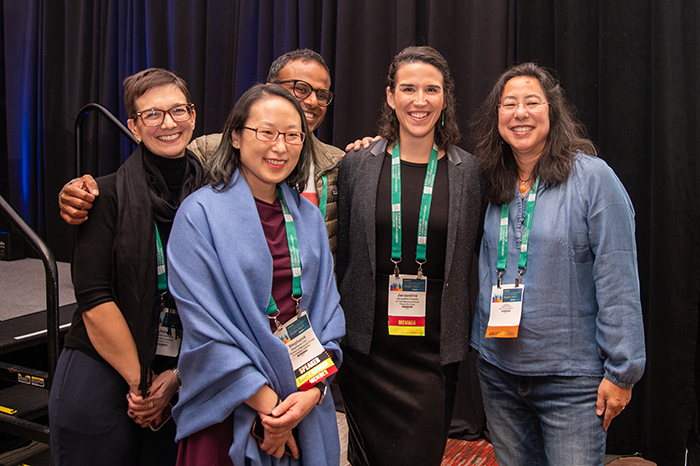 The Hackett Memorial Award Lecture was presented by this year's winner Catherine Crone, MD, FACLP. Dr. Crone was accompanied by four of her mentees who helped her discuss lessons learned from years of mentoring, such as not to overlook the possibility of peer mentoring and reciprocal mentorship — where mentor and mentee both gained from the experience.
The Don R Lipsett Award Lecture was presented to winner Elizabeth Lowdermilk, MD.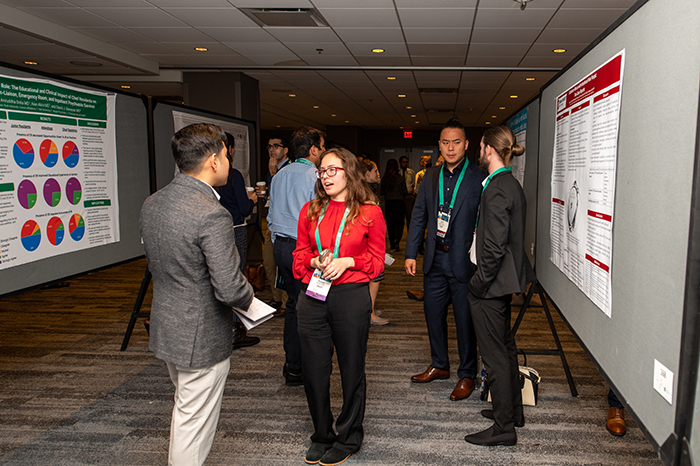 The poster session featured more than 200 posters divided into 26 tracks. See the prizewinners here.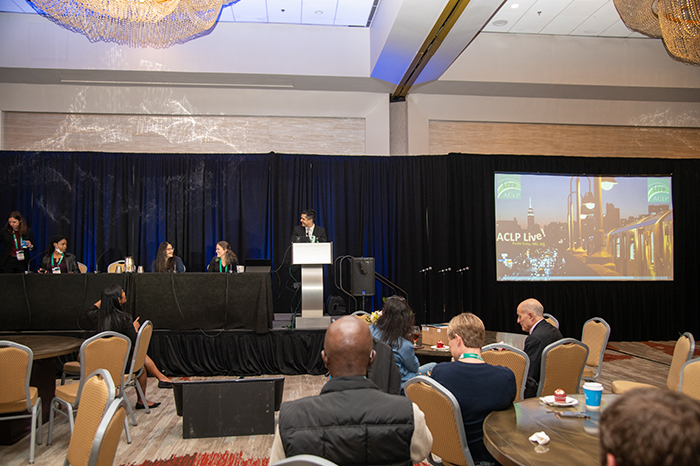 Paulo Sales, MD, hosted a Facebook Live session, connecting our virtual and live audiences in a fun quiz, where questions were set by SIGs and committees. After icebreaker and different level rounds, top of the leaderboard was Molly Cinderella, Moses Cone Memorial Hospital.
And delegates were invited to an evening Welcome Reception.