Get Set for Dynamic Lecturing on Day Two of CLP 2022
How to create a motivating, creative, and engaging classroom community
In keeping with the CLP 2022 theme Making Connections: Inspiring Transformation Through Education, professional educator Todd Zakrajsek will present today's plenary (9:15 AM in the Salon).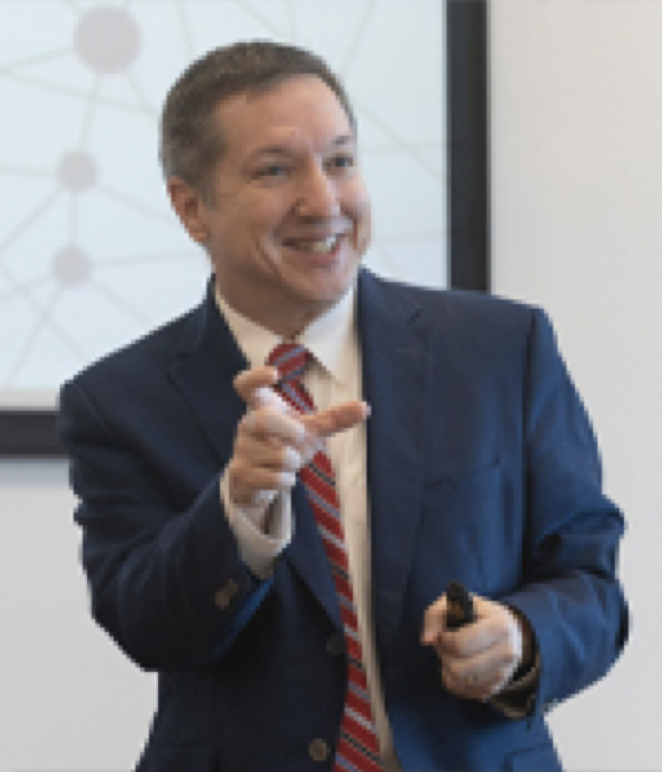 Todd Zakrajsek, PhD, is the author of Dynamic Lecturing, and advises faculty on how to create a motivating, creative, and engaging classroom community. He will present Universal Threads: Uncovering the Connections That Drive The Learning Process.
And… Two of the Academy's awards will be presented today at the plenary session.
DISTINGUISHED SERVICE AWARD—This award is presented to Academy members for invaluable assistance to the organization.
Winner: Carlos Fernandez-Robles, MD, MBA, FACLP
Nominator: Laura Suarez Pardo, MD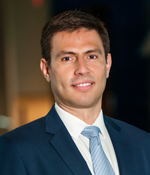 Dr. Fernandez-Robles has contributed significantly to the Academy, providing benefits that will last a lifetime, says his nominator Dr. Suarez Pardo:
He has contributed to C-L Psychiatry practice and science by providing relevant and cutting-edge information on multiple levels. As a regular speaker at annual meetings, he has discussed neuromodulation, C-L Psychiatry management, practice values, models, and various psycho-oncology topics, and he regularly contributes to Annotations on subjects including psycho-oncology, palliative care, and Hispano-American Psychiatry.
He has served on various Academy committees and, in addition, is co-chair of the Hispano-American C-L Psychiatry SIG.
"He has created spaces for establishing meaningful, collaborative connections with Hispanic psychiatrists around the world, allowing them to get involved and contribute to the Academy," says Dr. Suarez Pardo. "He has demonstrated leadership, inclusivity, and support. I think it's easy to say we're actively working toward a more diverse and equitable practice and environment, but it's a different story to be proactive about it. Dr. Fernandez-Robles is an example of this.
"Moreover, Dr. Fernandez-Robles is a natural leader and has enriched his leadership capabilities through training and experience. During his career, he has mentored and supervised multiple trainees and providers in different roles and served as an example of a positive leader who works cooperatively with colleagues and patients."
This work is crucial because 16% of Hispanic Americans report suffering from a mental illness. "However, their access to care is a significant barrier to treatment, and the lack of culturally sensitive practices has contributed to the access problem and health disparities," says Dr. Suarez Pardo. "It is estimated that less than 5% of Hispanic psychologists and less than 10% of Hispanic psychiatrists in the US are qualified to serve this under-represented community."
SPECIAL RECOGNITION AWARD—The Award of Special Recognition is presented to individuals for outstanding service to the field on a local or national level.
Winner: Vanessa Spearman-McCarthy, MD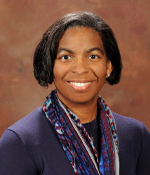 Dr. Vanessa Spearman-McCarthy is the associate dean for Learner, Diversity, and Inclusion as well as an associate professor with dual appointments in the departments of Internal Medicine and Psychiatry at the Medical College of Georgia, Augusta University. Additional duties include serving as the medical director for the C-L Psychiatry Service and as an outpatient medicine attending.
Her dedication to the mission of clinical education, service, and teaching—most notably through the C-L Psychiatry Service—have afforded her numerous patient care, humanism, teaching, and pioneering awards. Most recently, she has received the Exemplary Teacher Award in 2021 and 2022, and she was also honored by Augusta University Health with the 2022 Patient and Family Centered Health Partnership Award.
Her scholarly activities have been focused on promoting equitable, inclusive, and anti-racist learning and clinical environments, collaborating with clinicians to develop best clinical practices and national guidelines for common clinical diagnoses to reduce stigma and health care disparities experienced by under-represented minorities.
Outside of Augusta University, she serves as chair of the Association of Medicine and Psychiatry Diversity, Equity, and Inclusion Committee, and chair of the Health and Wellness Committee for the National Alumnae Association of Spelman College.