[TOC-Bar-Fri-2018]
Champagne Celebrations with the 2018 Award Winners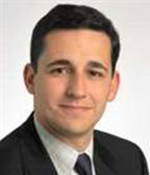 Tonight at 5:35pm: Join our master of ceremonies, Leo Pozuelo, MD, MBA, FACLP, FACP, to toast the Academy's award winners for 2018.
---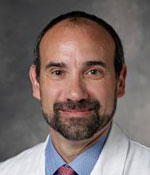 José Maldonado, MD, FACLP, FACFE
The Eleanor & Thomas P. Hackett Memorial Award
The Academy's highest honor—awarded to an individual for outstanding achievement in C-L psychiatry—is presented to José Maldonado, MD, FACLP, FACFE, at 1:15pm this afternoon at the Hackett lecture. See ACLP's Highest Honor to be Bestowed on José Maldonado in today's Daily News.

The Alan Stoudemire Award for Innovation & Excellence in C-L Education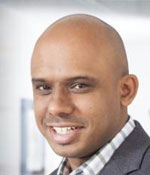 The award—given for the development and/or presentation of a C-L psychiatry educational program that is outstanding by virtue of excellence, innovation, and impact—is presented to the University of Toronto's Medical Psychiatry Alliance Education Program, led by program director, Sanjeev Sockalingam, MD, MHPE, FRCPC, FACLP.
The program, the first of its kind in Canada, is designed to "prepare physicians to prevent, diagnose, and treat mental and physical illness within an integrated care model."
"To ensure our faculty has a strong understanding of the importance of a collaborative approach to integrated mental and physical health, we are providing tools and resources to foster the necessary knowledge, skills, and attitudes throughout medical education," says Dr. Sockalingam.
The Don R. Lipsitt Award for Achievement in Integrated and Collaborative Care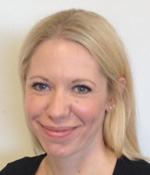 Jane Walker, MBChB, MSc, PhD, MRCPsych
The award—recognizing an individual who has demonstrated excellence and innovation in the integration of mental health with other medical care through collaborative care—is awarded to Jane Walker, MBChB, MSc, PhD, MRCPsych, senior clinical researcher in the University of Oxford Department of Psychiatry, and chair of the ACLP Research Special Interest Group. Her lecture is at 4:00pm today. See Better Management of Cancer Patients in today's Daily News.
The Dlin/Fischer Clinical Research Award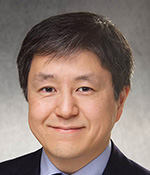 This award is presented to Gen Shinozaki, MD, FACLP.
The Shinozaki Laboratory at the University of Iowa studies the molecular influence of environmental factors, such as trauma and stress, on individual susceptibility to psychiatric conditions including posttraumatic stress disorder and major depressive disorder using an epigenetic/genetic approach. Projects have included a study of sexual trauma among 1,300 female and 1,500 male military personnel/veterans.
The Wayne Katon Research Award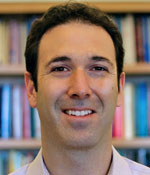 The award–recognizing a currently active researcher in the field of psychopathology with the medically ill–is presented to Ian Kronish, MD, MPH, associate professor of medicine, Division of General Medicine, Columbia University Medical Center.
Dr. Kronish's research interests include understanding the psychological impact of acute cardiovascular events on health behaviors, overcoming barriers to medication adherence, and increasing therapeutic precision through N-of-1 trials. Dr. Kronish's lecture is at 9:30am tomorrow morning.
Visiting Professor Awards
Carol Alter, MD, FACLP
The Department of Psychiatry and Behavioral Sciences at Northwestern University Feinberg School of Medicine will implement collaborative care in all 12 primary care clinics affiliated with the hospital over the next three years. Carol Alter, MD, FACLP, an Academy past president (2008-09), chief medical officer at Mindoula Health, Silver Spring, MD, and associate professor of psychiatry, Georgetown University, will be the Academy's Visiting Professor.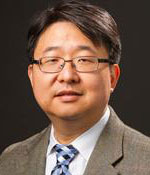 Hochang Ben Lee, MD, FACLP
The Hospital of the University of Pennsylvania will evaluate the clinical and cost-effectiveness of several models of psychiatry integration within the medical units. The Academy's Visiting Professor will be Hochang Ben Lee, MD, FACLP, the John Romano Professor and chair of the Department of Psychiatry at the University of Rochester School of Medicine.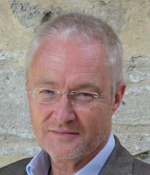 Michael Sharpe, MD, FACLP
The University of California San Diego needs expertise in proactive consultation and collaborative care for interdepartmental and interdisciplinary education of residents, fellows, and faculty. The Academy's Visiting Professor is Michael Sharpe, MD, FACLP, currently the Academy's Vice President and honorary consultant in psychological medicine and trust lead in psychological medicine at Oxford University Hospitals NHS Foundation Trust and advisor to Oxford Health NHS Foundation Trust.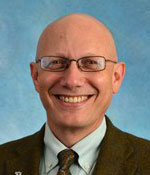 Donald Rosenstein, MD, FACLP
The Indiana University School of Medicine Department of Psychiatry is seeking consultation on the design and implementation of a C-L Psychiatry Fellowship and teaching service.
Donald Rosenstein, MD, FACLP, an Academy past president (2011-12), is the Academy's Visiting Professor. He is director of the University of North Carolina Comprehensive Cancer Support Program with joint appointments in the Departments of Psychiatry and Medicine.
William Webb Fellowship Awards
The Webb Fellowship Program is designed to support a select number of outstanding advanced residents and fellows in C-L psychiatry at an early stage in their career. This year's awards are presented to:
Erica Baller, MD, MS, University of Pennsylvania
Juliet Edgcomb, MD PhD, UCLA
Brandon Hamm, MD, MS, Cleveland Clinic
Rebekah Nash, MD, PhD, University of North Carolina Hospitals
Luis Pereira, MD, MS, Columbia University Medical Center
Daniel Shalev, MD, Columbia University Medical Center
Foundation Research Professor Award
The ACLP Foundation funds a Visiting Professor to attend the Annual Meeting and provide (on-site at the meeting and thereafter from a distance) research mentorship for a select number of junior researchers over the following year.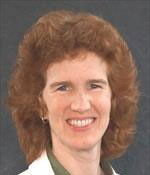 Mary Whooley, MD, FACP, FAHA, FACC
The 2018 ACLP Foundation Research Professor is Mary Whooley, MD, FACP, FAHA, FACC, professor at the University of California, San Francisco. Dr. Whooley is a health services investigator focused on improving health behaviors in patients with cardiovascular disease.
Early Career Researcher Mentorship winners are:
Amit Chopra, MD, FAPA
Elena Ivanova, PhD
Christopher Celano, MD, FACLP
Dorfman Journal Paper Awards
Awards are presented in the following categories:
Best Case Report: Use of Transdermal Selegiline in Pregnancy and Lactation; A Case Report
Rebecca Bauer, MD, DO; Joanne Orfei, DO; Christina Wichman, DO, FACLP.
Best Article for Original Research: Risk Factors for New-onset Depression After First-time Traumatic Brain Injury
Durga, Roy, MD; Vassilis Koliatsos, MD; Sandeep Vaishnavi, MD; Dingfen Han, PhD; Vani Rao, MD.
Best Review Article: Psychiatric Care of the Radiation Oncology Patient
Emily Holmes, MD, MPh; Jordan Holmes, MD, MPh; Eliza Park, MD.
Special Recognition Award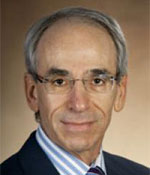 This prestigious award is presented to Richard Goldberg, MD, MS, FACLP, professor of psychiatry and human behavior at The Warren Alpert Medical School of Brown University, psychiatrist-in-chief at Rhode Island Hospital and the Miriam Hospital, and senior vice-president for the psychiatry and behavioral health service line at Lifespan. Dr. Goldberg is a Distinguished Life Fellow of the American Psychiatric Association.
In his nomination of Dr. Goldberg, ACLP past president (2016-17) Robert Boland, MD, FACLP, says: "Dr. Richard Goldberg is, this year, completing a 40-year career in our specialty, 40 years during which he has devoted himself to the core mission of C-L Psychiatry–to provide care and to develop clinical, educational, and research programs which address the integration of psychiatry into the mainstream of medical care."
[TOC-Bar-Fri-2018]